by Joseph Shieber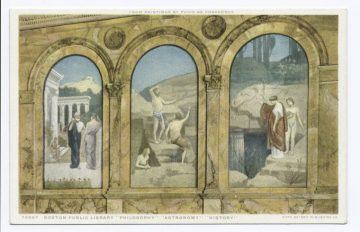 It is a great shame that the authors of the recently released AAUP statement "In Defense of Knowledge and Higher Education" do not even know what it is that they are attempting to defend. And it is the height of irony that, in an essay attempting to defend the importance of expert knowledge, the authors of the AAUP would be so cavalier in their rejection of expert knowledge about the very subject of their defense, namely knowledge itself.
The authors of the AAUP report have a laudable goal in mind. They seek to defend the importance of, as they put it, "the disciplines and institutions that produce and transmit … knowledge".
The authors correctly note that recent critics of higher education mistakenly confuse the teaching and research conducted at colleges and universities with indoctrination. They quote the current United States Secretary of the Department of Education, Betsy DeVos, who exhorted college students to "fight against the education establishment". "The faculty, from adjunct professors to deans," DeVos warned the students, "tell you what to do, what to say, and more ominously, what to think."
Although they aren't terribly clear, it would seem that the AAUP report authors push back against DeVos's conflation of education with indoctrination on the basis of three important qualities of research and education at higher education institutions:
1. College and university professors develop and transmit valuable thinking methods and skills — examples that the authors cite include learning how to "solve differential equations", "to predict the path of a hurricane", "to track the epidemic of opioid addiction", "to study the impact of tariffs on the economy".
2. College and university professors discover and disseminate factual information — examples that the authors cite include "the principles of quantum mechanics", "the somatic effects of nicotine", and "the history of slavery and Jim Crow, or the history of the Holocaust".
3. In addition to those discipline-specific thinking methods and bodies of factual information, college and university professors also inculcate in students an appreciation for the methods of investigation appropriate to knowledge-seeking, which the authors characterize as "informed, dispassionate investigation".
So far, so good! If the authors of the AAUP report had stopped here, they would have done higher education — and, indeed, the general public who derive so much from the fruits of higher education — a great service.
Unfortunately, they didn't stop here. Read more »