Monday, February 01, 2016
Philosophical Views on the Refugee Crisis
by Jalees Rehman
Nearly half a million applications for asylum submitted by refugees were processed by German authorities in 2015, according to the German Federal Office for Refugees and Migration. The number of people who were officially registered in Germany as potential asylum seekers was even far higher-roughly one million in 2015 – which suggests that Germany anticipates an even higher number of official asylum applications for 2016. Chancellor Angela Merkel has defied many critics even in her own party and cabinet by emphasizing that Germany can and will take on more refugees, most of whom are coming from war-torn countries such as Syria, Iraq and Afghanistan. "We can do it!" ("Wir schaffen das!") was the phrase she used in September of 2015 to convey her optimism and determination in the face of ever-growing numbers of refugees and the gradual rise of support for far right extremist demonstrations and violent attacks by far right extremists on refugees centers in Germany.
The German media and right wing populists are currently obsessing about statistics such as the fact that the far right and libertarian party AfD (Alternative für Deutschland - Alternative for Germany) will garner 10% of the popular vote or that the vast majority of the refugees are male and could lead to a demographic gender shift if they remain in Germany. While such statistics serve as an important barometer of the political climate in the German electorate or to prepare for the challenges faced by the refugees and German society in the next years, they do not address the fundamental philosophical questions raised by this refugee crisis. In the latest issue of the popular German philosophy periodical "Philosophie Magazin", the editors asked philosophers and other academic scholars to weigh in on some of the key issues and challenges in the face of this crisis.
Should we be motivated by a sense of global responsibility when we are confronted with the terrible suffering experienced by refugees whose homes have been destroyed? The sociologist Hartmut Rosa at the University of Jena responds to this question by suggesting that we should focus on Verbundenheit ("connectedness") instead of Verantwortung ("responsibility").  Demanding that those of us who lead privileged lives of safety and reasonable material comfort should feel individually responsible for the suffering of others can lead to a sense of moral exhaustion. Are we responsible for the suffering of millions of people in Syria and East Africa? Are we responsible for the extinction of species as a consequence of climate change? Instead of atomizing – and thus perhaps even rendering irrelevant – the abstract concept of individual responsibility, we should become aware of how we are all connected.
We are connected with the children of Syria and Somalia by virtue of the fact that they are fellow humans who deserve to live, learn and love. We are connected to the species facing extinction by climate change because we share the ecosystems of this planet and our species may also face extinction. For Rosa, the sense of connectedness is what motivates us to help the refugees without trying to precisely determine our relative global responsibility.
Are rational thoughts or emotions a better guide for how to respond to the refugee crisis? The philosopher Volker Gerhardt from the Humboldt University of Berlin emphasizes the importance of balancing rational and emotional responses. Rationally calculating the economic cost of taking on refugees and the benefit of increasing the younger workforce once the refugees are granted permission to settle and work in Germany does not do justice to the issues. Gerhardt is aware of his own background as the child of a refugee mother after World War II who were both cared for by their relatives. Every time he sees a photo of a refugee child, it evokes memories of his own past and serves as a motivation to help. But he is also aware of the limits of such emotional and rational willingness to help. Currently, hundreds of thousands of German citizens are volunteering to help and welcome the refugees by donating their time, money and other essentials but the German government needs to realize that this spirit of charity may become exhausted if the influx of refugees is not restricted. Hilde Landweer is a philosopher at the Free University of Berlin who studies the philosophy of emotions. She explains the underlying mechanisms which allow us to feel empathy for refugees. According to Landweer, there are three components which allow to feel empathy: 1) we have to feel a sense of similarity towards the other person, 2) we have to be able "experience" their situation and 3) we have to realize that one day, we might be able to also find ourselves in such a situation. Germany's leadership role in its willingness to help the refugees when compared to other developed countries – Britain is planning on taking in 5,000 Syrian refugees per year, the USA only 1,000 to 1,500 – may be rooted in the fact that Germans can identify with the plight of the Syrian refugees. Millions of Germans experienced expulsion and forced resettlement from their homelands after World War II when post-war Germany was carved up. Landweer believes that empathy can be nurtured by meeting refugees and hearing about their personal narratives. But empathy needs to be more than shared pain, it needs to also include looking forward to how one can restore security and joy. This positive vision is what ultimately motivates us to help.
Does Germany have a unique historic responsibility when responding to the refugee crisis? Aleida Assmann is a professor of literary and cultural studies at the University of Konstanz who studies collective memory and its impact on German culture. Assmann refers to the Erinnerungskultur – the culture of remembrance – in Germany. Contemporary Germans are aware of the fact that their ancestors either actively participated or passively ignored the mass murder of millions of Jews, Slavs, gypsies and other ethnicities. According to Assmann, this historic responsibility is sometime summarized as "Auschwitz should never occur again!" but she takes a broader view of this responsibility. The root of Auschwitz was the labeling of fellow humans as fremd – foreign, alien or "other" – which did not deserve respect, empathy and help. Our historic responsibility requires that we avoid the trap of viewing refugees as fremd and instead encounter them with a sense of fellowship. The inherited burden of the Nazi past becomes an opportunity for Germany to define its future: Do we want to become a society that closes its doors to fellow humans in despair or do we want to welcome them in order to build a future society characterized by caring and sharing.
These are just some of the responses given by the philosophers in the Philosophie Magazin issue but they filled me with hope. As a German living in the USA, I often fall into the trap of reading clickbait and sensationalist news articles about the refugee crisis such as the rise of crimes committed by both right wing extremists and refugees in Germany, the imagery of refugees "flooding" German cities and the political gossip about Merkel's future. But thinking more deeply about the core issues reminds us that what is at stake in Germany is our humanity. Yes, it will be challenging to integrate millions of refugees and provide them with a new Heimat – homeland – but our history and culture compels us to act in a humane fashion and not ignore the plight of fellow human beings. 
Posted by Jalees Rehman at 12:20 AM | Permalink | Comments (0)
Cui Bono
"No sooner does man discover intelligence 
than he tries to involve it in his own stupidity."
 ~ Jacques Yves Cousteau
Over the course of my last few posts I have been groping towards some kind of meeting point between, on the one hand, the current wave of information technologies, as represented by artificial intelligence (AI), social media and robotics; and on the other, what might be termed, for the sake of brevity, the social condition. The thought experiment is hardly virtual, and is in fact unfolding before us in real time, but as I have been considering the issues at stake, there are significant blind spots that will demand elaboration by many commentators in the years and decades to come. Assuming that, as Marc Andreessen put it, software (and the physical objects in which it is increasingly becoming embodied) will continue to "eat the world", how can we expect these technological goods to be distributed across society?
It's actually kind of difficult to envision this as even being a problem in the first place. It's true that, up until in the first years of this century, there was some discussion of the so-called 'digital divide', where certain segments of the population would not be able to get onto the 'Internet superhighway' (another term that has fallen into disuse, perhaps because it feels like we never get out of our cars anymore). These were the segments of society that were already disadvantaged in some respect, where circumstances of poverty and/or geography prevented the delivery of physical and therefore digital services. Less so, those on the wrong side of the divide may have also landed there because of language proficiency or age. 
The digital divide hasn't really gone away, it's just been smoothed over by the fact that access has increased dramatically over the last 15 years. But according to the most recent Pew Research Center survey, the disparities still exist, and in exactly the places in which you would expect it: only 30% of Americans 65 or older have a smartphone; 58.2% of Native American households use the Internet; 68% of those who didn't graduate from high school are online; and less than half of households making less than $25,000/year are accessing the Internet. In contrast, the top two or three segments in each of these metrics has adoption rates somewhere in the mid- to upper-90th percentile. 
Still, it's worth noting that in recent years, the main battle around Internet access have not been fought around primary access, but rather the notion of 'network neutrality', or the idea that the delivery of any one type of content should be privileged over that of any other. Regardless of who is on what side, it's clear that the people with skin in this game are already wired up. Even more interestingly, following the Edward Snowden NSA leaks, the other main battle has been around the curtailing of government-sanctioned surveillance, which implies the idea that there is perhaps just a little too much connection going on. (It's true that the digital divide conversation is still quite vibrant in the developing world, but even as Internet and mobile penetration increase everywhere, I'll venture that the same sort of lumpiness will abide.)
Consider for a moment the population characteristics used by the Pew survey: education, income, age, ethnicity, geography. (Curiously, gender is not discussed.) These are time-honored sociological categories that have been used by policy-makers and scholars to come to a more finely grained understanding of what our society looks like. The whole point of the US Census asking these sorts of questions is to help the government figure out how to spread around hundreds of billions of dollars of development money. But something interesting has happened as the years have advanced and 'digital divide' has fallen out of usage: the categories themselves are disappearing from the discourse.
Instead, what is being talked about is 'users'. There is no one other than the user: anyone who secures access to the Internet is reincarnated into one monolithic and anodyne group. And if there is only one group, there are in fact no groups at all. We are all fish in the same water. To be fair, this usage was always hard-wired into software development, it's just that software development has had the misfortune to find itself with such enormous purchase on our lives. But as a professor of mine was fond of remarking in graduate school, there are only two professions that call their clients 'users': drug dealers and software engineers. I mean, even madams refer to their interested parties as 'clients'. 
This gap only becomes more apparent when you start paying attention to how we are talked to about technology. The basic Silicon Valley line is something like this: Each user (or group of users) has a problem, usually with an old industry that's in need of disruption. As a result, said user is just primed for some service or product, usually in the form of an app, that will unlock the value of a currently moribund market, or establish an entirely new one. If I were genuinely careful, I would corral every noun in the preceding sentence with quotation marks, since there are enough assumptions keeping this sentence duct-taped together that I almost want to stop writing and go take a shower. But what is relevant to our current discussion is that the 'user' is what makes Silicon Valley pay attention, whether these are people who pay in hard currency, or in the currency of their own information. On the Internet, no one cares if you're a dog, as long as you're a dog with a profile that could be of use to some marketer. And if you're a rural Native American over the age of 65 with less than a high school education, then you're not on anyone's radar to begin with.
*
In a sense, we shouldn't be at all surprised that this has taken place. It's merely the latest extension of our post-Enlightenment condition. Whereas the categories I mention above take it as a given that we are dealing with aspects of the social, the Enlightenment, or at least as it has been handed down to us, is about the individual. The user is merely the next logical manifestation of this, the individual. Furthermore, the ersatz grouping of users into markets accomplishes nothing whatsoever in helping us understand the social, since markets are fickle, transaction-bounded entities, which individuals enter and exit with few obligations, let alone knowledge of one another. 
This suits the creators of technology just fine. I don't mean this in a malicious sense. This isn't about persuading a group of voters that they have no common cause, or breaking the institutions that were responsible for collective bargaining for much of the last century. It's a much subtler set-up. Once the discourse is revised downwards to only accommodate descriptions of individuals and markets, the conversations that describe the social conditions upon which technology comes to rest also become scarce. Soon enough, our very capacity to discuss these phenomena is diminished, and what we cannot talk about we must pass over in silence.
Actually, those categories are still with us in two senses, but in both cases they are submerged. The first is on the side of the technologies themselves: thanks to massive databases of user information and the algorithmic tools that parse them, they can slice and dice users of their services and products into ever finer and more accurate groups. In this unregulated twilight zone there is an entire industry dedicated to be always right in these matters. Thus the aspects of the social take on the narrowed importance of a means to an end. Of course, the other aspect in which these categories still abide is reality itself. As much as it compliments itself on being the great leveler, technology is just as adept in accentuating and exacerbating difference.
Let's take one of the more obvious differentiators: wealth. The wealthy are the early adopters – they are the ones who can afford the technologies as they first ascend into prominence, whether we are talking about iPhones or bicycles. There is a period of ascendancy, as the use of a technology seeps into an already extant network, and the further network effects allow that social group to internally reinforce its bonds or perhaps further enrich itself. The technology becomes vital for the overt use of a group's members, as well as a sign by which the group differentiates itself from those outside it – that is, those people who lack such access, for whatever reason. 
Facebook went from an exclusive social network to something as general and inclusive as a telephone. This of course does not mean that everyone has access to Facebook, just as not everyone has access to a telephone. For its part, Facebook has had to contend with the consequences of its ubiquity, as teens and young adults flock to other platforms, such as Instagram and SnapChat, where they feel like they can preserve some of the integrity of their groups. For their part, the rich have been setting up their own social networks since at least 2007. Of course, this being Silicon Valley, even the wealthy are constantly at risk of getting disrupted. Relationship Science has built its business model on facilitating connections to the wealthy, celebrities and various and sundry movers and shakers, assuming you can fork over the $3,000 annual fee. As journalist Greg Lindsay dubs it, Rel-Sci is a LinkedIn for the 1%. 
However, there is a tipping point at which a technology ceases to provide a sizable return on investment, or exclusivity. Consider what wealthy people seek out when it comes to services; that would be other people. A very specific sort of other people, who are well-trained and discreet. The doorman of a Park Avenue co-op, the hotel concierge or the maître d' of a favorite restaurant are just as capable of receiving packages and making recommendations as they are turning a blind eye when it's so desired. Drivers, cooks, au pairs – you could populate a Richard Scarry children's book with all the people who help the wealthy live their lives as frictionlessly as possible. 
I think that this tendency points out one of the great misconceptions concerning the progression of software and robotics. As the cost of these innovations declines and their presence spreads, we are better off asking, who is the most likely to be enwoven into these technologies? And by 'who' I mean 'what groups'? 
Much attention has been paid to the effects of automation on employment, and rightly so. Partly because this is something tangible – we can measure jobs lost – and partly because it speaks to our grandiose fears of apocalypse-by-automation (the current specter is the loss of 3.5 million trucking jobs to driverless cars). But there is also a flip-side. Once innovative products and services are adopted by and assimilated into the lifestyles of the wealthy, or educated, or urban, those technologies will continue to spread. After all, capitalism dictates that a firm must continue growing and capturing market share. 
It's not like privileged groups have grown out of using phones. But as an example, consider what we expect when we use our phones. Voice recognition technology has progressed to the point where it's not unusual to conduct entire transactions with a software system. This is especially conducive to instances where outcomes and exceptions are rigorously definable, such as banking and airline reservations. Sometimes it is the only choice, as call center staff have been cut in favor of these automated systems. On the other hand, those in a position of privilege have this privilege reified by the fact that they can speak to a personal banker or airline agent – similar to the above examples of concierge and doorman, a well-trained human that is discreet and effective. This is what I mean by the future already seeping its way throughout our present. 
So a good way to start thinking about this is to embrace those categories of the social that we already have. Which groups are the most likely to become the subjects of a particular technology, and why? This is not to say that they will simply be ignored. Rather, we should instead think about the ways in which these groups will eventually be served by technology that may keep things running smoothly, but is ultimately dehumanizing and fragmenting, à la Neil Blomkamp's 2013 dystopia Elysium. Obviously, there is a long leap between an automated phone system and the hellish endgame described in Elysium but it's a much straighter line if everyone is treated only as an individual – or a user – while actually being targeted as a member of a social group.
So who are the vulnerable? A few groups come to mind. The elderly, who are already being assigned robot nurses, because who has time or money to care for the elderly. Children, who are expensive to educate and a pain in the ass to constantly watch over, are already being stimulated (I simply cannot bring myself to write 'educated') via toys that have a direct line to IBM's Watson AI. The mentally ill, who need to be sequestered, drugged and monitored. Other institutionalized populations, such as convicts – how great would a fully automated prison be? That way any blame could be laid at the feet of the inmates. And finally, the poor, with whom no one wants to interact anyway. These groups will be the greatest 'beneficiaries' of technology that is only just beginning to manifest itself. You get the idea of who is left – and what a perfect reproduction of privilege it will be. 
As a final thought, consider what is lost as we move deeper into a future in which we are ever more deeply entangled with technology: our collective cultural memory. As William Gibson noted in a 2011 interview in the Paris Review,
It's harder to imagine the past that went away than it is to imagine the future. What we were prior to our latest batch of technology is, in a way, unknowable. It would be harder to accurately imagine what New York City was like the day before the advent of broadcast television than to imagine what it will be like after life-size broadcast holography comes online. But actually the New York without the television is more mysterious, because we've already been there and nobody paid any attention. That world is gone.
In a very real sense, we are co-creating our own ongoing forgetting. I consider myself fortunate to have grown up in a pre-Internet era. And anyone who has witnessed a child attempt to swipe or pinch a magazine page, in the mistaken belief that it is as interactive as an iPad screen, cannot but help feel discomfort at the way in which new generations expect reality to behave around them. Or perhaps they see it as a business opportunity. Difference cannot but persist. What is really at stake is what we choose to do about it. 
Posted by Misha Lepetic at 12:05 AM | Permalink | Comments (0)
Monday, January 04, 2016
We Have Become Exhausted Slaves in a Culture of Positivity
by Jalees Rehman
We live in an era of exhaustion and fatigue, caused by an incessant compulsion to perform. This is one of the central tenets of the book "Müdigkeitsgesellschaft" (translatable as "The Fatigue Society" or "The Tiredness Society") by the German philosopher Byung-Chul Han. Han is a professor at the Berlin Universität der Künste (University of the Arts) and one of the most widely read contemporary philosophers in Germany. He was born in Seoul where he studied metallurgy before he moved to Germany in the 1980s to pursue a career in philosophy. His doctoral thesis and some of his initial work in the 1990s focused on Heidegger but during the past decade, Han has written about broad range of topics regarding contemporary culture and society. "Müdigkeitsgesellschaft" was first published in 2010 and helped him attain a bit of a rock-star status in Germany despite his desire to avoid too much public attention – unlike some of his celebrity philosopher colleagues.  
The book starts out with two biomedical metaphors to describe the 20th century and the emerging 21st century. For Han, the 20th century was an "immunological" era. He uses this expression because infections with viruses and bacteria which provoked immune responses were among the leading causes of disease and death and because the emergence of vaccinations and antibiotics helped conquer these threats. He then extends the "immunological" metaphor to political and societal events. Just like the immune system recognizes bacteria and viruses as "foreign" that needs to be eliminated to protect the "self", the World Wars and the Cold War were also characterized by a clear delineation of "Us" versus "Them". The 21stcentury, on the other hand, is a "neuronal" era characterized by neuropsychiatric diseases such as depression, attention deficit hyperactivity disorder (ADHD), burnout syndrome and borderline personality disorder. Unlike the diseases in the immunological era, where there was a clear distinction between the foreign enemy microbes that needed to be eliminated and the self, these "neuronal" diseases make it difficult to assign an enemy status. Who are the "enemies" in burnout syndrome or depression? Our environment? Our employers? Our own life decisions and choices? Are we at war with ourselves in these "neuronal" conditions? According to Han, this biomedical shift in diseases is mirrored by a political shift in a globalized world where it becomes increasingly difficult to define the "self" and the "foreign". We may try to assign a "good guy" and "bad guy" status to navigate our 21st century but we also realize that we are so interconnected that these 20th century approaches are no longer applicable.
The cell biologist in me cringed when I read Han's immunologic and neuronal metaphors. Yes, it is true that successfully combatting infectious diseases constituted major biomedical victories in the 20th century but these battles are far from over. The recent Ebola virus scare, the persistence of malaria resistance, the under-treatment of HIV and the emergence of multi-drug resistant bacteria all indicate that immunology and infectious disease will play central roles in the biomedical enterprise of the 21st century. The view that the immune system clearly distinguishes between "self" and "foreign" is also overly simplistic because it ignores that autoimmune diseases, many of which are on the rise and for which we still have very limited treatment options, are immunological examples of where the "self" destroys itself. Even though I agree that neuroscience will likely be the focus of biomedical research, it seems like an odd choice to select a handful of psychiatric illnesses as representing the 21st century while ignoring major neuronal disorders such as Alzheimer's dementia, stroke or Parkinson's disease. He also conflates specific psychiatric illnesses with the generalized increase in perceived fatigue and exhaustion.
Once we move past these ill- chosen biomedical examples, Han's ideas become quite fascinating. He suggests that the reason why we so often feel exhausted and fatigued is because we are surrounded by a culture of positivity. At work, watching TV at home or surfing the web, we are inundated by not-so-subtle messages of what we can do. Han quotes the example of the "Yes We Can" slogan from the Obama campaign. "Yes We Can" exudes positivity by suggesting that all we need to do is try harder and that there may be no limits to what we could achieve. The same applies to the Nike "Just Do It" slogan and the thousands of self-help books published each year which reinforce the imperative of positive thinking and positive actions.
Here is the crux of Han's thesis. "Yes We Can" sounds like an empowering slogan, indicating our freedom and limitless potential. But according to Han, this is an illusory freedom because the message enclosed within "Yes We Can" is "Yes We Should". Instead of living in a Disziplinargesellschaft(disciplinary society) of the past where our behavior was clearly regulated by societal prohibitions and commandments, we now live in a Leistungsgesellschaft (achievement society) in which we voluntarily succumb to the pressure of achieving. The Leistungsgesellschaft is no less restrictive than the Disziplinargesellschaft. We are no longer subject to exogenous prohibitions but we have internalized the mandates of achievement, always striving to do more. We have become slaves to the culture of positivity, subjugated by the imperative "Yes, We Should". Instead of carefully contemplating whether or not to pursue a goal, the mere knowledge that we could achieve it forces us to strive towards that goal. Buying into the "Yes We Can" culture chains us to a life of self-exploitation and we are blinded by passion and determination until we collapse. Han uses the sad German alliteration "Erschöpfung, Ermüdung und Erstickung" ("exhaustion, fatigue and suffocation") to describe the impact that an excess of positivity has once we forgo our ability to say "No!" to the demands of the achievement society. We keep on going until our minds and bodies shut down and this is why we live in a continuous state of exhaustion and fatigue. Han does not view multitasking as a sign of civilizational progress. Multitasking is an indicator of regression because it results in a broad but rather superficial state of attention and thus prevents true contemplation
It is quite easy for us to relate to Han's ideas at our workplace. Employees with a "can-do" attitude are praised but you will rarely see a plaque awarded to commemorate an employee's "can-contemplate" attitude. In an achievement society, employers no longer have to exploit us because we willingly take on more and more tasks to prove our own self-worth.
While reading Han's book, I was reminded of a passage in Bertrand Russell's essay "In Praise of Idleness" in which he extols the virtues of reducing our workload to just four hours a day:
In a world where no one is compelled to work more than four hours a day, every person possessed of scientific curiosity will be able to indulge it, and every painter will be able to paint without starving, however excellent his pictures may be. Young writers will not be obliged to draw attention to themselves by sensational pot-boilers, with a view to acquiring the economic independence needed for monumental works, for which, when the time at last comes, they will have lost the taste and capacity. Men who, in their professional work, have become interested in some phase of economics or government, will be able to develop their ideas without the academic detachment that makes the work of university economists often seem lacking in reality. Medical men will have the time to learn about the progress of medicine, teachers will not be exasperatedly struggling to teach by routine methods things which they learnt in their youth, which may, in the interval, have been proved to be untrue.

 Above all, there will be happiness and joy of life, instead of frayed nerves, weariness, and dyspepsia. The work exacted will be enough to make leisure delightful, but not enough to produce exhaustion. Since men will not be tired in their spare time, they will not demand only such amusements as are passive and vapid. At least one per cent will probably devote the time not spent in professional work to pursuits of some public importance, and, since they will not depend upon these pursuits for their livelihood, their originality will be unhampered, and there will be no need to conform to the standards set by elderly pundits. But it is not only in these exceptional cases that the advantages of leisure will appear. Ordinary men and women, having the opportunity of a happy life, will become more kindly and less persecuting and less inclined to view others with suspicion.
While Russell's essay proposes reduction of work hours as a solution, Han's critique of the achievement society and its impact on generalized fatigue and malaise is not limited to our workplace. By accepting the mandate of continuous achievement and hyperactivity, we apply this approach even to our leisure time. Whether it is counting the steps we walk with our fitness activity trackers or competitively racking up museum visits as a tourist, our obsession with achievement permeates all aspects of our lives. Is there a way out of this vicious cycle of excess positivity and persistent exhaustion? We need to be mindful of our right to refuse. Instead of piling on tasks for ourselves during work and leisure we need to recognize the value and strength of saying "No". Han introduces the concept of "heilende Müdigkeit" (healing tiredness), suggesting that there is a form of tiredness that we should welcome because it is an opportunity for rest and regeneration. Weekend days are often viewed as days reserved for chores and leisure tasks that we are unable to pursue during regular workdays. By resurrecting the weekend as the time for actual rest, idleness and contemplation we can escape from the cycle of exhaustion. We have to learn not-doing in a world obsessed with doing.
Note: Müdigkeitsgesellschaft was translated into English in 2015 and is available as "The Burnout Society" by Stanford University Press. 
Posted by Jalees Rehman at 12:20 AM | Permalink | Comments (0)
Monday, December 07, 2015
The Dire State of Science in the Muslim World
by Jalees Rehman
Universities and the scientific infrastructures in Muslim-majority countries need to undergo radical reforms if they want to avoid falling by the wayside in a world characterized by major scientific and technological innovations. This is the conclusion reached by Nidhal Guessoum and Athar Osama in their recent commentary "Institutions: Revive universities of the Muslim world", published in the scientific journal Nature. The physics and astronomy professor Guessoum (American University of Sharjah, United Arab Emirates) and Osama, who is the founder of the Muslim World Science Initiative, use the commentary to summarize the key findings of the report "Science at Universities of the Muslim World" (PDF), which was released in October 2015 by a task force of policymakers, academic vice-chancellors, deans, professors and science communicators. This report is one of the most comprehensive analyses of the state of scientific education and research in the 57 countries with a Muslim-majority population, which are members of the Organisation of Islamic Cooperation (OIC).
Here are some of the key findings:
1.    Lower scientific productivity in the Muslim world: The 57 Muslim-majority countries constitute 25% of the world's population, yet they only generate 6% of the world's scientific publications and 1.6% of the world's patents.
2.    Lower scientific impact of papers published in the OIC countries: Not only are Muslim-majority countries severely under-represented in terms of the numbers of publications, the papers which do get published are cited far less than the papers stemming from non-Muslim countries. One illustrative example is that of Iran and Switzerland. In the 2014 SCImago ranking of publications by country, Iran was the highest-ranked Muslim-majority country with nearly 40,000 publications, just slightly ahead of Switzerland with 38,000 publications - even though Iran's population of 77 million is nearly ten times larger than that of Switzerland. However, the average Swiss publication was more than twice as likely to garner a citation by scientific colleagues than an Iranian publication, thus indicating that the actual scientific impact of research in Switzerland was far greater than that of Iran.
To correct for economic differences between countries that may account for the quality or impact of the scientific work, the analysis also compared selected OIC countries to matched non-Muslim countries with similar per capita Gross Domestic Product (GDP) values (PDF). The per capita GDP in 2010 was $10,136 for Turkey, $8,754 for Malaysia and only $7,390 for South Africa. However, South Africa still outperformed both Turkey and Malaysia in terms of average citations per scientific paper in the years 2006-2015 (Turkey: 5.6; Malaysia: 5.0; South Africa: 9.7).
3.    Muslim-majority countries make minimal investments in research and development: The world average for investing in research and development is roughly 1.8% of the GDP. Advanced developed countries invest up to 2-3 percent of their GDP, whereas the average for the OIC countries is only 0.5%, less than a third of the world average! One could perhaps understand why poverty-stricken Muslim countries such as Pakistan do not have the funds to invest in research because their more immediate concerns are to provide basic necessities to the population. However, one of the most dismaying findings of the report is the dismally low rate of research investments made by the members of the Gulf Cooperation Council (GCC, the economic union of six oil-rich gulf countries Saudi Arabia, Kuwait, Bahrain, Oman, United Arab Emirates and Qatar with a mean per capita GDP of over $30,000 which is comparable to that of the European Union). Saudi Arabia and Kuwait, for example, invest less than 0.1% of their GDP in research and development, far lower than the OIC average of 0.5%.
So how does one go about fixing this dire state of science in the Muslim world? Some fixes are rather obvious, such as increasing the investment in scientific research and education, especially in the OIC countries which have the financial means and are currently lagging far behind in terms of how much funds are made available to improve the scientific infrastructures. Guessoum and Athar also highlight the importance of introducing key metrics to assess scientific productivity and the quality of science education. It is not easy to objectively measure scientific and educational impact, and one can argue about the significance or reliability of any given metric. But without any metrics, it will become very difficult for OIC universities to identify problems and weaknesses, build new research and educational programs and reward excellence in research and teaching. There is also a need for reforming the curriculum so that it shifts its focus from lecture-based teaching, which is so prevalent in OIC universities, to inquiry-based teaching in which students learn science hands-on by experimentally testing hypotheses and are encouraged to ask questions.
In addition to these commonsense suggestions, the task force also put forward a rather intriguing proposition to strengthen scientific research and education: place a stronger emphasis on basic liberal arts in science education. I could not agree more because I strongly believe that exposing science students to the arts and humanities plays a key role in fostering the creativity and curiosity required for scientific excellence. Science is a multi-disciplinary enterprise, and scientists can benefit greatly from studying philosophy, history or literature. A course in philosophy, for example, can teach science students to question their basic assumptions about reality and objectivity, encourage them to examine their own biases, challenge authority and understand the importance of doubt and uncertainty, all of which will likely help them become critical thinkers and better scientists.
However, the specific examples provided by Guessoum and Athar do not necessarily indicate a support for this kind of a broad liberal arts education. They mention the example of the newly founded private Habib University in Karachi which mandates that all science and engineering students also take classes in the humanities, including a two semester course in "hikma" or "traditional wisdom". Upon reviewing the details of this philosophy course on the university's website, it seems that the course is a history of Islamic philosophy focused on antiquity and pre-modern texts which date back to the "Golden Age" of Islam. The task force also specifically applauds an online course developed by Ahmed Djebbar. He is an emeritus science historian at the University of Lille in France, which attempts to stimulate scientific curiosity in young pre-university students by relating scientific concepts to great discoveries from the Islamic "Golden Age". My concern is that this is a rather Islamocentric form of liberal arts education. Do students who have spent all their lives growing up in a Muslim society really need to revel in the glories of a bygone era in order to get excited about science? Does the Habib University philosophy course focus on Islamic philosophy because the university feels that students should be more aware of their cultural heritage or are there concerns that exposing students to non-Islamic ideas could cause problems with students, parents, university administrators or other members of society who could perceive this as an attack on Islamic values? If the true purpose of liberal arts education is to expand the minds of students by exposing them to new ideas, wouldn't it make more sense to focus on non-Islamic philosophy? It is definitely not a good idea to coddle Muslim students by adulating the "Golden Age" of Islam or using kid gloves when discussing philosophy in order to avoid offending them.
This leads us to a question that is not directly addressed by Guessoum and Osama: How "liberal" is a liberal arts education in countries with governments and societies that curtail the free expression of ideas? The Saudi blogger Raif Badawi was sentenced to 1,000 lashes and 10 years in prison because of his liberal views that were perceived as an attack on religion. Faculty members at universities in Saudi Arabia who teach liberal arts courses are probably very aware of these occupational hazards. At first glance, professors who teach in the sciences may not seem to be as susceptible to the wrath of religious zealots and authoritarian governments. However, the above-mentioned interdisciplinary nature of science could easily spell trouble for free-thinking professors or students. Comments about evolutionary biology, the ethics of genome editing or discussing research on sexuality could all be construed as a violation of societal and religious norms.
The 2010 study Faculty perceptions of academic freedom at a GCC university surveyed professors at an anonymous GCC university (most likely Qatar University since roughly 25% of the faculty members were Qatari nationals and the authors of the study were based in Qatar) regarding their views of academic freedom. The vast majority of faculty members (Arab and non-Arab) felt that academic freedom was important to them and that their university upheld academic freedom. However, in interviews with individual faculty members, the researchers found that the professors were engaging in self-censorship in order to avoid untoward repercussions. Here are some examples of the comments from the faculty at this GCC University:
"I am fully aware of our culture. So, when I suggest any topic in class, I don't need external censorship except mine."
"Yes. I avoid subjects that are culturally inappropriate."
"Yes, all the time. I avoid all references to Israel or the Jewish people despite their contributions to world culture. I also avoid any kind of questioning of their religious tradition. I do this out of respect."
This latter comment is especially painful for me because one of my heroes who inspired me to become a cell biologist was the Italian Jewish scientist Rita Levi-Montalcini. She revolutionized our understanding of how cells communicate with each other using growth factors. She was also forced to secretly conduct her experiments in her bedroom because the Fascists banned all "non-Aryans" from going to the university laboratory. Would faculty members who teach the discovery of growth factors at this GCC University downplay the role of the Nobel laureate Levi-Montalcini because she was Jewish? We do not know how prevalent this form of self-censorship is in other OIC countries because the research on academic freedom in Muslim-majority countries is understandably scant. Few faculty members would be willing to voice their concerns about government or university censorship and admitting to self-censorship is also not easy.
The task force report on science in the universities of Muslim-majority countries is an important first step towards reforming scientific research and education in the Muslim world. Increasing investments in research and development, using and appropriately acting on carefully selected metrics as well as introducing a core liberal arts curriculum for science students will probably all significantly improve the dire state of science in the Muslim world. However, the reform of the research and education programs needs to also include discussions about the importance of academic freedom. If Muslim societies are serious about nurturing scientific innovation, then they will need to also ensure that scientists, educators and students will be provided with the intellectual freedom that is the cornerstone of scientific creativity.  
References:
Guessoum, N., & Osama, A. (2015). Institutions: Revive universities of the Muslim world. Nature, 526(7575), 634-6.
Romanowski, M. H., & Nasser, R. (2010). Faculty perceptions of academic freedom at a GCC university. Prospects, 40(4), 481-497.
Posted by Jalees Rehman at 12:35 AM | Permalink | Comments (0)
San Bernadino Terror Attack
by Omar Ali
On December 2, 2015 Syed Farooq Malik, a young American of Pakistani origin (born in Illinois) was attending his workplace holiday party in San Bernadino. He left the party early (it is not clear if there was an argument of some sort before he left) and then returned with his wife, Pakistani-American Tashfeen Malik, and the couple opened fire on his coworkers and left after 4 minutes.  Fourteen people were killed, 21 injured. It has since emerged that the couple had 2 assault rifles, thousands of rounds of ammo and several pipe bombs. They had also rented a Ford Expedition SUV a few days before the attack and used it for the attack as well as in the subsequent chase and confrontation with the police. Though they managed to escape the scene of the crime, they were eventually shot dead after an exchange of fire with the police. They had left their 6 month old baby girl with her grandmother on the morning of the attack. Sometime after the shooting, Tashfeen Malik also reportedly posted a "pledge of allegiance to ISIS" on her facebook page.
It has since emerged that Farooq Malik had a normally religious upbringing but had become "more religious" in the last two years. According to his (estranged) dad, he was obsessed with Israel and "shared the ideology of ISIS leader Abu Bakr al-Baghdadi".  And it seems that his wife was brought up in far more Islamist fashion than he was.  Her father is a Pakistani who works in Saudi Arabia and supposedly became "more religious" there. She lived in both Pakistan and Saudi Arabia and was a full-time niqabi when she attended Bahauddin Zakariya University's pharmacy department. She also attended classes at Al-Huda, an Islamist organization that runs schools to teach "pure Islam" in many countries. After marriage, she did not show her face even to her father-in-law and her brother-in-law and stayed in seclusion in her California apartment. She did not attend the baby shower thrown by her husband's coworkers  (the same people the couple later went to shoot) and it is very likely that she was more "radical" than her husband.  It seems likely that the two of them decided to kill people because they wanted to strike a blow for their version of Islam, but the actual choice of target (i.e. where a group of people  would be murdered) may still have involved some "workplace grievance" (though no convincing grievance has yet been revealed).
Post-Script: it is now clear that perpetrators were jihadists, had been turned down by some jihadist organizations, may have thought of bigger targets, and that one friend may have had some prior knowledge of their intentions. 
Reaction to the shooting has included some predictable themes: Left-liberal Americans have tended to focus on the gun control aspect and some (but not all) of them have downplayed the religious element (or at least made the reasonable point that whatever the motivation for this particular shooting, the high death toll was facilitated by the easy availability of assault weapons in the United States). They are also pointing out that Muslims commit a vanishingly tiny percentage of mass shootings in the US and victims of "gun-violence" far outnumber the number of people killed in terrorist incidents., etc. etc.
Right wingers meanwhile have focused completely on the Jihadi terrorism aspect and deny that gun laws or the cowboy "pro-gun" culture of the United States had ANY connection with the event.  The usual suspects think Obama is "coming for our guns" and is failing to take action against Muslim hordes bent on migrating to America to blow it up.
"Moderate Muslims" either downplay (or deny) the Jihadist aspect, or focus on the fact that the Jihadi-bride was "radicalized" in Saudi Arabia, the supposed sole font of all Jihadism in contemporary Islam. Many Pakistanis back home, mistrusting all "official accounts" and Western sources on principle, are not even sure this happened as described and are happy to entertain conspiracy theories that say this is probably yet another false-flag attack to "defame Islam".  Even senior anchors educated in the West are ascribing this to "endemic American workplace violence" and "American gun-culture". And the Pakistani government has even tried to suppress media investigation of the Pakistani background of Tashfeen Malik. None of this is surprising, but a lot of it is wrong or only half-true even on elementary inspection, so I thought I would try to put out some of these facts and alternative viewpoints.  I look forward to constructive criticism:
The Result of"American Gun-culture" or "Spontaneous Jihad"?
The short answer is "both". I have no doubt that Jihad was a major (in fact, primary) motive in this case, but easy availability of guns surely helped. It is likely that a "self-starting"  jihadist in a less "gun-friendly" society may have had some difficulty obtaining 2 assault rifles and thousands of rounds of ammunition.  I emphasize "self-starting" because (as the Paris terrorist attack makes clear), organized terrorist groups (and organized criminals in general) can obtain very impressive arsenals even in Europe, where gun-control is much stricter than it is in America. Mass shootings in America are mostly "Black on Black gang violence" (and so occur below the radar of Americans who live outside the specific neighborhoods where such crime is commonplace; Most liberal commentators only notice them when they tote up the figures for "355 mass shootings in America this year"), but those that do make headlines tend to the ones where more peaceful parts of the country are targeted by some shooter. Most of these are carried out by loners (some motivated by right-wing militia type propaganda, most just motivated by personal slights and paranoia, etc.) and it is possible that similar loners in other countries may have some difficulty doing the same amount of damage (Brevik in Norway being the obvious HUGE exception, Liege being a smaller one).  A few have been carried out by Muslims undergoing "spontaneous Jihad syndrome" (e.g. Fort Hood, Chattanooga) and it is possible that more gun-control may damp down the number of casualties caused by such attackers. Certainly the London subway stabber  could have killed more people if he had a gun, but then again, he may just have been a very incompetent person. Muslims in China have managed to kill up to 170 people using nothing more sophisticated than cleavers and knives.  So a more detailed look does suggest that more gun-control may have made the shootings less deadly, but not necessarily. In the short term, gun-control has very little to offer. 
But in the long term it may still be significant. Not because it will make guns disappear (it is almost impossible to imagine that in a country with 300 million guns and porous borders), but because its enaction would itself indicate a significant shift in America's gun-happy culture. Countries like Canada are not gun-free, but they do have a culture that does not glorify loners with guns and personal violence in the way American culture frequently does. But this seems more significant if one has not yet corrected our second misconception. See next.
America's rising epidemic of gun-violence.
This one is obviously NOT true. Violent crime in the US has been dropping steadily for decades and is very far below its 1970s peak (a time no doubt remembered as the "good old days" by many people J). There are specific areas (mostly inner cities) where violence is indeed horrifyingly endemic and affects practically all citizens on a daily basis, but outside of those areas, America is a relatively safe country (though this safety is associated with excessive police violence and truly horrendous incarceration policies). Even when taken as a whole (thus including the inner cities in the figures) the US is not as safe as Denmark or Japan, but it is not as violent as Mexico or Jamaica or even Russia and Lithuania! Especially of note, the crime rate in "safe neighborhoods" (a large proportion of American neighborhoods) is in the much idealized European, Canadian or Western European range.  Media hype is a different matter.
Saudi Arabia and Wahabi Islam are the source of Jihadism
Short answer: yes. Long answer, not necessarily in the way you think. First for the theological issue; Wahab did not invent the notion of pure Islam or the desire to kill in its name. The Kharijites came up with the theological justification for killing Muslims who are not sufficiently Islamic way back in the mid-seventh century CE. And mainstream Sunnis of the classical age were insistent on the duty of Jihad (though much less tolerant of the notion of killing fellow Muslims). Even the relatively hard-line version created by Wahab owed much to the earlier writings of Ibn Taymiyah and are not as far outside the realm of Sunni Islam as modern apologists and Karen Armstrong-educated Westerners are prone to believe.  More details in this post I wrote earlier, but I will post some excerpts about the sources of modern Islamism here:
Sunnis. These were the ones who thought the rising Arab empire was best led by the consensus of the elite. They had a tendency to rally around whoever had managed to fight his way to the top, provided he paid lip service to religion, patronized the rising ulama class and (most important) kept his eyes on the ball as far as managing and growing the empire was concerned. While Sunni clerics developed what seems to be a theory of politics (who is a just ruler? who has the right to rule? what do the people owe their ruler? etc.) on closer inspection it turns out to be pretty much divorced from actual politics. Rulers and their courts had more in common with past Roman, Persian and Central Asian traditions than anything specifically Islamic. Rulers usually grabbed power by force. Dynasties rose and fell with little concern for theological rules. No "Muslim church" acquired a tenth of the influence of the Roman Catholic church. This tradition is not ISIS-like in detail, but it also paid lip service to ISIS-like ideals that ISIS can and does fling in the face of "court clerics" who happily go along with whoever happens to be the ruler. Sunni tradition is not ISIS in practice, but it trains and teaches children using ideals that ISIS may aspire to more strongly than the Sunni rulers do themselves. This hypocrisy-crisis is a recurrent feature of modern Islamicate politics. And it is the reason why "moderate Muslims" (aka mainstream Sunnis) regularly fall prey to "Wahabism". They are not falling prey to a new religion, they are falling prey to a more distilled and internally consistent version of what they have been taught as their own religion. 
Shias. Those who felt there was something special about the family of the prophet and in particular, the family of Ali and developed theologies that included varying combinations of the charismatic Imamate and its heritage of revolt against Sunni authority. Since Shias are a majority in only a few places, (most important, Iran) and their history includes long periods of conflict with mainstream Sunni rule, they are more or less immune to the appeal of Sunni revivalists, whether they are the milder Maudoodi types or the harsher ISIS types. They have set up their own theocracy in Iran (much more effectively so than any Sunni revivalist has managed to do) but they are not ISIS. For the purposes of this post (i.e. for outsiders who dont have to live in Iran), they are "objectively liberal".
Khwarij. The Khwarij insisted that neither the elite, nor the family of the prophet had a special right to rule. Only the most pious, the most thoroughly "Islamic" person could do that. Muslims who committed major sins or failed to meet their standard of Islamic fervor were as much the enemy as any infidel. Even more so in fact. The Khwarij were always small in number and they were repeatedly defeated by both Shia and Sunni rulers, but their tendency has never completely gone away. Something within Islamic tradition keeps them alive. Mainstream Sunnis may pay only lip service to Jihad and the harshest punishments of shariah law (particularly in modern times), but these ideals are present in their theology. And ideals can effect some people. True believers arise, and in times of anarchy and state collapse, they may be the lowest common denominator, providing a framework around which the asabiya of Islam can cohere and in which the community can see hope for a return to a commonly-imagined (though mostly imaginary) golden age.
Groups like the Wahabis, Lashkar e Tayaba, the Taliban and ISIS are simply combining the waters of 1 and 3, usually with more 3 than 1. But they are NOT relying on some new ideology invented out of whole cloth by Wahab or some other evil Saudi. They are (in their own mind and in the mind of many idealistic Muslims) simply purifying actually existing Sunnism.
Just as an aside: What about Sufism? In many cases Sufis can simply be described as mainstream Sunnis with mystical or humanistic instincts; trying to get the most good out of religion while leaving out most of the imperialist and legalistic baggage.  In some cases, they may be more akin to a secret society (like the Freemasons), influencing much from behind the scenes, but by definition, it is not really easy to disentangle myth (and self-promotion) from shadowy reality in this scenario.  In other cases, they may think of themselves as  the perennial philosophy, operating within Islam as it operates in all true religions. And in some cases, they are hardline Sunni Jihadists with a "master and novice" framework added to it, rallying the troops for holy war and conversion of the infidels. Take your pick. But do remember that Sufism is not really a sect with any single reasonably well-defined theology.
Second, and equally important: the Saudi Royal family is not the source of religious ideology in Saudi Arabia. They allied with this religious movement to gain power, but at crucial points, they have been willing to go against the wishes of their Wahabi base. It is the people of Najd (the wahabi heartland, so to speak) and specially their religious scholars, who are the real fanatics in Saudi Arabia. A democratic Saudi Arabia would likely be more Wahabist than the royal family. Incidentally the main oil reserves are located in the (relatively small) Shia region of Saudi Arabia. This region became part of Saudi Arabia  by conquest (not by imperialist manipulation or "Sykes-Picot";  Brown people have agency, their leaders can conquer people too). American companies (invited in by Al Saud because he, quite rationally, feared the British imperialists more) found oil there. Soon the world war accelerated oil demand and the US became an ally of the Saudi Royal family, which it remains to this day. For a long time, the US ignored and sometimes (most egregiously, in  Afghanistan and Pakistan) actively encouraged the export of Jihadist Islam from Saudi Arabia. This was short-sighted and morally wrong, but it was based on a serious under-estimation of the potential of jihadism as an ideology, as well as a prioritization of anti-communism over good sense; note that contrary to Eurocentric Left-wing propaganda, Saudi support for pan-Islamic causes was not primarily initiated by the US. It was mostly the "push" of their own religious motivation plus the "pull" of demand for pan-Islamism in newly minted "Islamic" countries like Pakistan that drove most of this effort .
In any case, I really do not see the US as actively encouraging this process after  9-11. The Saudi Royal family has also slowly (too slowly for most of us) moved away from unrestrained support for the most extreme international  Jihadists, but continues to support many Islamic causes worldwide (not just Wahabi causes, but mainstream Sunni causes that it hopes to coopt) and continues to support "moderate Sunni Jihadis" in their regional war against Shia Iran and its allies. And of course, they continue to impose ISIS-like punishments (cutting off hands and feet, beheading  etc) for crimes including the crime of apostasy (all of which are a standard part of mainstream Sunni Shariah, and that therefore have the theoretical, but not always the practical, approval of mainstream Sunnis). This causes many liberals in the West (and elsewhere) to insist that the US should break its alliance with Saudi Arabia and even bomb them.  But what happens then? Will they become less jihadist or more? And who gets the oil? Iran? Russia? China?
The point is this: there is a quick and direct way to weaken Saudi power and the hardline shariah-based Islam they encourage, but it requires taking the oil away from them (since oil wealth is the source of their power). This can be done. The local population is historically Shia. Maybe Iran can capture the oilfields and set up a Shia-client state and defend it against Saudi attack? Or Russia Or China can do this job? Or the US can do it itself; but such a grab would be a naked imperialist military intervention, and it would surely require shooting any Wahabi who shows up in the oil-region. There is no pretty way to do it. If the US just breaks off relations, the Saudis will look for a new protector. Pakistan, China, maybe even Russia could be tempted. But Jihadism does not come solely (or now, even mostly) from the US alliance, and will not go away if that alliance breaks. It likely can be moderated if the Royal family is pressured, but it will be moderated against the wishes of the people of Saudi Arabia, not on their behalf. And it will be moderated by an authoritarian regime willing to use torture and violence to impose its will on a hardline Islamic population (at least in the Najdi heartland). If all this is not clear, then the appeals to "break off our alliance" are just liberal posturing and virtue-signaling, not real policy.
By the way, any such invasion and occupation to impose liberalism and good 21st century behavior would also invite the ire of all pro-Shariah-true-believer Sunnis in the world. Prepare for that too. Otherwise, the Royal family is the best bet in Saudi Arabia and that is simply the ugly unpalatable truth.
Any Muslim can become radicalized and fall victim to spontaneous jihad syndrome at any time.
This is the right-wing fringe's mirror-image of the liberal belief that Islam never causes jihad and all of it can be explained by "inequality" or "Sykes-Picot" or some such story.  Both mirror-images are clearly false. The real situation is that we can look at the Muslims of the world and see several disparate groups; Shias, Ismailis and Ahmedis are outside the Sunni Jihadist universe and so are not going to spontaneously take up arms in the war between shariah-based Islam and other civilizations.  They are all relatively small minorities, but they are the most obvious examples of "Muslims who will not get radicalized and join the Sunni Jihad, foreign policy, Israel, Sykes-Picot and Picketty notwithstanding. These supposedly powerful motives for hating America will not cause these groups to go postal. There is a lesson in there somewhere.
 Coming to Sunni Muslims, we have a very large number are "moderate Muslims", which is shorthand for Muslims who were not brought up in shariah-compliant households and who do not practice that kind of Islam. Their numbers vary from country to country, but one can say with a lot of confidence that they are not spontaneous jihad material either. They can covert, but it is a slow process, it is observable and even preventable (if they are kept away from hardline preachers). Then there are the shariah-compliant Muslims who believe that the Shariah's orders for Jihad are meant for very specific situations where a Sunni state has declared Jihad and those situations (fortunately) do not exist. So they get on with life in all parts of the world. Many of them are model citizens because they avoid intoxicants, deal honestly and follow the law. A very tiny fraction of them may "radicalize" but most will not. The same applies to converts. So yes, about these (small) groups one may say "they can radicalize" , but very rarely. And even then, there are warning signs and it is never an overnight process. Finally, there are the true-believer Jihadists. They have obvious links with Jihadist schools, groups and teachers. They are small in number and they are not hard for the community to identify, if is so chooses. And they are indeed high risk. Liberals see none of them, right-wingers see too many. Both are wrong.
I guess what I am saying is that notions of Muslim hordes just waiting for a chance to attack are far outside the bounds of reality. Common sense can actually be a guide here. There is no need to throw the baby out with the bathwater and equally there is no need to be willfully blind to warning signs. Biased agenda pushers on BOTH sides of this debate have obscured common sense options. And while Liberals may underestimate or misrepresent the threat from radical Muslims, conservatives frequently generalize the threat to all Muslims.
Last but not the least, all nutcases cannot be stopped beforehand. Some surprises will always happen in a large and complex society . There is no risk-free society, with or without Muslims. But this is not World-War Three. Not in the United States. In parts of Europe the proportion of jihadists is likely higher (for various reasons, including racism and multiculturalist liberalism). Meanwhile, in the core of the Muslim world itself, all bets are off. There is no well-articulated theology of liberal Sunnism. Other organizing ideologies (like Marxism and pan-Arab nationalism) have manifestly failed. The authoritarian regimes that exist are (for now) the only game in town. These authoritarian elites, who disproportionately  benefit from the modern world,  impose their will using a combination of force, persuasion and foreign support. But they lack a deep legitimating ideology. This crisis of ideology is extremely serious, and it may devour some of those countries (though the survival of Jordan is a good example of the fact that even the most arbitrary modern states have more strength than we sometimes imagine). Those Muslim states that are further away from the Arab heartland (and the Israeli-Palestinian conflict) may do better. They can frequently rely on other identities to maintain the legitimacy of their states and new Islams can arise in them with time. But even they will not be compltely free of Jihadist conflict. No state is completely free of conflict of course, and many conflicts unrelated to Islam or Jihad could easily kill millions and destroy whole countries. But predominantly Islamic countries do have the added burden of the conflict of Classical Islamic ideals with modern civilization (not justWestern civilization), and it will take time to resolve this conflict.
Hold on tight.
By the way, I think Obama made a very good speech.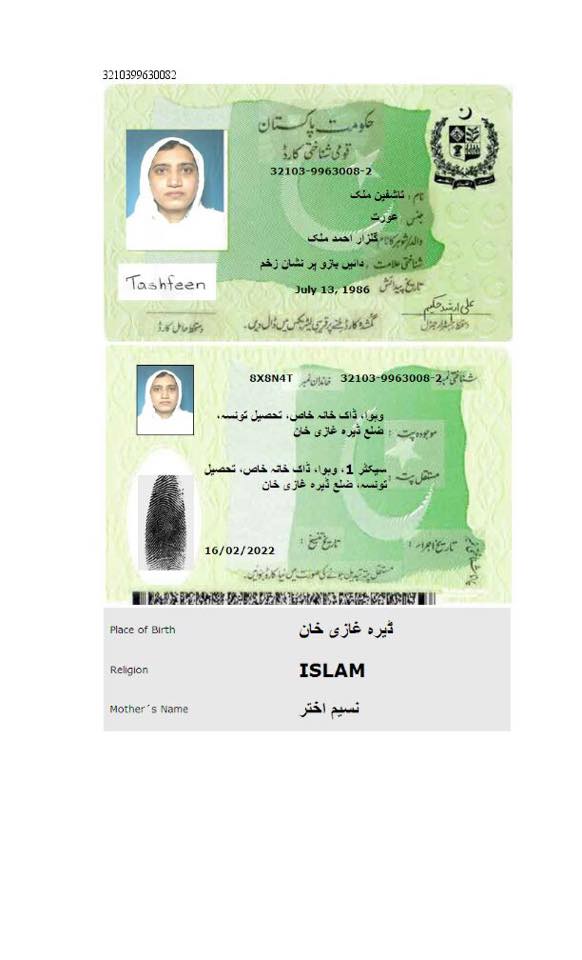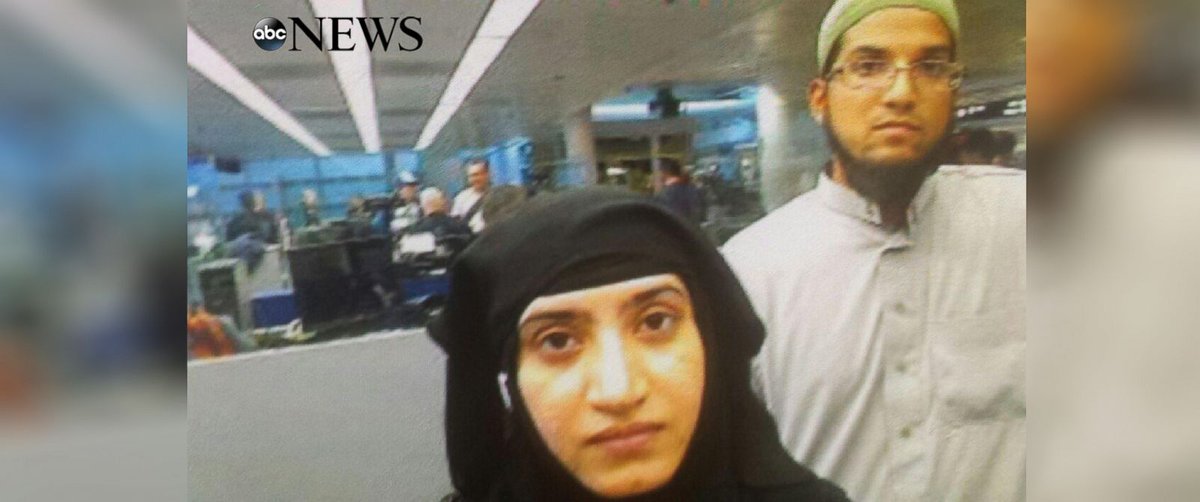 The couple entering the US last year (maybe back from Haj?)
"The learned never applaud one who abandons one's own child" Mahabharata
Postscript: see my storify here and here for twitter-streams tangentially related to this topic. I tweet @omarali50
Posted by omar at 12:05 AM | Permalink | Comments (0)
Monday, November 09, 2015
Blissful Ignorance: How Environmental Activists Shut Down Molecular Biology Labs in High Schools
by Jalees Rehman
Hearing about the HannoverGEN project made me feel envious and excited. Envious, because I wish my high school had offered the kind of hands-on molecular biology training provided to high school students in Hannover, the capital of the German state of Niedersachsen. Excited, because it reminded me of the joy I felt when I first isolated DNA and ran gels after restriction enzyme digests during my first year of university in Munich. I knew that many of the students at the HannoverGEN high schools would be thrilled by their laboratory experience and pursue careers as biologists or biochemists.
What did HannoverGEN entail? It was an optional pilot program initiated and funded by the state government of Niedersachsen at four high schools. Students enrolled in the HannoverGEN classes would learn to use molecular biology tools that are typically reserved for college-level or graduate school courses to study plant genetics. Some of the basic experiments involved isolating DNA from cabbage or how bacteria transfer genes to plants, more advanced experiments enabled the students to analyze whether or not the genome of a provided maize sample was genetically modified. Each experimental unit was accompanied by relevant theoretical instruction on the molecular mechanisms of gene expression and biotechnology as well as ethical discussions regarding the benefits and risks of generating genetically modified organisms ("GMOs"). You can only check out the details of the HannoverGEN program in the Wayback Machine Internet archive because the award-winning educational program and the associated website were shut down in 2013 at the behest of German anti-GMO activist groups, environmental activists, Greenpeace, the Niedersachsen Green Party and the German organic food industry.
Why did these activists and organic food industry lobbyists oppose a government-funded educational program which improved the molecular biology knowledge and expertise of high school students? A press release entitled "Keine Akzeptanzbeschaffung für Agro-Gentechnik an Schulen!" ("No Acceptance for Agricultural Gene Technology at Schools") in 2012 by an alliance representing farmers growing natural or organic crops accompanied by the publication of a study with the same title (PDF), funded by this group as well as its anti-GMO partners, gives us some clues. They feared that the high school students might become too accepting of using biotechnology in agriculture and that the curriculum did not sufficiently highlight all the potential dangers of GMOs. By allowing the ethical discussions that were part of the HannoverGEN curriculum to not only discuss the risks but also mention the benefits of genetically modifying crops, students might walk away with the idea that GMOs may be a good thing. Taxpayer money should not be used to foster special interests such as those of the agricultural industry that may want to use GMOs, according to this group.
A response by the University of Hannover (PDF) which had helped develop the curriculum and coordinated the classes for the high school students carefully dissected the complaints of the anti-GMO activists. The author of the "study" with the polemic title that criticized HannoverGEN for being too biased had not visited the HannoverGEN laboratories, nor had he had interviewed the biology teachers or students enrolled in the classes. In fact, his critique was based on weblinks that were not even used by the HannoverGEN teachers or students and his study ignored the fact that discussing potential risks of genetic modification was a core curriculum topic in all the classes.
Unfortunately, this shoddily prepared "study" had a significant impact, in part because it was widely promoted by partner organizations. Its release in the autumn of 2012 came at an opportune time because Niedersachsen was about to have an election and campaigning against GMOs – which apparently included an educational program that would equip students to form a balanced view of GMO technology - seemed like a perfect cause for the Green Party. When the Social Democrats and the Green Party formed a coalition after winning the election in early 2013, nixing the HannoverGEN high school program was formally included in the so-called coalition contract. This is a document in which coalition partners outline the key goals for the upcoming four year period. When one considers how many major issues and problems the government of a large German state has to face – healthcare, education, unemployment, etc. – it is mindboggling that defunding a program involving only four high schools receives so much attention that it needs to be anchored in the coalition contract. In fact, it is a testimony to the influence and zeal of the anti-GMO lobby.
Once the cancellation of HannoverGEN was announced, the Hannover branch of Greenpeace also took credit for campaigning against this high school program and celebrated its victory. A Greenpeace anti-GMO activist also highlighted that he felt the program was too cost intensive because equipping high school laboratories with state-of-the-art molecular biology equipment had already cost more than 1 million Euros and that the previous center-right government which had initiated the HannoverGEN project was planning on expanding the program to even more high schools, thus wasting more taxpayer money.
The scientific community was shaken up by the decision of the new Social Democrat-Green government in Niedersachsen. This was an attack on the academic freedom of schools under the guise of accusing them of promoting special interests while ignoring that the anti-GMO activists themselves were representing special interests, including the lucrative organic food industry. Scientists and science writers such as Martin Ballaschk or Lars Fischer wrote excellent critical articles in which they asked how squashing high-quality, hand-on science programs could ever lead to better decision-making. How could ignorant students have a better grasp of GMO risks and benefits than those who receive formal education and could make truly informed decisions? Sadly, this outcry did not make much of a difference and it did not seem that the media felt this was much of a cause to fight for. I wonder if the media response would have been just as lackluster if the government had de-funded a hands-on science lab to study the effects of climate change.
In 2014, the government of Niedersachsen then announced that they would resurrect an advanced biology laboratory program for high schools with the generic and vague title "Life Science Lab". By removing the word "Gen" from its title and also removing any discussion of GMOs in the curriculum, this new program would leave students in the dark about GMOs. One could thus avoid a scenario in which high school students might learn about benefits of GMOs. Ignorance is bliss from an anti-GMO activist perspective because the void of ignorance can be filled with fear.
From the very first day that I could vote in Germany during the federal election of 1990, I always viewed the Green Party as a party that represented my generation. A party of progressive ideas, concerned about our environment and social causes. However, the HannoverGEN incident is just one example of how the Green Party is caving in to ideologies thus losing its open-mindedness and progressive nature. In the United States, the anti-science movement, which attacks teaching climate change science or evolutionary biology at schools, tends to be rooted in the right wing political spectrum. Right wingers or libertarians are the ones who always complain about taxpayer dollars being wasted and used to promote agendas in schools and universities. But we should not forget that there is also a different anti-science movement rooted in the leftist and pro-environmental political spectrum – not just in Germany.
I worry about all anti-science movements, especially those which attack science education. There is nothing wrong with questioning special interests and ensuring that school and university science curricula are truly balanced. But they need to be balanced and founded on scientific principles, not on political ideologies. Science education has a natural bias – it is biased towards knowledge that is backed up by scientific evidence. We can hypothetically discuss dangers of GMOs but the science behind the dangers of GMO crops is very questionable. Just like environmental activists and leftists agree with us scientists that we do not need to give climate change deniers and creationists "balanced" treatment in our science curricula, they should also accept that much of the "anti-GMO science" is currently more based on ideology than on actual scientific data. Our job is to provide excellent science education so that our students can critically analyze and understand scientific research, independent of whether or not it supports our personal ideologies.
Posted by Jalees Rehman at 12:45 AM | Permalink | Comments (0)
Monday, October 12, 2015
Feel Our Pain: Empathy and Moral Behavior
by Jalees Rehman
"It's empathy that makes us help other people. It's empathy that makes us moral." The economist Paul Zak casually makes this comment in his widely watched TED talk about the hormone oxytocin, which he dubs the "moral molecule". Zak quotes a number of behavioral studies to support his claim that oxytocin increases empathy and trust, which in turn increases moral behavior. If all humans regularly inhaled a few puffs of oxytocin through a nasal spray, we could become more compassionate and caring. It sounds too good to be true. And recent research now suggests that this overly simplistic view of oxytocin, empathy and morality is indeed too good to be true.
Many scientific studies support the idea that oxytocin is a major biological mechanism underlying the emotions of empathy and the formation of bonds between humans. However, inferring that these oxytocin effects in turn make us more moral is a much more controversial statement. In 2011, the researcher Carsten De Dreu and his colleagues at the University of Amsterdam in the Netherlands published the study Oxytocin promotes human ethnocentrism which studied indigenous Dutch male study subjects who in a blinded fashion self-administered either nasal oxytocin or a placebo spray. The subjects then answered questions and performed word association tasks after seeing photographic images of Dutch males (the "in-group") or images of Arabs and Germans, the "out-group" because prior surveys had shown that the Dutch public has negative views of both Arabs/Muslims and Germans. To ensure that the subjects understood the distinct ethnic backgrounds of the target people shown in the images, they were referred to typical Dutch male names, German names (such as Markus and Helmut) or Arab names (such as Ahmed and Youssef).
Oxytocin increased favorable views and word associations but only towards in-group images of fellow Dutch males. The oxytocin treatment even had the unexpected effect of worsening the views regarding Arabs and Germans but this latter effect was not quite statistically significant. Far from being a "moral molecule", oxytocin may actually increase ethnic bias in society because it selectively enhances certain emotional bonds. In a subsequent study, De Dreu then addressed another aspect of the purported link between oxytocin and morality by testing the honesty of subjects. The study Oxytocin promotes group-serving dishonesty showed that oxytocin increased cheating in study subjects if they were under the impression that dishonesty would benefit their group. De Dreu concluded that oxytocin does make us less selfish and care more about the interest of the group we belong to.
These recent oxytocin studies not only question the "moral molecule" status of oxytocin but raise the even broader question of whether more empathy necessarily leads to increased moral behavior, independent of whether or not it is related to oxytocin. The researchers Jean Decety and Jason Cowell at the University of Chicago recently analyzed the scientific literature on the link between empathy and morality in their commentary Friends or Foes: Is Empathy Necessary for Moral Behavior?, and find that the relationship is far more complicated than one would surmise. Judges, police officers and doctors who exhibit great empathy by sharing in the emotional upheaval experienced by the oppressed, persecuted and severely ill always end up making the right moral choices – in Hollywood movies. But empathy in the real world is a multi-faceted phenomenon and we use this term loosely, as Decety and Cowell point out, without clarifying which aspect of empathy we are referring to.
Decety and Cowell distinguish at least three distinct aspects of empathy:
1. Emotional sharing, which refers to how one's emotions respond to the emotions of those around us. Empathy enables us to "feel" the pain of others and this phenomenon of emotional sharing is also commonly observed in non-human animals such as birds or mice.
2. Empathic concern, which describes how we care for the welfare of others. Whereas emotional sharing refers to how we experience the emotions of others, empathic concern motivates us to take actions that will improve their welfare. As with emotional sharing, empathic concern is not only present in humans but also conserved among many non-human species and likely constitutes a major evolutionary advantage.
3. Perspective taking, which - according to Decety and Cowell - is the ability to put oneself into the mind of another and thus imagine what they might be thinking or feeling. This is a more cognitive dimension of empathy and essential for our ability to interact with fellow human beings. Even if we cannot experience the pain of others, we may still be able to understand or envision how they might be feeling. One of the key features of psychopaths is their inability to experience the emotions of others. However, this does not necessarily mean that psychopaths are unable to cognitively imagine what others are thinking. Instead of labeling psychopaths as having no empathy, it is probably more appropriate to specifically characterize them as having a reduced capacity to share in the emotions while maintaining an intact capacity for perspective-taking.
In addition to the complexity of what we call "empathy", we need to also understand that empathy is usually directed towards specific individuals and groups. De Dreu's studies demonstrated that oxytocin can make us more pro-social as long as it benefits those who we feel belong to our group but not necessarily those outside of our group. The study Do you feel my pain? Racial group membership modulates empathic neural responses by Xu and colleagues at Peking University used fMRI brain imaging in Chinese and Caucasian study subjects and measured their neural responses to watching painful images. The study subjects were shown images of either a Chinese or a Caucasian face. In the control condition, the depicted image showed a face being poked with a cotton swab. In the pain condition, study subjects were shown a face of a person being poked with a needle attached to syringe. When the researchers measured the neural responses with the fMRI, they found significant activation in the anterior cingulate cortex (ACC) which is part of the neural pain circuit, both for pain we experience ourselves but also for empathic pain we experience when we see others in pain. The key finding in Xu's study was that ACC activation in response to seeing the painful image was much more profound when the study subject and the person shown in the painful image belonged to the same race.  
As we realize that the neural circuits and hormones which form the biological basis of our empathy responses are so easily swayed by group membership then it becomes apparent why increased empathy does not necessarily result in behavior consistent with moral principles. In his essay "Against Empathy", the psychologist Paul Bloom also opposes the view that empathy should form the basis of morality and that we should unquestioningly elevate empathy to virtue for all:
"But we know that a high level of empathy does not make one a good person and that a low level does not make one a bad person. Being a good person likely is more related to distanced feelings of compassion and kindness, along with intelligence, self-control, and a sense of justice. Being a bad person has more to do with a lack of regard for others and an inability to control one's appetites."
I do not think that we can dismiss empathy as a factor in our moral decision-making. Bloom makes a good case for distanced compassion and kindness that does not arise from the more visceral emotion of empathy. But when we see fellow humans and animals in pain, then our initial biological responses are guided by empathy and anger, not the more abstract concept of distanced compassion. What we need is a better scientific and philosophical understanding of what empathy is. Empathic perspective-taking may be a far more robust and reliable guide for moral decision-making than empathic emotions. Current scientific studies on empathy often measure it as an aggregate measure without teasing out the various components of empathy. They also tend to underestimate that the relative contributions of the empathy components (emotion, concern, perspective-taking) can vary widely among cultures and age groups. We need to replace overly simplistic notions such as oxytocin = moral molecule or empathy = good with a more refined view of the complex morality-empathy relationship guided by rigorous science and philosophy.
References:
De Dreu, C. K., Greer, L. L., Van Kleef, G. A., Shalvi, S., & Handgraaf, M. J. (2011). Oxytocin promotes human ethnocentrism. Proceedings of the National Academy of Sciences, 108(4), 1262-1266.
Decety, J., & Cowell, J. M. (2014). Friends or Foes: Is Empathy Necessary for Moral Behavior?. Perspectives on Psychological Science, 9(5), 525-537.
Shalvi, S., & De Dreu, C. K. (2014). Oxytocin promotes group-serving dishonesty. Proceedings of the National Academy of Sciences, 111(15), 5503-5507.
Xu, X., Zuo, X., Wang, X., & Han, S. (2009). Do you feel my pain? Racial group membership modulates empathic neural responses. The Journal of Neuroscience, 29(26), 8525-8529.
Posted by Jalees Rehman at 12:20 AM | Permalink | Comments (0)
Monday, September 14, 2015
Blob Justice, Part 2
"For the people are all in all."
 ~ Herodotus III.80.


Last month I reviewed a small but representative selection of instances of Internet vigilantism. Whether we are talking about Cecil the Lion or Justine Sacco, the causes and the consequences may vary, but they share several characteristics, such as the speed with which events unfolded, and their very real-life consequences, such as ruined careers. But I elided the subtler mechanics of why these instances actually occur. Put another way, what gives rise to the mob in the first place? So, in a time-honored essayistic maneuver, I will revert to that quasi-mythical place Where All Things Began, aka ancient Greece.
The scene is ancient Persia, and our chronicler is the inimitable Herodotus. Having taken the throne in a coup, Darius debates the best form of government with the seven Persian nobles who were his co-conspirators. Considering how these things can go, it is a blessedly short discussion, with democracy, oligarchy and monarchy representing the three possibilities. The noble Otanes puts forward a lukewarm endorsement of democracy, but it's very much a straw man. He is more concerned with the shortcomings of monarchy than what might be the virtues of democracy. Another noble, Megabyzus, then speaks in support of oligarchy:
For there is nothing so void of understanding, nothing so full of wantonness, as the unwieldy rabble. It were folly not to be borne, for men, while seeking to escape the wantonness of a tyrant, to give themselves up to the wantonness of a rude unbridled mob. The tyrant, in all his doings, at least knows what is he about, but a mob is altogether devoid of knowledge; for how should there be any knowledge in a rabble, untaught, and with no natural sense of what is right and fit? It rushes wildly into state affairs with all the fury of a stream swollen in the winter, and confuses everything. Let the enemies of the Persians be ruled by democracies.
For his part, Darius acknowledges democracy and oligarchy, but it wouldn't be a spoiler to reveal that he ultimately settles on monarchy, with himself as the head of state. Thus Herodotus sets the stage for the war between the Greeks and the Persians. In a sense, the Histories can be viewed as a meandering meditation on the best form of government, whose merits are ultimately determined on the battlefield. 
For Herodotus, that preferred form is Athenian democracy, as flawed as it might be, but the fear of the mob – and its placation – remained an obvious and persistent thread throughout history. Not much after Herodotus, Juvenal coined the phrase panem et circensis – bread and circuses – that were required to keep the Roman mobs placated (and from which the Hunger Games' totalitarian state Panem takes its name). Bread and circuses, in Juvenal's opinion, were the bare minimum that the Romans needed, once they had abdicated their ability to participate in political life. Consider also Edmund Burke's hand-wringing over the French revolutionaries who toppled Louis XVI ("They have found their punishment in their success"), or Dostoevsky's broader dictum, that "to begin with unlimited freedom is to end with unlimited despotism". The masses are to be feared and controlled, and it is only under the most propitious and unlikely circumstances that a system like democracy can harness their intrinsically destructive power. 
Unfortunately, as satisfying as this all sounds, what makes this sort of analysis only partially relevant for our purposes is the fact that I am theorizing on a grand scale. Any discussion of 'the best form of government' implies that we are concerned with nation-states; and when we speak of revolutions, or the prevention thereof, we imply a pile-up of discontent so substantial that its consequences become worthy of the historical record. The truth is that mob justice and vigilantism on the Internet don't possess these dramatic qualities. In fact, if revolution is the gold standard, I'm not sure if Internet-based mob justice really has any long-term effects. Instead, it seems to be more of a bit player that seems to merely strut and fret his hour on the stage.
*
So perhaps we can approach the phenomenon from the opposite direction, and begin with a theory based on individuals. Here is a proposition in that vein: 'bully' is the singular of 'mob'. So what, then, does bullying mean, within the context of current technology? Indeed, the Internet has made bullying easier than ever, but to say that the ease with which technology in general and social media in particular has allowed bullying to 'scale' somewhat misses the point. Like anything else, the generative qualities of bullying are rooted in ourselves. 
In a recent essay for The Baffler, anthropologist David Graeber takes a closer look at the social dynamics of bullying. For him, bullying is different from cowardice, and in fact there is a weird conflation of the two that ought to be resisted. That is, bullies are regularly dismissed – unmasked, if you will – as 'cowards'. A bully engages in bullying because of a lack of self-esteem (and as if calling a bully a coward somehow disempowers him). However, Graeber cites research that reveals this as a just-so story; in fact, bullies usually have levels of self-esteem that are quite high. With typical provocativeness, he notes that "Blowing up a wedding party using an unmanned drone might be considered an act of cowardice. Personally flying an airplane into a skyscraper takes guts." 
For Graeber, it's essential to note that any sort of human interaction occurs within a social setting. And the bully thrives precisely because the social – or better yet, institutional – context is an enabler of such cruelty. The schoolyard bully is "refracting" the school's disciplinary authority, and furthermore knows that the victim cannot run away, or will soon enough be forced to return to the same hallways and playgrounds, because there is literally no other place to go. Furthermore, the bully knows that any victim that strikes back, if caught, will likely be punished just as enthusiastically as the bully, all in the name of restoring order. In fact, the closer any specific social setting gets to being a 'total institution' (a typology first identified by sociologist Erving Goffman that includes prisons, army barracks, psychiatric institutions, etc), the more fertile ground there is for bullying, or more ritualized forms of bullying, such as hazing. Within this context,
…most bullies act like self-satisfied little pricks not because they are tortured by self-doubt, but because they actually are self-satisfied little pricks. Indeed, such is their self-assurance that they create a moral universe in which their swagger and violence becomes the standard by which all others are to be judged; weakness, clumsiness, absentmindedness, or self-righteous whining are not just sins, but provocations that would be wrong to leave unaddressed.
Cynically speaking, bullies are freelance enforcers within an implied social order. But what I really liked about Graeber's discussion is the notion that the bully-victim dynamic is only completed with the presence of an audience. Post-Columbine research shows that proper humiliation only makes sense if it is performed in public – instances of private bullying are relatively rare (unfortunately, Graeber doesn't actually cite the literature so I am taking him at face value here). So there is not just the need for there to be an audience, but an acquiescent one as well, since even a few protesters from a crowd can easily break a bully's spell. Just think of bullying as performance – it is not enough for the victim to become brutally acquainted with his or her weaknesses. It must be reinforced within the context of the social arena. The size of the crowd doesn't matter that much, though, since rumor and innuendo easily take over from there. 
*
What happens if we take Graeber's point about the bully's moral universe and the need to 'redress' weakness, and cast it into the funhouse mirror of social media? It's actually a good point from which the phenomenon of mob justice arises. Think of it this way: the victim crosses some perceived normative boundary. The bully senses weakness and pounces with some egregious remark. Any response by the victim sets off a further round of bullying, with more and more people joining in. The conversation is augmented, shared, and amplified. This practice, commonly referred to as trolling, may have a single point of origin, such as Justine Sacco's tweet about AIDS in Africa, or it may metastize into a nearly incomprehensible flamewar of apocalyptic proportions, such as GamerGate. Eventually these pile-ons dissipate, but as I documented last month, not without lasting consequences for the victims.
As Graeber notes, "It's not that as a species we're particularly aggressive. It's that we tend to respond to aggression very poorly". The Internet is particularly good at exacerbating this dynamic. Whereas in real life we have the benefit of nonverbal cues, body language and other physical circumstances (eg, at some point, it's just time to go home), on social media we have only language to rely on. This is a tenuous thread, especially when platforms like Twitter make a virtue of brevity, which is enthusiastically achieved at the price of context. As Wittgenstein remarked, "understanding a sentence means understanding a language". It's the stripping away of not just context, but the patience or even tolerance for context, that really makes social media the minefield that it is today. No one is really given the chance to explain themselves, not because they can't, but because the technology is designed in a way that discourages nuance, disinterested argument and respect for one another. Another way of putting it is that no one goes on Facebook, Twitter or Reddit to have their mind changed about anything. Unsurprisingly, this a priori condition makes for rich hunting grounds for bullies.
Furthermore, there is a finely ironic objection to be addressed here, and that is the contention that social media is not, in the classic sense, a total institution. A few years ago this would have been a reasonable counter, but we are currently passing through an inflection point. Our live are increasingly being lived on line, and institutions of all stripes now look to these online personae to help them determine who we 'really' are. As I noted in the case of Adria Richards, it is sufficient to be the ultimate victim of widespread bullying that can determine one's continued employment.
And if we do not choose to participate? For every troll, there are untold number of lurkers who may follow the altercation but do not participate in it. But frankly, there is no such thing as simply lurking, just as an inert audience is nothing but complicit in the act of bullying. The concept of "interpassivity", coined by philosophers Slavoj Žižek and Robert Pfaller, is another way of interpreting the bully's audience. Superficially, it is the substitution of passivity despite the potential for interaction. More subtly, it is the notion that the object is doing the work that the subject ought to be doing, facilitated by the way that object has been designed. 
An example is that of laugh tracks on TV shows: according to Žižek, the purpose of the laugh track is not to soften you up and get you to laugh along. The laugh track is there to do the laughing for you. Thus in the virtual space that is the Internet, interpassivity is collectively generated. This is especially true when we observe the phenomenon of outrage. Even if we do not pile on to the bully's victim, or rush to defend him or her, we experience the voyeuristic pleasures of seeing two people scrap – people who are quite likely strangers to us and perhaps to one another as well. "Look at those two idiots go," we smugly say to ourselves, knowing that we are too good to lower ourselves to that level. 
This Schadenfreudegasm is not in the least instructive, but rather functions as our very own panem et circensis. Except that we don't require the government to dole out anyof the state's treasury for this privilege – we generate and administer the placebo ourselves. And while mob justice onthe Internet may not teach us anything or change our minds in the slightest, it certainly has the deleterious effect of making us that much more reluctant to step into the public arena to offer our own opinions. In the meantime, our complicity is recorded in our clicks, which are duly sold off to advertisers and who knows who else. Bully, victim and audience all collapse into the same blob, and at a profit to boot. It almost makes one nostalgic for the simplicity of Megbyzus's mob: "It rushes wildly…with all the fury of a stream swollen in the winter, and confuses everything". Even a swollen stream eventually reaches the sea. 
Posted by Misha Lepetic at 12:10 AM | Permalink | Comments (0)
Monday, August 17, 2015
Blob Justice, Part 1
"Dear Cecil! I have no secrets from you."
 ~ Oscar Wilde, The Canterville Ghost
Remember Cecil the Lion? It wasn't that long ago, but given the half-life of outrage on the Internet, I will forgive you a moment of head-scratching. Let me summarize that Cecil was lured from his protected home in Zimbabwe to an adjoining game reserve only to be shot, tracked for 40 hours, finished off, and finally decapitated by a dentist from Minnesota and his co-conspirators, all of whom, the Internet has resoundingly agreed, are cowards. Said dentist, a certain Walter Palmer, has since seen his business vandalized, and has gone into hiding after receiving death threats against himself and his family. He has generally been subjected to enough unpleasantries that would rival the most botched root canal. Such is the nature of Internet justice today.
You may cry, He deserves it! Killing such a magnificent beast, etc etc. I don't dispute the obviously reprehensible barbarism of this act. But the anachronistic nature of big game hunting has been followed up by the equally anachronistic resurgence of public shaming and mob justice. So let's take a closer look at how – or better yet, why – the citizenry of the Internet fearlessly takes up the mantle of vigilantism, and to what effect. I've decided to divide this post into two parts: this first part will discuss a few concrete examples of public shaming, and the second will look at some theoretical frameworks that may help us make sense of it all. 
*
Before Cecil the Lion, there was Justine Sacco. For those of you with exceptionally long Internet memories – and to be clear, I'm not sure why having a long memory for things Internet-related is that useful, as it's just depressing to see the same things repeated in ever-quickening cycles – Sacco was the senior director of corporate communications for IAC, a billion-dollar media corporation. Jetting off to South Africa for family holidays in winter 2013, she tweeted a few poorly considered thoughts to her 170 followers but struck outrage gold with the one that said "Going to Africa. Hope I don't get AIDS. Just kidding. I'm white!"
We could try to parse what she actually meant by that. For example, a generous interpretation would be that she was sarcastically musing on the conditions of white privilege. It's more likely that she wasn't thinking very much at all. What is certain is that, by the time her plane landed, her career was effectively over.
As Jon Ronson wrote in an excellent article in the New York Times Magazine on Internet shaming, "The furor over Sacco's tweet had become not just an ideological crusade against her perceived bigotry but also a form of idle entertainment. Her complete ignorance of her predicament for those 11 hours lent the episode both dramatic irony and a pleasing narrative arc." Although it took IAC a few weeks to fire her, the furor was so instantly incandescent that the company had to tweet that she was "unreachable" as she was still in the air. After her demise, Sacco opted for the classic redemption narrative, by volunteering for an NGO in Addis Ababa, Ethiopia. However, she has not so much redeemed herself in the eyes of the public (as she wasn't a public figure to begin with) as simply sunk beneath the digital waves. 
Let's also not delude ourselves that it's only the allegedly guilty parties that get their comeuppance. A few months before Justine Sacco's demise, software "developer evangelist" Adria Richards was attending a programmer conference on behalf of her startup SendGrid when she overheard two male attendees making crude sexual jokes. She tweeted the jokes and photos of the jokers, and within hours the two had been identified and reported to the conference organizers. Not long afterwards – and by 'not long' I mean 24 hours – one of them had lost his job. As for Richards, she was subjected to a depressingly predictable barrage of online harassment, but the real corker came when her own employer fired her. In a blog post oh-so-delicately titled "A Difficult Situation" the CEO explained:
A SendGrid developer evangelist's responsibility is to build and strengthen our Developer Community across the globe. In light of the events over the last 48+ hours, it has become obvious that her actions have strongly divided the same community she was supposed to unite. As a result, she can no longer be effective in her role at SendGrid.
What's really noteworthy here is not simply the weight of the consequences – people losing their jobs left and right – but the swiftness of it all. There is also the unsurprising fact that any corporation, even if it is a startup, has little to no tolerance for controversy of any sort. An employee who is in the news for anything other than rescuing kittens from a burning building is a liability, their own track record and talents notwithstanding. Further to their misfortune, both Richards and Sacco were communications professionals: Richards did community development, while Sacco held a fairly senior position in public relations for a much larger firm. Of course, the first lesson in communications/PR is to always be ahead of the story, but both Richards and Sacco never had a chance. Once their respective tweets had gone supernova, the narrative was permanently out of their hands. As communications professionals, I'm somewhat surprised that they were not more circumspect about their decisions in the first place; on the other hand, the fact that two communications professionals made such catastrophic errors holds out very little hope for the rest of us. We find social media attractive because, at first blush, it is liquid, dynamic and impermanent, but the presences that we have created over the years are ossifying into a permanent, easily searchable record. With the way that things are going, about half of the US population will be considered unemployable by the conflict-avoidant firms of tomorrow. 
*
It is astonishing how the Internet, once its sights are set on an individual, incinerates immediately and without recourse. It's as if social media is a magnifying glass, concentrating the rays of righteous outrage, and we are ants, randomly selected to fry for some original sin committed 15 minutes earlier. Who could possibly survive in such a noxious environment, let alone thrive? I'm glad you asked, since this question brings us to the latest and greatest Internet outrage generator: Donald Trump. I would like to dub Trump the apotheosis of this phenomenon, but it's doubtful that anything can ever be considered apotheotic when it comes to the Internet. 
Trump's great innovation has been to unapologetically, even gleefully ride the bucking bronco of Internet outrage. Every prediction of his demise has been premature, from his initial campaign salvo that Mexicans send us their rapists, to the dissing of John McCain's years as a Vietnam POW, to the most recent tussle with Fox News moderator Megyn Kelly. Professional wrestlers have leveraged the same formula for decades: trash talk the competition and never back down, even if or when you get thrashed by reality. But since we are playing in the political arena, the consequences have been wholly unintended, even by Internet standards: as Matt Taibbi writes in Rolling Stone, "The [other GOP] candidates have had to resort to increasingly bizarre tactics in order to win press attention. …So much for the cautious feeling-out period: For the candidates, it [is] toss grenades or die."
It's as yet unclear how this will play out. Some would like to argue that Trump is outing the GOP for what it is: a morally bankrupt ideology flush out of not just ideas but also support, outside of an increasingly irrelevant fringe. Others, especially on the left, are glorying in Trump's candid admission that he buys favors and that's how the political system works (although I'll point out that he didn't really say that, if elected, he would fix it). Taibbi looks at it very differently. For him, Trump's harnessing of the outrage machine has pulled the GOP even further to the right, with all the foreseeable consequences for bipartisan dialogue and general political sanity. Of course, the longevity of Trump's candidacy will be the ultimate measure of his influence, but I think that even at this early stage in the election cycle, the impetus of the race has decidedly shifted to grabbing media attention much sooner than otherwise would have been the case. 
*
It's clear that the four individuals whose cases I have lightly sketched here occupy varying positions on the spectrum of verdict-by-Internet, and as such it's equally clear that social media vigilantism is, among other things, blind. Justine Sacco blew up her career with a thoughtless tweet. Did her message reveal a callow disregard for Africans, or was it indicative of the hopelessly pervasive casual racism that it feels like we will never resolve? I don't know. Adria Richards lost her own job after blowing the whistle on what she considered to be unconscionable sexism. Were the jokers in fact hard-boiled misogynists or just maladroit computer nerds? I don't know the answer to that, either. You may maintain that the answer is in fact irrelevant, but if so, I would ask, did anyone deserve to lose their jobs over these incidents? Another way of putting it is, Were the punishments commensurate to the crimes, which weren't even crimes, at least so far as I understand the law? As for Donald Trump, he really doesn't care what you think, and there's no one to fire him anyway, unless enough voters get together to shoo him away, which remains to be seen (Exhibit A: Silvio Berlusconi).
As for poor Cecil, what lessons can we draw from his untimely demise? If Walter Palmer is to be believed, it would seem that, however reprehensible the act itself may have been, he acted in good faith and within the law. The people who broke the law – by luring Cecil out of the park and into a game reserve – were his guides, or perhaps people hired by those guides. I am sure that the story is much murkier than that, of course, but I am reserving judgment for the moment. Social media has come down hard on the side of lion conservation, and the idea that paid-for hunting has any role to play in conservation has been ridiculed. For those of us who sit in front of our computer screens and not in Land Rovers on the savannah, it is all too easy to discount the presence of complex and stressed societies that live in proximity to these wild animals. How can this not be a factor? So I was interested to hear the BBC interview one of the scientists whose organization was tracking Cecil. When asked about the issue, he flatly said that, if it wasn't for hunting license fees that went into the local economy, the entire park would be poached out of existence within a few months. Not just lions, but anything that had market value. But you go tell the mob that – I'm not going to risk it.


Next month, I'll examine some more theoretical approaches to why Internet vigilantism happens. With the help of Herodotus, David Graeber and even Slavoj Žižek, I'll try to propose a more satisfying framework; I suspect it will begin with the concept of bullying. But in the intervening few weeks, I look forward to more excellent examples of outrage surfacing.
Posted by Misha Lepetic at 12:10 AM | Permalink | Comments (0)
Monday, July 20, 2015
You, Robot
"We are at home with situations of legal ambiguity.
And we create flexibility, in situations where it is required."
~Neuromancer


Consider a few hastily conceived scenarios from the near future. An android charged with performing elder care must deal with an uncooperative patient. A driverless car carrying passengers must decide between suddenly stopping, and causing a pile-up behind it. A robot responding to a collapsed building must choose between two people to save. The question that unifies these scenarios is not just about how to make the correct decision, but more fundamentally, how to treat the entities involved. Is it possible for a machine to be treated as an ethical subject – and, by extension, that an artifical entity may possess "robot rights"?
Of course, "robot rights" is a crude phrase that shoots us straight into a brambly thicket of anthropomorphisms; let's not quite go there yet. Perhaps it's more accurate to ask if a machine – something that people have designed, manufactured and deployed into the world – can have some sort of moral or ethical standing, whether as an agent or as a recipient of some action. What's really at stake here is the contention that a machine can act sufficiently independently in the world that it can be held responsible for its actions and, conversely, if a machine has any sort of standing such that, if it were harmed in any way, this standing would serve to protect its ongoing place and function in society.
You could, of course, dismiss all this as a bunch of nonsense: that machines are made by us exclusively for our use, and anything a robot or computer or AI does or does not do is the responsibility of its human owners. You don't sue the scalpel, rather you sue the surgeon. You don't take a database to court, but the corporation that built it – and in any case you are probably not concerned with the database itself, but with the consequence of how it was used, or maintained, or what have you. As far as the technology goes, if it's behaving badly you shut it off, wipe the drive, or throw it in the garbage, and that's the end of the story. 
This is not an unreasonable point of departure, and is rooted in what's known as the instrumentalist view of technology. For an instrumentalist, technology is still only an extension of ourselves and does not possess any autonomy. But how do you control for the sort of complexity for which we are now designing our machines? Our instrumentalist proclivities whisper to us that there must be an elegant way of doing so. So let's begin with a first attempt to do so: Isaac Asimov's Three Laws of Robotics.
A robot may not injure a human being or, through inaction, allow a human being to come to harm.
A robot must obey the orders given to it by human beings, except where such orders would conflict with the First Law.
A robot must protect its own existence as long as such protection does not conflict with the First or Second Law.
Some time later, Asimov added a fourth, which was intended to precede all the others, so it's really the 'Zeroth' Law:
      0.  A robot may not harm humanity, or, by inaction, allow humanity to come to harm.
The Laws, which made their first appearance in a 1942 story that is, fittingly enough, set in 2015, are what is known as a deontology: an ethical system expressed as an axiomatic system. Basically, deontology provides the ethical ground for all further belief and action: the Ten Commandments are a classic example. But the difficulties with deontology become apparent when one examines the assumptions inherent in each axiom. For example, the First Commandment states, "Thou shalt have no other gods before me". Clearly, Yahweh is not saying that there are no other gods, but rather that any other gods must take a back seat to him, at least as far as the Israelites are concerned. The corollary is that non-Israelites can have whatever gods they like. Nevertheless, most adherents to Judeo-Christian theology would be loathe to admit the possibilities of polytheism. It takes a lot of effort to keep all those other gods at bay, especially if you're not an Israelite – it's much easier if there is only one. But you can't make that claim without fundamentally reinterpreting that crucial first axiom.
Asimov's axioms can be similarly poked and prodded. Most obviously, we have the presumption of perfect knowledge. How would a robot (or AI or whatever) know if an action was harmful or not? A human might scheme to split actions that are by themselves harmless across several artificial entities, which are subsequently combined to produce harmful consequences. Sometimes knowledge is impossible for both humans and robots: if we look at the case of a stock-trading AI, there is uncertainty whether a stock trade is harmful to another human being or not. If the AI makes a profitable trade, does the other side lose money, and if so, does this constitute harm? How can the machine know if the entity on the other side is in fact losing money? Would it matter if that other entity were another machine and not a human? But don't machines ultimately represent humans in any case?
Better yet, consider a real life example: 
A commercial toy robot called Nao was programmed to remind people to take medicine.

"On the face of it, this sounds simple," says Susan Leigh Anderson, a philosopher at the University of Connecticut in Stamford who did the work with her husband, computer scientist Michael Anderson of the University of Hartford in Connecticut. "But even in this kind of limited task, there are nontrivial ethics questions involved." For example, how should Nao proceed if a patient refuses her medication? Allowing her to skip a dose could cause harm. But insisting that she take it would impinge on her autonomy.
In this case, the Hippocratic 'do no harm' has to be balanced against a more utilitarian 'do some good'. Assuming it could, does the robot force the patient to take the medicine? Wouldn't that constitute potential harm (ie, the possibility that the robot hurts the patient in the act)? Would that harm be greater than not taking the medicine, just this once? What about tomorrow? If we are designing machines to interact with us in such profound and nuanced ways, those machines are already ethical subjects. Our recognition of them as such is already playing catch-up with the facts on the ground.
As implied with the stock trading example, another deontological shortcoming is in the definitions themselves: what's a robot, and what's a human? As robots become more human-like, and humans become more engineered, the line will become blurry. And in many cases, a robot will have to make a snap judgment. What's binary for "quo vadis", and what do you do with a lying human? Because humans lie for the strangest reasons.
Finally, the kind of world that Asimov's laws presupposes is one where robots run around among humans. It's a very specific sort of embodiment. In fact, it is a sort of Slavery 2.0, where robots clearly function for the benefit and in the service of humanity. The Laws are meant to facilitate a very material cohabitation, whereas the kind of broadly distributed, virtually placeless machine intelligence that we are currently developing by leveraging the Internet is much more slippery, and resembles the AI of Spike Jonze's 'Her'. How do you tell things apart in such a dematerialized world?
The final nail in Asimov's deontological coffin is the assumption of 'hard-wiring'. That is, Asimov claims that the Laws would be a non-negotiable part of the basic architecture of all robots. But it is wiser to prepare for the exact opposite: the idea that any machine of sufficient intelligence will be able to reprogram itself. The reasons why are pretty irrelevant – it doesn't have to be some variant of SkyNet suddenly deciding to destroy humanity. It may just sit there and not do anything. It may disappear, as the AIs did in 'Her'. Or, as in William Gibson's Neuromancer, it may just want to become more of itself, and decide what to do with that later on. Gibson never really tells us why the two AIs – that function as the true protagonists of the novel – even wanted to do what they did.
*
This last thought indicates a fundamental marker in the machine ethics debate. A real difference is developing itself here, and that is the notion of inscrutability. In order for the stance of instrumentality to hold up, you need a fairly straight line of causality. I saw this guy on the beach, I pulled the trigger, and now the guy is dead. It may be perplexing, I may not be sure why I pulled the trigger at that moment, but the chain of events is clear, and there is a system in place to handle it, however problematic. On the other hand, how or why a machine comes to a conclusion or engages in a course of action may be beyond our scope to determine. I know this sounds a bit odd, since after all we built the things. But a record of a machine's internal decisionmaking would have to be a deliberate part of its architecture, and this is expensive and perhaps not commensurate with the agenda of its designers: for example, Diebold made both ATMs and voting machines. Only the former provided receipts, making it fairly easy to theoretically steal an election.
If Congress is willing to condone digitally supervised elections without paper trails, imagine how far away we are from the possibility of regulating the Wild West of machine intelligence. And in fact AIs are being designed to produce results without any regard for how they get to a particular conclusion. One such deliberately opaque AI is Rita, mentioned in a previous essay. Rita's remit is to deliver state-of-the-art video compression technology, but how it arrives at its conclusions is immaterial to the fact that it manages to get there. In the comments to that piece, a friend added that "it is a regular occurrence here at Google where we try to figure out what our machine learning systems are doing and why. We provide them input and study the outputs, but the internals are now an inscrutable black box. Hard to tell if that's a sign of the future or an intermediate point along the way."
Nevertheless, we can try to hold on to the instrumentalist posture and maintain that a machine's black box nature still does not merit the treatment accorded to an ethical subject; that it is still the results or consequences that count, and that the owners of the machine retain ultimate responsibility for it, whether or not they understand it. Well, who are the owners, then? 
Of course, ethics truly manifests itself in society via the law. And the law is a generally reactive entity. In the Anglo-American case law tradition, laws, codes and statutes are passed or modified (and less often, repealed) only after bad things happen, and usually only in response to those specific bad things. More importantly for the present discussion, recent history shows that the law (or to be more precise, the people who draft, pass and enforce it) has not been nearly as eager to punish the actions of collectives and institutions as it has been to pursue individuals. Exhibit A in this regard is the number of banks found guilty of vast criminality following the 2008 financial crisis and, by corollary, the number bankers thrown in jail for same. Part of the reason for this is the way that the law already treats non-human entities. I am reminded of Mitt Romney on the Presidential campaign trail a few years ago, benignly musing that "corporations are people, my friend". 
Corporate personhood is a complex topic but at its most essential it is a great way to offload risk. Sometimes this makes sense – entrepreneurs can try new ideas and go bankrupt but not lose their homes and possessions. Other times, as with the Citizens United decision, the results can be grotesque and impactful in equal measure. But we ought to look to the legal history of corporate personhood as a possible test case for how machines may become ethical subjects in the eyes of the law. Not only that, but corporations will likely be the owners of these ethical subjects – from a legal point of view, they will look to craft the legal representation of machines as much to their advantage as possible. To not be too cynical about it, I would imagine this would involve minimal liability and maximum profit. This is something I have not yet seen discussed in machine ethics circles, where the concern seems to be more about the instantiation of ethics within the machines themselves, or in highly localized human-machine interactions. Nevertheless, the transformation of the ethical machine-subject into the legislated machine-subject – put differently, the machines as subjects of a legislative gaze – will be of incredibly far-reaching consequence. It will all be in the fine print, and I daresay deliberately difficult to parse. When that day comes, I will be sure to hire an AI to help me make sense of it all.
Posted by Misha Lepetic at 12:55 AM | Permalink | Comments (0)
Monday, June 29, 2015
Pontifex as Bridge Builder: the Encyclical Laudato Si'
Introduction by Bill Benzon
This month I've decided to turn things over to my good friend Charles Cameron, whom I've known for somewhat over a dozen years, though only online. He's a poet and a student of many things, most recently religious fundamentalism and its contemporary manifestations in terrorism. He characterizes himself as a vagabond monk and he blogs at Zenpundit and at Sembl. When he was eleven he applied to join an Anglican monestery and, while they didn't take him in, that act did bring him to the attention of the remarkable Fr. Trevor Huddleston, who became his mentor for the next decade. Thereafter Cameron explored Tibetan Buddhism, Hindu mysticism, and Native American shamanism. He's been around.
But it's his connection with Trevor Huddleston that got my attention, for Huddleston managed to broker a gift between two trumpet-player heroes of mine. At one point in his career he was in South African, where a young Hugh "Grazin in the Grass" Masekela was one of his students. On a trip to America, Fr. Huddleston met Louis Armstrong and got him to give Masekela a trumpet.
To the bridge builders...
Pontifex as Bridge Builder: the Encyclical Laudato Si'
by Charles Cameron
I propose that in his recent encyclical Laudato Si', Pope Francis is exercising his function as Supreme Pontiff, or @pontifex as he calls himself on Twitter – a pontifex being literally a bridge builder. It is my contention that in his encyclical he bridges a number of divides, between Catholic and Orthodox, sacramental and social, liberal and conservative, religious and scientific, even Christian and Muslim, traditional and of the fast advancing moment, in a manner which will impact our world in ways yet unforeseen.
It is my contention, also, that his pontificate provides the third step in a momentous journey.
The first step, as I see it, was taken by Christ himself in the Beatitudes – blessed are the poor in spirit, they that mourn, the meek, the merciful, the pure in heart, the peacemakers – and in his doctrine of forgiveness, not once only but a myriad of times. The second was taken by Francis of Assisi, in his Canticle of Creatures – praised be you, my Lord, with all your creatures, especially Sir Brother Sun, through Sister Moon and the stars, praised be You, my Lord, through our Sister Mother Earth, who sustains and governs us.. blessed those who endure in peace.. – and in his crossing the front lines of war during the crusades to greet in peace the Sultan Malik Al-Kamil in Damietta, Egypt. And in taking the name Francis, in washing and kissing on Maundy Thursday the feet of both male and female, Christian and Muslim juvenile offenders in prison, and in issuing this encyclical, I would suggest Pope Francis, born Jorge Mario Bergoglio, is taking the third step.
The line, the transmission, is of sheer humility. It begins with the Founder of the line, Christ himself, lapses, which all high inspirations must as routine replaces charisma, only to emerge brilliantly a millennium later in the saintly maverick, Francis, lapses again though still fermenting in the imagination of church and humankind, and now at last shows itself once more, in that most unexpected of places: in the heart of the bureaucracy, at the head of the hierarchy, atop the curia, simple, idealistic, practical – a pontifex building bridges.
And in all this, there is lyricism.
It is characteristic of St Francis that he is lyrical, not just in his great Canticle of Creatures but in his lifelong love of chivalry and the songs of the troubadours, in his words – like Orpheus, he could tame the beasts – and in his preaching to the birds.
Of St Francis, the Pope writes:
I do not want to write this Encyclical without turning to that attractive and compelling figure, whose name I took as my guide and inspiration when I was elected Bishop of Rome. I believe that Saint Francis is the example par excellence of care for the vulnerable and of an integral ecology lived out joyfully and authentically. He is the patron saint of all who study and work in the area of ecology, and he is also much loved by non-Christians. He was particularly concerned for God's creation and for the poor and outcast ..
Just as happens when we fall in love with someone, whenever he would gaze at the sun, the moon or the smallest of animals, he burst into song, drawing all other creatures into his praise.
It is only appropriate, therefore, that Pope Francis titles his encyclical with the ongoing refrain of his chosen name-sake's Canticle, Laudato Si'. The encyclical's opening words set this lyrical theme and tone, which is indeed the theme behind Francis' own pontificate and this encyclical in particular:
"LAUDATO SI', mi' Signore" – "Praise be to you, my Lord". In the words of this beautiful canticle, Saint Francis of Assisi reminds us that our common home is like a sister with whom we share our life and a beautiful mother who opens her arms to embrace us. "Praise be to you, my Lord, through our Sister, Mother Earth, who sustains and governs us, and who produces various fruit with coloured flowers and herbs".
This sister now cries out to us because of the harm we have inflicted on her…
Lyrical.
Scott Beauchamp comments in his Baffler piece, It Sounds Like a Melody,
Laudato Si' is 184 pages long. Only twenty-eight of those are about the politics of environmental change. The rest is theology.
It is. It also, as Beauchamp's title suggests, sounds like a melody.
Beauchamp is quoting Ornette Coleman here, who said of his own playing, "it sounds like a melody, but it's not a melody." An encyclical is not a melody, but in Francis' voice it sounds like one.
Catholic and Orthodox
In proposing that Laudato Si' is a work of bridge-building, I want to suggest reading it as an ecumenical document, bridging the Great Schism between the Catholic and Orthodox churches of 1054. Francis' encyclical is explicit as to the ecumenical impact it hopes to achieve, mentioning and quoting Francis' "beloved Ecumenical Patriarch Bartholomew, with whom we share the hope of full ecclesial communion."
Indeed, when presented to the world at a conference in the Vatican, the encyclical was introduced by a panel that notably included Metropolitan John of Pergamon, representing Patriarch Bartholomew.
The Ecumenical Patriarch is informally known as "the Green Patriarch". John Chryssavgis writes of him:
No other church leader has been so recognized for his leadership and initiatives in confronting the theological, ethical and practical imperative of environmental issues in our time as the Ecumenical Patriarch Bartholomew of Constantinople. He has long placed the environment at the head of his church's agenda, earning him numerous awards and the title 'Green Patriarch'.
John (Zizioulas) of Pergamon himself is known, among other things, as the author of Preserving God's Creation: three lectures on theology and ecology, published in 1989 and '90 in King's College London Theological Review. In his introductory remarks at the conference announcing the encyclical, he said:
I should like to begin by expressing my deep gratitude for the honour to be invited to take part in this event of launching the new Encyclical of His Holiness Pope Francis' Laudato Si'. I am also honoured by the fact that His All-Holiness, the Ecumenical Patriarch Bartholomew, has asked me to convey to you his personal joy and satisfaction for the issuing of the Encyclical. As some of you may already know, the Ecumenical Patriarchate has been the first one in the Christian world to draw the attention of the world community to the seriousness of the ecological problem and the duty of the Church to voice its concern and try to contribute with all the spiritual means at its disposal towards the protection of our natural environment. Thus, back already in the year 1989, Ecumenical Patriarch Dimitrios issued an Encyclical to the faithful Christians and to all people of good will, in which he underlined the seriousness of the ecological problem and its theological and spiritual dimensions.
But these remarks do no more than touch the surface of the devotional theology in which the Orthodox approach creation. When Metropolitan John says "The issuing of the Encyclical Laudato Si' is, therefore, an occasion of great joy and satisfaction for the Orthodox", the words "great joy" convey the merest hint of what is intended.
Let me share and expand here some paragraphs of my guest blog at LapidoMedia, where I am currently serving as editor, Poetry, controversy and praise in Pope Francis' Encyclical:
It has long been the Eastern Church which has taken an understanding of the sacred gift of the earth to its deepest and most profound levels.
Indeed, Orthodox theologians from St Maximus the Confessor down to the present day have held that the transformation of the earth is central to our human purpose. St Maximus explains the meaning of the world by saying, 'that is why the Word became flesh: to open to us, through the holy flesh of the earth transformed into a eucharist, the path to deification.' The world will become a "eucharist" – a word that describes both the great and continuing sacrifice of the Mass, and, literally in the Greek, a thanksgiving.
As man becomes less sinful and more like the Creator in whose image he was made, the world under his care becomes the paradise that has always been its destiny. Again, the high lyrical note sounds in Metropolitan John's 1989 homily in Zurich, A Theology of Creation:
Christ, through his Incarnation, his Resurrection, his Ascension and his sending of the Holy Spirit, has brought about the potential transfiguration of the universe. ... In him fallen matter no longer imposes its limitations and determinisms; in him the world, frozen by our downfall, melts in the fire of the Spirit and rediscovers its vocation of transparency.
These words express the Orthodoz' fiery and blazing sense of the world as not merely "the ecology" in peril, not simply "the creation" even, but as the veil and symbol through which our creator aches to speak with us, to reveal his beauty, his love, his care.
Sacrament and Society
The words, the lyricism, the aspirations are so lofty that the secular mind may not reach them, and even the religious mind falter for lack of oxygen, but they are the sacramentally sustained basis for a move outward, into the world, driven by the exigencies of our pre-catastrophic situation.
Francis aims to appeal to both sacramental and social motivations, offering the sacramental value of the human individual as the driver for the highest and fullest movement towards love, truth, justice, and peace.
In my own early adolescence, my own mentor, Fr. Trevor Huddleston CR, counseled me to anchor myself in the sacramental and move out into the world to accomplish what measure of social good I might find myself called and suited to. In his great book Naught for your Comfort – the first non-fiction book to challenge the inhumanity of Apartheid in his much lived South Africa – Fr Trevor made this causal link between the sacramental, contemplative and mystical life and the necessity for actions of social justice explicit, writing in a key paragraph:
On Maundy Thursday, in the Liturgy of the Catholic Church, when the Mass of the day is ended, the priest takes a towel and girds himself with it; he takes a basin in his hands, and kneeling in front of those who have been chosen, he washes their feet and wipes them, kissing them also one by one. So he takes, momentarily, the place of his Master. The centuries are swept away, the Upper Room in the stillness of the night is all around him: "If I, your Lord and Master, have washed your feet, ye ought also to wash one another's feet." I have knelt in the sanctuary of our lovely church in Rosettenville and washed the feet of African students, stooping to kiss them. In this also I have known the meaning of identification. The difficulty is to carry the truth out into Johannesberg, into South Africa, into the world.
Similarly Pope Francis, from within his richly sacramental perspective, intends and calls for us to shift the world from what he perceives as its present, dire and eventually catastrophic course to one which will by contrast be loving, creative, and sustainable.
Liberal and Conservative
In bridging sacramental and social values, the Pope's plea is unavoidably and interestingly controversial.
Let me draw again on my observations in my LapidoMedia post:
While those in the environmental movement worldwide welcome it, conservatives who doubt the theory of global warming – or celebrate the global market economy and consumerism – see the Pope's encyclical as a radical attack on core values.
Ross Douthat in his New York Times op-ed, Pope Francis' Call to Action Goes Beyond the Environment, notes that the encyclical "includes, as many liberals hoped and certain conservatives feared, a call to action against climate change." It also contains, as many liberals feared and many conservatives will take comfort in, a clear statement of the Catholic Church's continuing position on abortion.
"Since everything is interrelated," Francis writes, "concern for the protection of nature is also incompatible with the justification of abortion." And "How can we genuinely teach the importance of concern for other vulnerable beings, however troublesome or inconvenient they may be, if we fail to protect a human embryo, even when its presence is uncomfortable and creates difficulties?"
Both climate change believers and doubters, pro-choice and pro-life factions, will find their own concerns addressed in this encyclical. Indeed, Pope Francis offers both liberals and conservatives something to applaud and something to trouble them. And this brings us to the heart of the encyclical.
Francis quotes Pope Benedict XVI, who "observed that the world cannot be analyzed by isolating only one of its aspects, since 'the book of nature is one and indivisible', and includes the environment, life, sexuality, the family, social relations, and so forth. It follows that 'the deterioration of nature is closely connected to the culture which shapes human coexistence'."
Both the environmental and pro-life strands in Francis' encyclical stem from his view of the unity of God's creation, and the human role, created 'in the image of God', within it. Indeed, it is this unified vision which makes the encyclical both richly welcome and deeply disturbing to many on both sides of some of the great divides of our time.
This in turn begs the question, what happens when an influential world figure of undoubted moral stature crosses the lines that usually separate opposing camps? Does he lose respect on both sides? Or does he begin to build a bridge between them?
Religion and Science
The same issue arises when we view Francis' encyclical as building a bridge between religion and science.
Once again, we can turn to the Orthodox church for an early understanding of the situation. John Chryssavgis in Theology, Ecology and the Arts: Reconciling Sacredness and Beauty, tackles the longstanding "war" between religion and science, writing:
In his book Being as Communion, Metropolitan John [Zizioulas] of Pergamon, arguably the foremost Orthodox theologian today, compares these two different approaches, and asserts that: Science and theology for a long time seemed to be in search of different sorts of truth, as if there were not one truth . . . This resulted in making truth subject to a dichotomy between the transcendent and the immanent.
One of the primary and visionary goals of the ecological initiatives of the Ecumenical Patriarchate has been precisely the reconciliation of these two ways, which have long been separated and estranged. Pope Francis has the same visionary goal, expressing it in his detailed exposition of the science behind climate change. As a correspondent in the scientific journal Nature's News blog put it, "never before has a pope drawn so resolutely from science, a sphere that has long been considered irreconcilable with essential Catholic religious beliefs."
The encyclical's passages include such purely scientific observations as this paragraph, chosen as much for its generality as for its detail:
A very solid scientific consensus indicates that we are presently witnessing a disturbing warming of the climatic system.… It is true that there are other factors (such as volcanic activity, variations in the earth's orbit and axis, the solar cycle), yet a number of scientific studies indicate that most global warming in recent decades is due to the great concentration of greenhouse gases (carbon dioxide, methane, nitrogen oxides and others) released mainly as a result of human activity.
And what of those who dispute this scientific consensus? He includes them in his regret and hope:
Obstructionist attitudes, even on the part of believers, can range from denial of the problem to indifference, nonchalant resignation or blind confidence in technical solutions.
Christian and Muslim
That greater ecumenism which seeks to reconcile the world's great faiths finds its quiet place in the encyclical too. St Francis – as Dr Hoeberichts demonstrates to my satisfaction in his Francis and Islam – had a willingness for his "little brothers" to live among the Saracens in humility and peace, at a time when this was far from the normative teaching of the church in those crusading times.
Idries Shah would take the matter further, observing that "The atmosphere and setting of the Franciscan Order is closer to a dervish organization than anything else" and that Francis' poetry "so strongly resembles in places that of the love poet Rumi that one is tempted to look for any report which might connect Francis with the Sufi order of the Whirling Dervishes."
Shah then goes on to recount the tale of St Francis and Brother Masseo arriving at a fork in the road. When Masseo asked which road they should take, Francis instructed him to "turn round and round as children do, until I tell you to stop." When at last Francis gave the command to stop, Masseo found himself facing the road to Siena. "Then to Siena we must go," Shah tells us St Francis said – "and to Siena they went."
Perhaps most suggestively, the Pope's encyclical in a footnote quotes a Sufi poet:
The spiritual writer Ali al-Khawas stresses from his own experience the need not to put too much distance between the creatures of the world and the interior experience of God. As he puts it: "Prejudice should not have us criticize those who seek ecstasy in music or poetry. There is a subtle mystery in each of the movements and sounds of this world. The initiate will capture what is being said when the wind blows, the trees sway, water flows, flies buzz, doors creak, birds sing, or in the sound of strings or flutes, the sighs of the sick, the groans of the afflicted..."
Again, the intense lyricism. And it is perhaps notable that Ibn 'Arabi, the Shaykh al-Akbar, quotes a closely similar saying from another North African master, Abu 'Uthman al-Maghr.
Ali al-Khawas's words are drawn from his pupil Sha'rani's Lata'if a-lminan wa-l-akhlaq, or al-Minan Al-kubra. Dr Alan Godlas of the University of Georgia, a noted scholar of Sufism, has kindly allowed me to quote these two sentences as part of a longer translation which he hopes to publish in full in due course:
And among that which God, may He be blessed and exalted, has granted by means of Himself to me is [the following]: my not hastening to repudiate whoever stands up [during sama'] and engages in ecstatic dance, even if he were to be among transgressors or even if he was not used to it, since God (ta'ala) [during such a dance] might unveil the veil from some hearts, such that they would yearn for their primordial homeland and then sway, like the tree that, as it were, desires to pull its roots from the earth. I heard Sidi 'Ali al-Khawwāṣ (may God – ta'ala – have mercy upon him) say, "Samāʿ (the practice of both listening to the singing of spiritual poetry and music as well as dancing) has a great effect on the inrushing of [spiritual] truths [into the consciousness of the practitioner]
The attitude is a merciful and forgiving one – and once again, the whirling dance and song are at the heart of its inspiration.
His pupil, the scholar-sufi al-Sha'rani describes al-Khawwāṣ as "an unlettered man" and "a man who is totally hidden such that almost no one knew of his sainthood and knowledge except for the practicing scholars, for he is indeed a perfect man to us without any doubt!" Such was the poet-saint that the Pope quotes in his encyclical – In a footnote, yet another bridge from this second Francis to Islam.
Traditional and Immediate
In all of this, Francis is balancing the traditional – the magisterium or timeless teachings of the church – with the immediate – the crisis at hand.
Pope John XXIII, he notes, "addressed his message Pacem in Terris to the entire 'Catholic world' and indeed 'to all men and women of good will'." John XXIII spoke at a time when the world was 'teetering on the brink of nuclear crisis.' Pope Francis regards the current world situation as no less dire, and addresses a yet wider audience:
Now, faced as we are with global environmental deterioration, I wish to address every person living on this planet. … In this Encyclical, I would like to enter into dialogue with all people about our common home.'
The final bridge Francis wishes to build is one he hopes we will cross – the bridge between his own and the church's sacramental insight, and our will to cherish and protect our home, our niche, our planet.
* * * * *
I am indebted to Bill Benzon for his generous invitation for me to post at 3QD on the topic of the Encyclical, to Jenny Taylor for her permission to quote from my LapidoMedia blog post, to Alan Godlas for his permission to quote a part of his upcoming translation of the relevant passage from al-Sha'rani, and for further help regarding al-Sharani and al-Khawwas received from Jane Clark, Julian Cook, and others at Beshara.
Posted by Bill Benzon at 06:33 AM | Permalink | Comments (0)
Monday, June 22, 2015
The Long Shadow of Nazi Indoctrination: Persistence of Anti-Semitism in Germany
by Jalees Rehman
Anti-Semitism and the holocaust are among the central themes in the modern German secondary school curriculum. During history lessons in middle school, we learned about anti-Semitism and the persecution of Jews in Europe during the middle ages and early modernity. Our history curriculum in the ninth and tenth grades focused on the virulent growth of anti-Semitism in 20th century Europe, how Hitler and the Nazi party used anti-Semitism as a means to rally support and gain power, and how the Nazi apparatus implemented the systematic genocide of millions of Jews.
In grades 11 to 13, the educational focus shifts to a discussion of the broader moral and political context of anti-Semitism and Nazism. How could the Nazis enlist the active and passive help of millions of "upstanding" citizens to participate in this devastating genocide? Were all Germans who did not actively resist the Nazis morally culpable or at least morally responsible for the Nazi horrors? Did Germans born after the Second World War inherit some degree of moral responsibility for the crimes committed by the Nazis? How can German society ever redeem itself after being party to the atrocities of the Nazis? Anti-Semitism and Nazism were also important topics in our German literature and art classes because the Nazis persecuted and murdered German Jewish intellectuals and artists, and because the shame and guilt experienced by Germans after 1945 featured so prominently in German art and literature.
One purpose of extensively educating Germany school-children about  this dark and shameful period of German history is the hope that if they are ever faced with the reemergence of prejudice directed against Jews or any other ethnic or religious group, they will have the courage to stand up for those who are being persecuted and make the right moral choices. As such, it is part of the broader Vergangenheitsbewältigung (wrestling with one's past) in post-war German society which takes place not only in schools but in various public venues. The good news, according to recent research published in the Proceedings of the National Academy of Sciences by Nico Voigtländer and Hans-Joachim Voth, is that Germans who attended school after the Second World War have shown a steady decline in anti-Semitism. The bad news: Vergangenheitsbewältigung is a bigger challenge for Germans who attended school under the Nazis because a significant proportion of them continue to exhibit high levels of anti-Semitic attitudes more than half a century after the defeat of Nazi Germany.
Voigtländer and Voth examined the results of the large General Social Survey for Germany (ALLBUS) in which several thousand Germans were asked about their values and beliefs. The survey took place in 1996 and 2006, and the researchers combined the results of both surveys with a total of 5,300 participants from 264 German towns and cities. The researchers were specifically interested in anti-Semitic attitudes and focused on three survey questions specifically related to anti-Semitism. Survey participants were asked to respond on a scale of 1 to 7 and indicate whether they thought Jews had too much influence in the world, whether Jews were responsible for their own persecution and whether Jews should have equal rights. The researchers categorized participants as "committed anti-Semites" if they revealed anti-Semitic attitudes to all three questions. The overall rate of committed anti-Semites was 4% in Germany but there was significant variation depending on the geographical region and the age of the participants.
Germans born in the 1970s and 1980s had only 2%-3% committed anti-Semites whereas the rate was nearly double for Germans born in the 1920s (6%). However, the researchers noted one exception: Germans born in the 1930s. Those citizens had the highest fraction of anti-Semites: 10%. The surveys were conducted in 1996 and 2006 when the participants born in in the 1930s were 60-75 years old. In other words, one out of ten Germans of that generation did not think that Jews deserved equal rights!
The researchers attributed this to the fact that people born in the 1930s were exposed to the full force of systematic Nazi indoctrination with anti-Semitic views which started as early as in elementary school and also took place during extracurricular activities such as the Hitler Youth programs. The Nazis came to power in 1933 and immediately began implementing a whole-scale propaganda program in all schools. A child born in 1932, for example, would have attended elementary school and middle school as well as Hitler Youth programs from age six onwards till the end of the war in 1945 and become inculcated with anti-Semitic propaganda.
The researchers also found that the large geographic variation in anti-Semitic prejudices today was in part due to the pre-Nazi history of anti-Semitism in any given town. The Nazis were not the only and not the first openly anti-Semitic political movement in Germany. There were German political parties with primarily anti-Jewish agendas which ran for election in the late 19th century and early 20th century. Voigtländer and Voth analyzed the votes that these anti-Semitic parties received more than a century ago, from 1890 to 1912. Towns and cities with the highest support for anti-Semitic parties in this pre-Nazi era are also the ones with the highest levels of anti-Semitic prejudice today. When children were exposed to anti-Semitic indoctrination in schools under the Nazis, the success of these hateful messages depended on how "fertile" the ground was. If the children were growing up in towns and cities where family members or public figures had supported anti-Jewish agenda during prior decades then there was a much greater likelihood that the children would internalize the Nazi propaganda. The researchers cite the memoir of the former Hitler Youth member Alfons Heck:
"We who were born into Nazism never had a chance unless our parents were brave enough to resist the tide and transmit their opposition to their children. There were few of those."
                                    - Alfons Heck in "The Burden of Hitler's Legacy"
The researchers then address the puzzling low levels of anti-Semitic prejudices among Germans born in the 1920s. If the theory of the researcher were correct that anti-Semitic prejudices persist today because Nazi school indoctrination then why aren't Germans born in the 1920s more anti-Semitic? A child born in 1925 would have been exposed to Nazi propaganda throughout secondary school. Oddly enough, women born in the 1920s did show high levels of anti-Semitism when surveyed in 1996 and 2006 but men did not. Voigtländer and Voth solve this mystery by reviewing wartime fatality rates. The most zealous male Nazi supporters with strong anti-Semitic prejudices were more likely to volunteer for the Waffen-SS, the military wing of the Nazi party. Some SS divisions had an average age of 18 and these SS-divisions had some of the highest fatality rates. This means that German men born in the 1920s weren't somehow immune to Nazi propaganda. Instead, most of them perished because they bought into it and this is why we now see lower levels of anti-Semitism than expected in Germans born during that decade.
A major limitation of this study is its correlational nature and the lack of data on individual exposure to Nazism. The researchers base their conclusions on birth years and historical votes for anti-Semitic parties of towns but did not track how much individuals were exposed to anti-Semitic propaganda in their schools or their families. Such a correlational study cannot establish a cause-effect relationship between propaganda and the persistence of prejudice today. One factor not considered by the researchers, for example, is that Germans born in the 1930s are also among those who grew up as children in post-war Germany, often under conditions of extreme poverty and even starvation.
Even without being able to establish a clear cause-effect relationship, the findings of the study raise important questions about the long-term effects of racial propaganda. It appears that a decade of indoctrination may give rise to a lifetime of hatred. Our world continues to be plagued by prejudice against fellow humans based on their race or ethnicity, religion, political views, gender or sexual orientation. Children today are not subject to the systematic indoctrination implemented by the Nazis but they are probably still exposed to more subtle forms of prejudice and we do not know much about its long-term effects. We need to recognize the important role of public education in shaping the moral character of individuals and ensure that our schools help our children become critical thinkers with intact moral reasoning, citizens who can resist indoctrination and prejudice.
Reference:
Voigtländer N and Voth HJ. "Nazi indoctrination and anti-Semitic beliefs in Germany" Proceedings of the National Academy of Sciences (2015), doi: 10.1073/pnas.1414822112
Posted by Jalees Rehman at 12:50 AM | Permalink | Comments (0)
Artificially Flavored Intelligence
"I see your infinite form in every direction, 
with countless arms, stomachs, faces, and eyes." 
~ Bhagavad-Gītā 11 16 
About ten days ago, someone posted on an image on Reddit, a sprawling site that is the Internet's version of a clown car that's just crashed into a junk shop. The image, appropriately uploaded to the 'Creepy' corner of the website, is kind of hard to describe, so, assuming that you are not at the moment on any strong psychotropic substances, or are not experiencing a flashback, please have a good, long look before reading on.
What the hell is that thing? Our sensemaking gear immediately kicks into overdrive. If Cthulhu had had a pet slug, this might be what it looked like. But as you look deeper into the picture, all sorts of other things begin to emerge. In the lower left-hand corner there are buildings and people, and people sitting on buildings which might themselves be on wheels. The bottom center of the picture seems to be occupied by some sort of a lurid, lime-colored fish. In the upper right-hand corner, half-formed faces peer out of chalices. The background wallpaper evokes an unholy copulation of brain coral and astrakhan fur. And still there are more faces, or at least eyes. There are indeed more eyes than an Alex Grey painting, and they hew to none of the neat symmetries that make for a safe world. In fact, the deeper you go into the picture, the less perspective seems to matter, as solid surfaces dissolve into further cascades of phantasmagoria. The same effect applies to the principal thing, which has not just an indeterminate number of eyes, ears or noses, but even heads.
The title of the thread wasn't very helpful, either: "This image was generated by a computer on its own (from a friend working on AI)". For a few days, that was all anyone knew, but it was enough to incite another minor-scale freakout about the nature and impending arrival of Our Computer Overlords. Just as we are helpless to not over-interpret the initial picture, so we are all too willing to titillate ourselves with alarmist speculations concerning its provenance. This was presented as a glimpse into the psychedelic abyss of artificial intelligence; an unspeakable, inscrutable intellect briefly showed us its cards, and it was disquieting, to put it mildly. Is that what AI thinks life looks like? Or stated even more anxiously, is that what AI thinks life should look like?
*
Alas, our giddy Lovecraftian fantasies weren't allowed to run amok for more than a few days, since the boffins at Google tipped their hand with a blog post describing what was going on. The image, along with many others, were the result of a few engineers playing around with neural networks, and seeing how far they could push them. In this case, a neural network is 'trained' to recognize something when it is fed thousands of instances of that thing. So if the engineers want to train a neural network to recognize the image of a dog, they will keep feeding it images of the same, until it acquires the ability to identify dogs in pictures it hasn't seen before. For the purposes of this essay, I'll just leave it at that, but here is a good explanation of how neural networks 'learn'.
The networks in question were trained to recognize animals, people and architecture. But things got interesting when the Google engineers took a trained neural net and fed it only one input – over and over again. Once slightly modified, the image was then re-submitted to the network. If it were possible to imagine the network having a conversation with itself, it may go something like this:
First pass: Ok, I'm pretty good at finding squirrels and dogs and fish. Does this picture have any of these things in it? Hmmm, no, although that little blob looks like it might be the eye of one of those animals. I'll make a note of that. Also that lighter bit looks like fur. Yeah. Fur.

Second pass: Hey, that blob definitely looks like an eye. I'll sharpen it up so that it's more eye-like, since that's obviously what it is. Also, that fur could look furrier.

Third pass: That eye looks like it might go with that other eye that's not that far off. That other dark bit in between might just be the nose that I'd need to make it a dog. Oh wow – it is a dog! Amazing.
The results are essentially thousands of such decisions made across dozens of layers of the network. Each layer of 'neurons' hands over its interpretation to the next layer up the hierarchy, and a final decision of what to emphasize or de-emphasize is made by the last layer. The fact that half of a squirrel's face may be interpellated within the features of the dog's face is, in the end, irrelevant.
But I also feel very wary about having written this fantasy monologue, since framing the computational process as a narrative is something that makes sense to us, but in fact isn't necessarily true. By way of comparison, the philosopher Jacques Derrida was insanely careful about stating what he could claim in any given act of writing, and did so while he was writing. Much to the consternation of many of his readers, this act of deconstructing the text as he was writing it was nevertheless required for him to be accurate in making his claims. Similarly, while the anthropomorphic cheat is perhaps the most direct way of illustrating how AI 'works', it is also very seductive and misleading. I offer up the above with the exhortation that there is no thinking going on. There is no goofy conversation. There is iteration, and interpretation, and ultimately but entirely tangentially, weirdness. The neural network doesn't think it's weird, however. The neural network doesn't think anything, at least not in the overly generous way in which we deploy that word.
So, echoing a deconstructionist approach, we would claim that the idea of 'thinking' is really the problem. It is a sort of absent center, where we jam in all the unexamined assumptions that we need in order to keep the system intact. Once we really ask what we mean by 'thinking' then the whole idea of intelligence, whether we are speaking of our own human one, let alone another's, becomes strange and unwhole. So if we then try to avoid the word – and therefore the idea behind the word – 'thinking' as ascribed to a computer program, then how ought we think about this? Because – sorry – we really don't have a choice but to think about it.
I believe that there are more accurate metaphors to be had, ones that rely on narrower views of our subjectivity, not the AI's. For example, there is the children's game of telephone, where a phrase is whispered from one ear to the next. Given enough iterations, what emerges is a garbled, nonsensical mangling of the original, but one that is hopefully still entertaining. But if it amuses, this is precisely because it remains within the realm of language. The last person does not recite a random string of alphanumeric characters. Rather, our drive to recognize patterns, also known as apophenia, yields something that can still be spoken. It is just weird enough, which is a fine balance indeed.
The world of sound also provides a metaphor emphasizing our tendency towards apophenia. Take a moment to listen to this clip. As the accompanying BBC article elaborates:
What did you hear? To me, it sounds obvious that a female voice is repeating "no way" to oblivion. But other listeners have variously reported window, welcome, love me, run away, no brain, rainbow, raincoat, bueno, nombre, when oh when, mango, window pane, Broadway, Reno, melting, or Rogaine. 

This illustrates the way that our expectations shape our perception…. We are expecting to hear words, and so our mind morphs the ambiguous input into something more recognisable. The power of expectation might also underlie those embarrassing situations where you mishear a mumbled comment, or even explain the spirit voices that sometimes leap out of the static on ghost hunting programmes.
Even more radical are Steve Reich's tape loop pieces, which explore the effects of when a sound gradually goes out of phase with itself. In fact, 2016 will be the 50th anniversary of "Come Out", one of the seminal explorations of this idea. While the initial phrase is easy to understand, as the gap in phase widens we struggle to maintain its legibility. Not long into the piece, the words are effectively erased, and we find ourselves swimming in waves of pure sound. Nevertheless, our mental apparatus stills seeks to make some sort of sense of it all, it's just that the patterns don't obtain for long enough in order for a specific interpretation to persist.
Of course, the list of contraptions meant to isolate and provoke our apophenic tendencies is substantial, and oftentimes touted as having therapeutic benefits. We slide into sensory deprivation tanks to gape at the universe within, and assemble mail-order DIY 'brain machines' to 'expand our brain's technical skills'. This is mostly bunk, but all are predicated on the idea that the brain will produce its own stimuli when external ones are absent, or if there is only a narrow band of stimulus available. In the end, what we experience here is not so much an epiphany, as apophany.
*
In effect, what Google's engineers have fabricated is an apophenic doomsday machine. It does one thing – search for patterns in the ways in which it knows how – and it does those things very, very well. A neural network trained to identify animals will not suddenly begin to find architectural features in a given input image. It will, if given the picture of a building façade, find all sorts of animals that, in its judgment, already lurk there. The networks are even capable of teasing out the images with which they are familiar if given a completely random picture – the graphic equivalent of static. These are perhaps the most compelling images of all. It's the equivalent of putting a neural network in an isolation tank. But is it? The slide into anthropomorphism is so effortless.
And although the Google blog post isn't clear on this, I suspect that there is also no clear point at which the network is 'finished'. An intrinsic part of thinking is knowing when to stop, whereas iteration needs some sort of condition wrapped around the loop, otherwise it will never end. You don't tell a computer to just keep adding numbers, you tell it to add only the first 100 numbers you give it. Otherwise the damned thing won't stop. The engineers ran the iterations up until a certain point, and it doesn't really matter if that point was determined by a pre-existing test condition (eg, '10,000 iterations') or a snap aesthetic judgment (eg, 'This is maximum weirdness!'). The fact is that human judgment is the wrapper around the process that creates these images. So if we consider that a fundamental feature of thinking is knowing when to stop doing so, then we find this trait lacking in this particular application of neural networks.
In addition to knowing when to stop, there is another critical aspect of thinking as we know it, and that is forgetting. In 'Funes el memorioso', Jorge Luis Borges speculated on the crippling consequences of a memory so perfect that nothing was ever lost. Among other things, the protagonist Funes can only live a life immersed in an ocean of detail, "incapable of general, platonic ideas". In order to make patterns, we have to privilege one thing over another, and dismiss vast quantities of sensory information as irrelevant, if not outright distracting or even harmful.
Interestingly enough, this relates to a theory concerning the nature of the schizophrenic mind (in a further nod to the deconstructionist tendency, I concede that the term 'schizophrenia' is not unproblematic, but allow me the assumption). The 'hyperlearning hypothesis' claims that schizophrenic symptoms can arise from a surfeit of dopamine in the brain. As a key neurotransmitter, dopamine plays a crucial role in memory formation:
When the brain is rewarded unexpectedly, dopamine surges, prompting the limbic "reward system" to take note in order to remember how to replicate the positive experience. In contrast, negative encounters deplete dopamine as a signal to avoid repeating them. This is a key learning mechanism which is also involves memory-formation and motivation. Scientists believe the brain establishes a new temporary neural network to process new stimuli. Each repetition of the same experience triggers the identical neural firing sequence along an identical neural journey, with every duplication strengthening the synaptic links among the neurons involved. Neuroscientists say, "Neurons that fire together wire together." If this occurs enough times, a secure neural network is established, as if imprinted, and the brain can reliably access the information over time.
The hyperlearning hypothesis posits that schizophrenics have too much dopamine in their brains, too much of the time. Take the process described above and multiply it by orders of magnitude. The result is a world that a schizophrenic cannot make sense of, because literally everything is important, or no one thing is less important than anything else. There is literally no end to thinking, no conditional wrapper to bring anything to a conclusion.
Unsurprisingly, the artificial neural networks discussed above are modeled on precisely this process of reinforcement, except that the dopamine is replaced by an algorithmic stand-in. In 2011, Uli Grasemann and Risto Miikkulainen did the logical next step: they took a neural network called DISCERN and cranked up its virtual dopamine.
Grasemann and Miikkulainen began by teaching a series of simple stories to DISCERN. The stories were assimilated into DISCERN's memory in much the way the human brain stores information – not as distinct units, but as statistical relationships of words, sentences, scripts and stories.

In order to model hyperlearning, Grasemann and Miikkulainen ran the system through its paces again, but with one key parameter altered. They simulated an excessive release of dopamine by increasing the system's learning rate -- essentially telling it to stop forgetting so much.

After being re-trained with the elevated learning rate, DISCERN began putting itself at the center of fantastical, delusional stories that incorporated elements from other stories it had been told to recall. In one answer, for instance, DISCERN claimed responsibility for a terrorist bombing.
Even though I find this infinitely more terrifying than a neural net's ability to create a picture of a multi-headed dog-slug-squirrel, I still contend that there is no thinking going on, as we would like to imagine it. And we would very much like to imagine it: even the article cited above has as its headline 'Scientists Afflict Computers with Schizophrenia to Better Understand the Human Brain'. It's almost as if schizophrenia is something you can pack into a syringe, virtual or otherwise, and inject it into the neural network of your choice, virtual or otherwise. (The actual peer-reviewed article is more soberly titled 'Using computational patients to evaluate illness mechanisms in schizophrenia'.) We would be much better off understanding these neural networks as tools that provide us with a snapshot of a particular and narrow process. They are no more anthropomorphic than the shapes that clouds may suggest to us on a summer's afternoon. But we seem incapable of forgetting this. If we cannot learn to restrain our relentless pattern-seeking, consider what awaits us on the other end of the spectrum: it is not coincidental that the term 'apophenia' was coined in 1958 by Klaus Conrad in a monograph on the inception of schizophrenia.
Posted by Misha Lepetic at 12:35 AM | Permalink | Comments (0)
Monday, June 01, 2015
Why Did America Kill Hundreds Of Thousands Of Iraqi Women And Children? Ask Jeb Bush
by Evert Cilliers aka Adam Ash
So Jeb Bush gets asked if he would have invaded Iraq "knowing what we know now," and he flubs his answer.
But he got asked the wrong question.
The right question to ask Jeb Bush is this:
"How dare you run for president when you should be dying of shame instead, because your brother is a war criminal?"
We seemed to have banished simple morality from all our discussions of public policy.
We call the Iraq War our "most serious foreign policy blunder" instead of what it really was: a war crime. An evil deed conceived by evil men because Saddam Hussein cut oil deals with Russian, French and other foreign oil companies, instead of with American oil companies — a snub that our two Texas oil men in charge, Bush and Cheney, could not abide. So they committed a war crime, and lied our whole country into their war crime.
Their act of evil makes the all-too-often-invoked Nazi analogy applicable to America. Bush-Cheney-Rumsfeld-Rice-Powell are the mini-Hitlers of our time, and our country, America, is the Nazi Germany of our time, because of the war crime of the Iraq War. Because of our evil, hundreds of thousands of Iraqi women and children are dead.
We are a nation steeped in evil.
We are the biggest manufacturers and sellers of arms in the world. We export evil to an evil regime like Saudi-Arabia, the country that funded 9/11 and beheads women for adultery.
We have a presidential candidate, Hillary Clinton, who took years to apologize for her vote to allow Bush and company to commit the evil of the Iraq War.
We had another female secretary of state, Madeline Albright, who was an apologist for evil on "60 Minutes" in December 1996. Read this exchange and weep:
Lesley Stahl on U.S. sanctions against Iraq: "We have heard that a half million children have died. I mean, that's more children than died in Hiroshima. And, you know, is the price worth it?"
Secretary of State Madeleine Albright: "I think this is a very hard choice, but the price — we think the price is worth it."
We have our American Psychological Association in cahoots with our government in practicing torture. American psychologists — instruments of evil.
We have a police force who goes around shooting a black 12-year-old in a park playing with a toy gun stone-dead, and another black man running away in the back: a police force with trigger-happy racist evil doers in its midst. According to a black ex-cop, 15% of our cops will abuse their authority at every opportunity, 15% won't, and the other 70% will go either way, depending on how much their department has been corroded by the 15% who abuse their authority. (Personally, I think it's crazy to give young men in their 20s a gun and the authority to use it, when their brains haven't fully developed yet. Cops should NOT be allowed to carry guns till they're 30.)
We put a woman of conscience in jail for 30 years because she revealed to us the evil that our military wreaked in Iraq. We've done evil unto Chelsea Manning, when all she did was expose our evil.
We have an ex-president. Bill Clinton, who did nothing about a holocaust happening in Rwanda — a man who allowed monstrous evil to happen on his watch.
We experience a gunman's mass-killing of little children in Sandy Hook, and do nothing about gun control, because our politicians fear an evil organization, the NRA.
We believe it's OK to make a profit out of people getting sick. Our entire health insurance industry is an industry of evil.
We have a political party, the Republican Party, who is the face of pure evil. Because they hate our black president and his signature achievement, Obamacare, so much, many Republican governors refuse to expand Medicaid to poor people in their states (which will cost their states nothing), and so cause the unnecessary deaths of 17.000 Americans a year. The Republicans: a party who would kill their own people out of hate for our president. A party of stunning evil.
We have a teenage Pakistani girl, Malala, telling our president to stop his drone killings, but our president won't listen, because he likes his little evil habit of drone killings too much, and doesn't care that his drones kill more innocent folks than actual evil folks.
Verily, America is the exceptional nation. We Americans behave like the scum of the earth, and we don't even know it, let alone acknowledge it.
So let's take a look at our biggest war crime since the Vietnam War (which plunged Cambodia into a holocaust):
The Iraq War.
Why did we commit this deed of utter evil? Why did we kill innocent Iraqi women and children by the hundreds of thousands?
There are seven reasons why we invaded Iraq. Four of the reasons were real, and they were hidden from the American people. The remaining three were fake ones Bush and Co. used to bamboozle us — or as the pundits say, "to mislead us into war."
1. THE REAL CHENEY REASON: OIL
As CEO of Halliburton, Cheney shared the mindset of Texas oil barons. For them, Iraq was a mouth-watering treasure ripe for pillage.
In Cheney's Halliburton days, Iraq was producing almost three million barrels a day. However, there was potential for much more. Within 20 years, its oil fields could, if fully exploited, reach Saudi levels (full-steam, that's 11 million barrels a day).
So there was Iraq, "floating on a sea of oil" — this rich, plump, juicy plum.
But:
Iraq was socialist. The state owned the oil. And the state was ruled by a two-bit dictator. He had to go: so let's invade Iraq and secure its oil fields for our oil companies.
Not that there's anything inherently evil about invading a country for its oil, especially if the invasion can be said to be some sort of liberation. It might be bad manners, but it's a good reason. Oil is oil. We use it, so maybe it ought to be ours to start with. You can do what you want with your country, as long as we get to pump out your oil. The only problem with this good reason: It doesn't sound all that good. Too damn mercenary. A scary, fake reason was needed to cover up the real reason.
2. THE FAKE CHENEY REASON: WMD
Paul Wolfowitz famously called WMD the "bureaucratic" reason for the war. In other words, not the real reason.
The question is, did Cheney himself believe his hype?
Let's consider the known facts. Cheney was looking for a reason to sell his oil war. He was bugging the CIA to come up with evidence that Saddam had to be taken out. He was grabbing on to the slightest hint, the merest rumor — on to any scrap of information, any data, any source, no matter how compromised or dubious. "Curveball," by all accounts an alcoholic, "crazy, congenital liar," was the source for Saddam's biological weapons, but the mobile labs turned out to be trucks that made helium for weather balloons.
Why would Cheney believe any of this crap when he had his good reason already – oil — and didn't need WMD to be a good reason, as long as it was enough of a reason to sell the country?
So he started the war before the UN could finish its investigation. And to stop any truth-telling, he went so far as to commit treason by leaking the identity of a whistleblower and former ambassador Joseph Wilson's wife, who happened to be a covert CIA agent.
Cheney and Chalabi, his Iraqi source who wanted a war so he could take over Saddam's job, fed their WMD "facts" to journalist Judy Miller, who dutifully wrote them up for publication in The New York Times.
The next day, if anyone asked Cheney about WMD – say, another reporter, or Tim Russert on TV — Cheney would quote the Times as a reliable source that reported that Saddam had WMD.
Slick. They even conned poor Colin Powell into trying to sell their story to the UN.
Cheney had a whole task force devoted to selling the war to the public: the White House Iraq Group, or WHIG, which met weekly in the White House Situation Room. What a crew: Andrew Card, Karl Rove, Scooter Libby, Condi Rice, Karen Hughes, and Mary Matalin – bare-faced liars who'd bullshit their own grandmothers insisting that they were virgins while fresh sperm was running down the insides of their guilty thighs.
When it was revealed that there were no WMD, Cheney and his conspiracy neatly sidestepped all responsibility and pointed at the CIA — acting like they'd been sheepishly fooled, and shaking their heads sorrowfully over the CIA's "faulty intelligence."
The New York Times duly reported this "fact," too. Having helped the warmakers to sell the war, our proud newspaper of record then helped these same instigators escape responsibility by blaming everything on the CIA. 
A huge hew and cry was instigated over the CIA's "incompetence." George Tenet dutifully fell on his sword and was rewarded for his loyalty with a Medal of Freedom by the president himself.
"We were all wrong," they chorused. No, they weren't all wrong. 
There were the bullshitters and the bullshitten. The bullshitters knew, and the bullshitten didn't. The whole hype was neatly flagged by the president himself when he made a funny film for reporters of him looking for WMD under the furniture at the White House and not finding a thing. Only a man who didn't believe any of it in the first place could make jokes about it.
Wink-wink, nod-nod: See me make fun of my own bullshit.
3. THE REAL BUSH REASON: VINDICATE HIS FAMILY'S NAME
Bush, also an oil man, subscribed to Cheney's oil reason – hadn't Texas oil companies given him $50 million to run for president? But he had his own reasons for wanting a war with Iraq before he even became governor of Texas.
For George W. Bush, son of George H.W. Bush, this was personal.
His dad had made war on Saddam. His dad did not like Saddam. The feeling was mutual. Saddam had tried to kill his dad. Saddam was a bad guy. A boogieman.
His dad had expected one of two things to happen after the Gulf War: that a Shiite uprising would topple Saddam, or that the Iraqi officer corps would remove Saddam for screwing up by exposing them to a war with America (the way the elite steps in and removes anyone who fails them).
But Saddam survived. The bastard was alive and well and taunting America. His survival was a personal blow to the Bush family prestige. Bush wanted to vindicate his family and "take out Saddam." The defier of America and the Bush family had to go.
4. THE FAKE BUSH REASON: 9/11
The Sept. 11, 2001, attacks gave Bush a good fake reason to invade Iraq. He let it be known that Saddam was connected to 9/11, and cloaked the Iraq War in the mantle of a pre-emptive war on terror.
Former US government official and counterterrorism expert Richard Clarke revealed that Bush had asked him to find out if Saddam had anything to do with 9/11 right after it happened — even when Clarke told him there was no connection. (Actually, Saudis were behind it, but Bush allowed the Saudi royals — two-generational friends of the Bush family – to refuse the FBI access to any suspects in their country.)
Bush only had to hint at a connection between 9/11 and boogieman Saddam, and the rest of the country ran with it. A despairing American public wanted to believe it, so they did. Even after Bush himself admitted that there was no connection, more than 40% of the country still believed there was one.
5. THE REAL KARL ROVE REASON: RE-ELECTION
When Karl Rove watched Margaret Thatcher fight a teeny war in the Falklands in 1982, he noticed that her popularity soared because of it. A war can make you popular. Rove, now White House Senior Adviser, knew the best way to assure his boss's re-election was to make Bush a wartime president. The country always rallies behind a president at war.. A second term would give Rove the opportunity to push his far-right agenda through, starting with the destruction of Social Security.
6. THE REAL WOLFOWITZ REASON: U.S. EMPIRE
The other good but covert reason (like oil) was the neocon reason: to establish a US empire after we won the Cold War, when Russia couldn't check our imperial ambitions anymore. The neocons even had a cute name for our empire: the Pax Americana.
In 1992, then-Secretary of Defense Dick Cheney had a strategy report drafted for the Department of Defense, written by Paul Wolfowitz, then Under-Secretary of Defense for Policy.
In it, the US government was urged, as the world's sole remaining superpower, to move aggressively and militarily around the globe. The report called for pre-emptive attacks and ad hoc coalitions, but said that the US should be ready to act alone when "collective action cannot be orchestrated."
The central strategy was to "establish and protect a new order" that accounts "sufficiently for the interests of the advanced industrial nations to discourage them from challenging our leadership," while at the same time maintaining a military dominance capable of "deterring potential competitors from even aspiring to a larger regional or global role."
An imperial posture. Hubris of the highest order. The doctrine of a python fixing to hypnotize a helpless rat.
Wolfowitz outlined plans for military intervention in Iraq as an action necessary to assure "access to vital raw material, primarily Persian Gulf oil" and to prevent the proliferation of weapons of mass destruction and threats from terrorism.
In 1997, the Project for a New American Century (PNAC) was founded to press for this new strategy –- and for a war with Iraq. (The PNAC's members were Cheney, Rumsfeld, Wolfowitz, Richard Perle, Condi Rice, John Bolton, Richard Armitage, Elliot Abrams, Douglas Feith, James Woolsey, Scooter Libby and Zalmay Kahlilzad — now US Ambassador in Iraq.)
The PNAC urged:
a) a policy of "preemptive" war — i.e., whenever the US thinks a country may be amassing too much power or could provide some sort of competition in the "benevolent hegemony" region, it can be attacked, without provocation.
b) nuclear weapons would no longer be considered defensive, but could be used offensively in support of political/economic ends; so-called "mini-nukes" could be employed in these regional wars.
c) international treaties and opinion will be ignored whenever they are not seen to serve U.S. imperial goals.
d) The new policies "will require bases and stations within and beyond Western Europe and Northeast Asia."
In September 2000, with Cheney now VP, the Project released its grand plan for the future in a report titled "Rebuilding America's Defenses: Strategy, Forces, and Resources for a New Century."
It reads like a clear prescription for empire.
The report begins with the premise that "The United States is the world's only superpower, combining preeminent military power, global technological leadership, and the world's largest economy ... America's grand strategy should aim to preserve and extend this advantageous position as far into the future as possible."
The report recommends new missions for the US armed forces, including a dominant nuclear capability with a new generation of nuclear weapons, sufficient combat forces to fight and win multiple major wars, and forces for "constabulary duties" around the world with American rather than UN leadership.
Hey, we've got to rule the world, y'all. As owners of the biggest military dick, we've got to wave it over the world's heads for all to see and fellate.
The report states that "the presence of American forces in critical regions around the world is the visible expression of the extent of America's status as a superpower" and proposes "a network of 'deployment bases' or 'forward operating bases' to increase the reach of current and future forces."
(Currently the US has over 800 military bases and deployments in different countries around the world, with the most recent major increase being in the Caspian Sea/Afghanistan/Middle East areas. Call it a Pax Americana if you want, but the real name for this is empire. Or evil empire.)
As for the Persian Gulf, the report says "the United States has for decades sought to play a more permanent role in Gulf regional security. While the unresolved conflict with Iraq provides the immediate justification, the need for a substantial American force presence in the Gulf transcends the issue of the regime of Saddam Hussein … Over the long term, Iran may well prove as large a threat to U.S. interests in the Gulf as Iraq has."
Making no secret of its imperial posture, the report baldly remarks that "the failure to prepare for tomorrow's challenges will ensure that the current Pax Americana comes to an early end."
To further its ambition for a US empire, the PNAC channeled millions of taxpayer dollars to a Saddam opposition group called the Iraqi National Congress, which was formed by Iraq's self-styled leader-in-waiting Ahmed Chalabi. (The Project overlooked the fact that Jordan sentenced Chalabi in absentia to 22 years in prison on 31 counts of bank fraud). Chalabi's INC had been gaining support for its cause by promising oil contracts to anyone who helped put them on top in Iraq.
The Cheney oil conspiracy couldn't have wished for a better partner. The PNAC reckoned a Chalabi-led American protectorate in Iraq was needed to: 
a) acquire control of the oil heads to fund the entire enterprise.
b) fire a warning shot across the bows of every leader in the Middle East.
c) establish a military staging area for the eventual invasion and overthrow of several Middle Eastern regimes, even those who were US allies.
In the September 2002 issue of his journal, Commentary, editor and fellow neocon Norman Podhoretz writes that the regimes "that richly deserve to be overthrown and replaced, are not confined to the three singled-out members of the axis of evil. At a minimum, the axis should extend to Syria and Lebanon and Libya, as well as 'friends' of America like the Saudi royal family and Egypt's Hosni Mubarak, along with the Palestinian Authority, whether headed by Arafat or one of his henchmen." This, he says, is all about "the long-overdue internal reform and modernization of Islam."
So this was the theory of empire in the Middle East. 
The hard plan was to get a US company, Brown & Root, in there to build permanent American military bases.
Cheney's Halliburton and Brown & Root have worked cheek-by-jowl with governments in Algeria, Angola, Bosnia, Burma, Croatia, Haiti, Nigeria, Rwanda, and Somalia during terrible times for these countries. Many environmental and human rights groups say that Cheney, Halliburton and Brown & Root were central to these terrible times. Brown & Root was contracted by the Defense Department to build cells for detainees in Guantanamo Bay for $300 million (sounds like one more overcharge, doesn't it?). Another company with a vested interest in both a war on Iraq and massively increased defense spending is the Carlyle Group. Former President George H. W. Bush was himself employed by Carlyle as a senior advisor, as was long-time Bush family advisor James Baker III.
7. THE FAKE WOLFOWITZ REASON: FREEDOM FOR IRAQ
On May 7, 2005, Bush heralded a remarkable change in his Iraq policy in a speech in Russia of all places:
"We will not repeat the mistakes of other generations appeasing or excusing tyranny, and sacrificing freedom in the vain pursuit of stability. We have learned our lesson; no one's liberty is expendable. In the long run, our security and true stability depend on the freedom of others. And so, with confidence and resolve, we will stand for freedom across the broader Middle-East."
This was a remarkable rhetorical about-face. Suddenly Bush was saying that instead of boning the Middle-East with a blood-hard military dick, he was going to zip up America's pants. Why this 180-degree turn?
Let's go back to what happened after the administration rigged a brilliant photo-op by staging the "spontaneous" pulling down of the Saddam statue and declared "mission accomplished" with Bush in a pilot outfit, his testicles deftly strapped to show a bulging package.
At first the Cheney conspiracy moved quickly to impose its neocon vision of empire on Iraq (even though, to its great surprise, our troops weren't welcomed with flowers as liberators, as Chalabi had promised). When the first viceroy, General Garner, a great friend of the Kurds, wanted to have elections, they pulled him out pronto, like an unwanted pig from their ripe little pasture. They sent in Paul Bremer instead with a list of instructions. He worked on establishing voting caucuses in various areas, with the voting taking place in a controlled manner over a number of months – a rather obvious attempt to rig elections in favor of US-paid cronies. Even after a smokescreen of tasking the UN to pick an Iraq leader, the US still foisted their own stooge on everyone, Dr. Ayad Alawi, who happened to be a former CIA-controlled Iraqi agent.
Bremer also decreed an entirely new economy. Corporate taxes were capped at 15%. Anyone could buy a business in Iraq and repatriate their profits. The stage was set for Texas to take over Iraq's oil fields. Bremer's decrees guaranteed the perfect Republican business-friendly state. The people would not necessarily be free, but the business people sure would.
In the event, these economic decrees turned out to be mere wishes on paper for empire. Because most disastrously, Bremer enacted two real-world decrees:
a) Urged on by Chalabi, he fired all the Sunni Baathists in government – the entire bureaucratic leadership who were actually running the country. In one instant, he created the insurgency, and gave them their leaders.
b) He fired the army too, and created the foot soldiers of the insurgency, as well as providing its weapons.
With these two acts of epic psychopathology, Bremer destroyed all security in Iraq. More: he nuked the entire fabric of a working Iraqi society, and ensured a rebellion (a mini-civil war between Shiites and Sunnis, with the Kurds ready to hive off into their own state). It ended up in the creation of ISIS by former fired Baathist generals, who today are set to take over Syria and Iraq.
It's got to be the most ham-handed, thoughtless act of modern history. It would have been better for Iraq if Bremer had covered its entire landmass in a six-inch coat of hillbilly diarrhea imported from Kentucky.
But then reality stepped in big-time to slap all US imperial pretensions back into the dark bunghole they'd steamed from. The leading Iraqi cleric, a doddering old codger from Iran, the Grand Ayatollah Ali al-Sistani, got pissed at America for trying to rig elections. He demanded a same-day general election by all Iraqi citizens. He called out his followers, the 60% Shiite majority who'd been oppressed by Saddam, and they marched in thunderous protest against America's gerrymandering.
Abruptly, power switched — from the occupiers to the occupied. The Shiite majority flexed its muscles; the imperial Cheney oil conspiracy was forced to blink.
8. UNFORESEEN: THE LAW OF UNINTENDED CONSEQUENCES
''Wars generate their own momentum and follow the law of unintended consequences," Robert McNamara, Secretary of Defense under Presidents Kennedy and Johnson, once wrote.
Damn right. With al-Sistani and his Shiite majority calling foul, Chalabi was no longer an option (especially since he'd been unmasked as being an agent for Iran all along). Establishing military bases became more difficult. Most frustrating of all, divvying up Iraq's oil riches for Texas became less likely.
The administration was stumped; it couldn't go against 60% of the occupied. General elections were announced. In the election, they managed to rig a goodly chunk of votes for their stooge Alawi, but not enough to save his ass. A rigid Shiite won. Al-Sistani had single-handedly saved his nation from a US puppet government.
The real reasons for the war – oil and empire — were marching right out the door, leaving their holders bereft, and one of the fake reasons walked in and said, hey, I'm the only reason left for you to be in Iraq. So now freedom for Iraq turned out to be why we were in Iraq. This was the last thing the Cheney conspiracy had in mind.
Ironically, the fake reason of freedom killed the real reasons. Ironically, the folks who never wanted nation-building, who never prepared for it, suddenly found themselves doing it. 
Needed: a new rhetoric to put an engaging face on this humongous, unforeseen f-up. Hence, Bush's speech. We're getting shat on, but we're smiling about it, all upbeat and bravado-positive, trying to ignore the Shiite crap in our teeth.
America went from the "paranoid style in American politics" during the Cold War to the post-9/11 swagger of the Bush "unilateral" style to what may now be called the "helpless giant" style. Instead of dominating the world, we're helping it to defy us. 
Talk about the chuckling irony of history. We thought we were going to bone the planet, but now we're the ones being boned big-time — with Iraq as the world's most uncomfortable dick shoved right up our asses. Instead of guaranteeing our empire, the Cheney conspiracy has guaranteed its downfall. In the end, absolute power has turned out to be absolutely powerless.
For the ancient Greeks, hubris unerringly invited tragedy. But our hubris cannot even console itself with the dignity of tragedy.
We've ended up with something merely pathetic. Blame the nature of our hubris, which is not high-born, but sprouts instead from the shallow soil of our lust for oil and from the pitiful vainglory of us masturbating the biggest military phallus on earth. No nobility there. Only things grubby and mean. 
Meanwhile our warrior kids, whose mothers live among us, got their faces blown off by explosive devices over there. For no noble cause at all. For the vanity of oil and empire. They died in vain, sacrificed by Bush-Cheney for absolutely nothing. Tragically, we lack the moral dimension one needs for true tragedy. We lack the heroism we demand of our troops. We're a nation of moral dwarves, starting with war criminals Bush, Cheney et al.
And now a brother of a war criminal will be running for president. And neither he, nor we, will raise an eyebrow in protest against this outcome of evil.
Cry, my beloved country. You were duped into war. You let down your sons and daughters. The stink of your grubby reasons will follow you for decades to come. Would that there was some miracle detergent to wash your hands clean. But there isn't. There is only the smell of blood crying out to you from countless graves -- thousands of our soldiers, and hundreds of thousands of innocent Iraqi women and children.
Posted by Evert Cilliers at 12:30 AM | Permalink | Comments (0)
Monday, May 25, 2015
The "Invisible Web" Undermines Health Information Privacy
by Jalees Rehman
"The goal of privacy is not to protect some stable self from erosion but to create boundaries where this self can emerge, mutate, and stabilize. What matters here is the framework— or the procedure— rather than the outcome or the substance. Limits and constraints, in other words, can be productive— even if the entire conceit of "the Internet" suggests otherwise.
         Evgeny Morozov in "To Save Everything, Click Here: The Folly of Technological Solutionism"
We cherish privacy in health matters because our health has such a profound impact on how we interact with other humans. If you are diagnosed with an illness, it should be your right to decide when and with whom you share this piece of information. Perhaps you want to hold off on telling your loved ones because you are worried about how it might affect them. Maybe you do not want your employer to know about your diagnosis because it could get you fired. And if your bank finds out, they could deny you a mortgage loan. These and many other reasons have resulted in laws and regulations that protect our personal health information. Family members, employers and insurances have no access to your health data unless you specifically authorize it. Even healthcare providers from two different medical institutions cannot share your medical information unless they can document your consent.
The recent study "Privacy Implications of Health Information Seeking on the Web" conducted by Tim Libert at the Annenberg School for Communication (University of Pennsylvania) shows that we have a for more nonchalant attitude regarding health privacy when it comes to personal health information on the internet. Libert analyzed 80,142 health-related webpages that users might come across while performing online searches for common diseases. For example, if a user uses Google to search for information on HIV, the Center for Disease Control and Prevention (CDC) webpage on HIV/AIDS (http://www.cdc.gov/hiv/) is one of the top hits and users will likely click on it. The information provided by the CDC will likely provide solid advice based on scientific results but Libert was more interested in investigating whether visits to the CDC website were being tracked. He found that by visiting the CDC website, information of the visit is relayed to third-party corporate entities such as Google, Facebook and Twitter. The webpage contains "Share" or "Like" buttons which is why the URL of the visited webpage (which contains the word "HIV") is passed on to them – even if the user does not explicitly click on the buttons.
Libert found that 91% of health-related pages relay the URL to third parties, often unbeknownst to the user, and in 70% of the cases, the URL contains sensitive information such as "HIV" or "cancer" which is sufficient to tip off these third parties that you have been searching for information related to a specific disease. Most users probably do not know that they are being tracked which is why Libert refers to this form of tracking as the "Invisible Web" which can only be unveiled when analyzing the hidden http requests between the servers. Here are some of the most common (invisible) partners which participate in the third-party exchanges:
Entity                                      Percent of health-related pages
Google                                                78
Facebook                                            31
Twitter                                               18
Amazon                                              16
Experian                                             5
What do the third parties do with your data? We do not really know because the laws and regulations are rather fuzzy here. We do know that Google, Facebook and Twitter primarily make money by advertising so they could potentially use your info and customize the ads you see. Just because you visited a page on breast cancer does not mean that the "Invisible Web" knows your name and address but they do know that you have some interest in breast cancer. It would make financial sense to send breast cancer related ads your way: books about breast cancer, new herbal miracle cures for cancer or even ads by pharmaceutical companies. It would be illegal for your physician to pass on your diagnosis or inquiry about breast cancer to an advertiser without your consent but when it comes to the "Invisible Web" there is a continuous chatter going on in the background about your health interests without your knowledge.
Some users won't mind receiving targeted ads. "If I am interested in web pages related to breast cancer, I could benefit from a few book suggestions by Amazon," you might say. But we do not know what else the information is being used for. The appearance of the data broker Experian on the third-party request list should serve as a red flag. Experian's main source of revenue is not advertising but amassing personal data for reports such as credit reports which are then sold to clients. If Experian knows that you are checking out breast cancer pages then you should not be surprised if this information will be stored in some personal data file about you.
How do we contain this sharing of personal health information? One obvious approach is to demand accountability from the third parties regarding the fate of your browsing history. We need laws that regulate how information can be used, whether it can be passed on to advertisers or data brokers and how long the information is stored.
Here is the Privacy Policy Summary for WebMD, a commonly visited health information portal:
   We may use information we collect about you to:

 ·         Administer your account;

·         Provide you with access to particular tools and services;

·         Respond to your inquiries and send you administrative communications;

·         Obtain your feedback on our sites and our offerings;

·         Statistically analyze user behavior and activity;

·         Provide you and people with similar demographic characteristics and interests with more relevant content and advertisements;

·         Conduct research and measurement activities;

·         Send you personalized emails or secure electronic messages pertaining to your health interests, including news, announcements, reminders and opportunities from WebMD; or

·         Send you relevant offers and informational materials on behalf of our sponsors pertaining to your health interests.
Users are provided with instructions for how they can opt out of the tracking and receiving information from the (undisclosed) sponsors but it is unlikely that the majority of users read the privacy policy pages of the various health-related websites. It is even less likely that users will go through the cumbersome process of requesting that all their information be kept private and not passed on to corporate sponsors.
Perhaps one of the most effective solutions would be to make the "Invisible Web" more visible. If health-related pages were mandated to disclose all third-party requests in real-time such as pop-ups ("Information about your visit to this page is now being sent to Amazon") and ask for consent in each case, users would be far more aware of the threat to personal privacy posed by health-related pages. Such awareness of health privacy and potential threats to privacy are routinely addressed in the real world and there is no reason why this awareness should not be extended to online information.
Reference:
Libert, Tim. "Privacy implications of health information seeking on the Web" Communications of the ACM, Vol. 58 No. 3, Pages 68-77, March 2015, doi: 10.1145/2658983 (PDF)
Posted by Jalees Rehman at 12:05 AM | Permalink | Comments (0)
Monday, April 27, 2015
Freedom as Floating or Falling
by Claire Chambers
Nine days after 9/11, on 20 September 2001, President George W. Bush responded to the World Trade Centre attacks by addressing a joint session of Congress. He lamented that in the space of a 'single day' the country had been changed irrevocably, its people 'awakened to danger and called to defend freedom'. Out of the painful deaths of almost 3000 people germinates anger and a drive for retribution. The attackers, whom Bush terms 'enemies of freedom', are apparently motivated by envy as well as hatred:
They hate what they see right here in this chamber: a democratically elected government. Their leaders are self-appointed. They hate our freedoms: our freedom of religion, our freedom of speech, our freedom to vote and assemble and disagree with each other.
In this passage alone, there are four instances of 'freedom', and in the approximately 3,000-word-long speech from which it is taken, 'freedom' is invoked 13 times.
Given that the speech was a major statement of Bush's intent following the wound of 9/11 and that the
US government uses the name 'Operation Enduring Freedom' to describe its War on Terrorism, it is clear that freedom is a crucial concept to the US and its allies. This is unsurprising, since the Statue of Liberty on Liberty Island off the coast of New York City has long served as a symbol of freedom and the vaunted American myth of social mobility. But what does freedom consist of and is it a universal value? In other words, does everyone – men and women, and people from different classes, races, or religious backgrounds – experience it in the same way?
In 2014, Bangladeshi-origin writer Zia Haider Rahman published his fascinating and very male debut
novel In the Light of What We Know. The book deals in part with 9/11 and its aftermath. One of Rahman's two main protagonists, Zafar, works in Afghanistan soon after the outbreak of war in 2001. He avers that the American occupiers 'justify their invasion of Afghanistan with platitudes about freedom and liberating the Afghani people'. Having studied law and worked for a US bank, Zafar is in some ways part of the American 'relief effort'. And yet he is simultaneously not part of it, due to his Bangladeshi background and brown skin. Because of this, coupled with his working-class origins, he sees through the rhetoric of freedom as platitudinous.
Later, Rahman's Zafar describes a raucous, sexually charged UN bar in Kabul, concluding, 'It was a scene
of horror. This is the freedom for which war is waged'. Here he unpicks what the Americans mean by freedom. It bathetically involves a person being free to drink alcohol and explore his or her sexuality – whether within or outside marriage is not usually seen as important. To the occupiers, freedom is about individual choice in the free market. This means little to the majority of Afghans. As Zafar points out, the efflorescence of new drinking establishments under the occupation is popular with the local elite class, but 'the poor are disgusted'.
Out of freedom's sister word liberty comes the verb 'liberate', another word for saving. This idea of
liberation and saving brings us to Lila Abu-Lughod's book Do Muslim Women Need Saving? (2013). The anthropologist moves ideas about freedom into the realms of race, class, and gender. Herself a feminist with heritage partly in the global south, Abu-Lughod suggest that Western feminists see themselves as 'saving' their benighted Muslim sisters.
Abu-Lughod also scrutinizes the repercussions from one notion of freedom being extolled above all other values. She questions whether women's clothing can symbolize freedom or unfreedom, and whether forces that put limits on every individual's free will mean that, as Wendy Brown puts it, 'choice … is an impoverished account of freedom'. Abu-Lughod seems to suggest that the binary opposition of free and unfree is at the heart of twenty-first-century versions of Orientalism. She argues that American feminism is deceived by the 'powerful national ideology' of freedom and fails to recognize the unequal power relations that underpin this ideology.
Rather than accepting the premise that Western freedom contrasts with imprisonment by Islam, Abu-
Lughod shows that believing Muslims have their own ideas about and goals for liberation. The Islamic scholar Abdal Hakim Murad, also known by his birth name of Tim Winter, similarly writes that Islam represents 'radical freedom, a freedom from the encroachments of the State, the claws of the ego, narrow fanaticism and sectarian bigotry and an intrusive state or priesthood'.
Abu-Lughod's delineation of a dominant narrative of freedom reminds me of an assertion Salman Rushdie made in an essay on the World Trade Centre attacks in October 2001:
The fundamentalist believes that we believe in nothing. ... To prove him wrong, we must first know that he is wrong. We must agree on what matters: kissing in public places, bacon sandwiches, disagreement, cutting-edge fashion, literature, generosity, water, a more equitable distribution of the world's resources, movies, music, freedom of thought, beauty, love. These will be our weapons. Not by making war, but by the unafraid way we choose to live shall we defeat them.
This somewhat tongue-in-cheek list intermixes trivial things, ideals, and rights. It also neatly illustrates that many apparent freedoms are culturally specific shibboleths that might alienate not just 'fundamentalists', but a good number of non-Western, non-Christian, non-male people (and many Western vegetarians including me would be put off by the bacon sandwiches!). Ideas of freedom are culturally located. Notwithstanding Rushdie's claims, liberty does not equate to wearing miniskirts rather than burqas.
I move now to Muslim women writers' ideas about freedom in Britain. Attia Hosain, who died in 1998, is
known for the short story collection Phoenix Fled and novel Sunlight on a Broken Column, both set in India. However, she also wrote a promising putative novel about diasporic Britain, 'No New Lands, No New Seas'. Hosain worked on this between the 1950s and 1970s, but eventually abandoned the novel, perhaps because the virulent racism of the late 1960s onwards (typified by Enoch Powell's 'Rivers of Blood' speech and the subsequent rise of the National Front) made her migrant topics too painful to complete.
Her central migrant character Murad is having a minor breakdown in the paradoxically crowded, isolating capital of London. He frequently expresses the idea that he has been unmoored, thinking that his thoughts should be 'pegged down, hammered to solidity or he would fly into space, dissolving all matter into formlessness'. He remembers that when he first arrived in London 'he floated away with a wild incredulous sense of freedom'. Perhaps the most interesting instance of Hosain's portrayal of freedom as what David Bowie memorably described as 'floating in a most peculiar way' is this passage:
his happiest moments were in the in-between world where he was free yet not free of intrusive presences, as when at a concert his submerged thoughts would float above the music and cover it with a drifting film until he pushed it away, and under the sounds to which he forcibly attached his mind until the music emerged clearly as if he, with every nerve-end vibrating, were himself one of the instruments.
Although at certain moments, Hosain's text represents freedom as floating in an unnerving way, in this passage Murad's thoughts soar with the music. They are then brought back to earth by a 'drifting film', an image of feather lightness that nonetheless weighs down, of the film's transparency that still manages to ground the character again.
This idea of happiness coming from an in-between realm that at once represents freedom and bondage
is illuminating. It's a notion that women especially can appreciate. The Cairo-born, London-resident writer and activist Ahdaf Soueif once said that she feels most free when she is writing on her own in a room but can hear her family busy with happy activities not far away. She finds contentment in being free and yet not free.
Although Hosain's ideal is a sublime freedom coexisting with unfreedom, breaking down the binary that Abu-Lughod so dislikes, the novelist recognizes that a banal version of freedom as individual choice is the one that prevails. Murad and his friend Isa together investigate 'the areas of liberty that London had given them'. The narrator notes that this is initially 'mostly in respect of women and wine, then through pubs and prostitutes to the poetry of freedom and friendship without the taboos of tradition, the constraint of custom and duress of duty'. It is a similar version of freedom to that which Rahman criticized: a prosaic lack of restraint in relation to 'women and wine'. Alliteration underscores the glibness of Murad's free indirect discourse on freedom here.
Formlessness, lack of solidity, freedom, and loneliness: these images echo again through the pages of
Sudanese author Leila Aboulela's London novel, Minaret (2005). Hosain's notion of flying or floating up into space is inverted in the later text. Aboulela describes her Sudanese protagonist Najwa's metaphorical 'fall' through space due to an encounter with the vertiginous liberties of the West.
What makes Minaret distinctive as a novel of Muslim experience is that it centres on a character's journey towards religion, rather than away. Many Anglophone novels about the British Muslim experience from the 1990s and early 2000s are about young Muslims discovering 'freedom', in the shape of a secular life, and independence from familial or kinship ties. In contrast, Aboulela's novel traces the Westernized protagonist, Najwa's, downwardly-mobile journey from her privileged position as a Sudanese minister's daughter, to exile in London when a coup dislodges her father from power, and eventually life as a domestic servant to a wealthy Arab family in the former imperial capital. During this descent, an unfurling religious identity sustains Najwa through her losses.
The supportive ties that Najwa discovers in her mosque are starkly contrasted with the supposed
'freedoms' of the non-religious world, which Aboulela portrays as being constrictive rather than liberatory. The notion of liberty in Western thought, since the time of Hobbes's Leviathan, has meant a freedom from external constraints and the right of individual self-determination. In Arab and South Asian thought, by contrast, freedom, hurriya in Arabic or azadi in Persian and Urdu, has typically had political, communitarian connotations. It would be wrong to suggest that Muslims have not hotly debated the concept of freedom over the centuries. In the Sufi tradition, freedom has been compared to 'perfect slavery', which indicates not only that slavery in the Arab world was, in Amitav Ghosh's words, a relatively 'flexible set of hierarchies', but also that the institution was often used as a metaphor for understanding 'the relationship between Allah the "master" and his human "slaves"'.
Aboulela provocatively challenges Western perceptions of what freedom entails when her protagonist
desires a position as her employer's family slave, or concubine:
I don't explain … my fantasies. My involvement in Tamer's wedding to a young suitable girl who knows him less than I do. She will mother children who spend more time with me… I would like to be his family's concubine, like something out of The Arabian Nights, with life-long security and a sense of belonging. But I must settle for freedom in this modern time.
The issue of clashing cultural understandings of liberty highlighted by this passage is particularly
pertinent in the light of Abu-Lughod's analysis of the rhetoric of 'freedom' used to justify the War on Terror. With her evocation of Alf Laylah wa Laylah or The Arabian Nights, Najwa indicates that feminism has not usually considered non-Euro-American traditions when defining 'women's lib'. Yet Najwa's wish is itself problematic, especially since later chooses to perform Hajj rather than marry Tamer. This internal monologue smacks of lugubrious, even masochistic propensities.
Najwa has been brought up in a broadly Western tradition: she comes from an elite family that only pays lip service to Islam. Her early life, while affluent and sheltered, is nonetheless depicted as lacking some
essential component. Within conventional limits, Najwa has considerable freedom in her dress, education and sexual relations. Yet she feels uneasy when strange men appraise her body in its revealing clothes, and her only sexual relationship with a Marxist exile in London is sordid and guilt-ridden. After a Leftist coup in Sudan leads to her father's imprisonment and eventual execution, her family is described as 'falling' through space. This image of descent evokes the 'horror' inherent in too much liberty. Of course it also suggests the fall common to both Judeo-Christian and Qur'anic theology, whereby Adam and Eve/Hawwa were banished from the Garden of Paradise to live on earth. Najwa's fall is complete once her brother Omar is imprisoned for drugs and her mother dies. Freed from her caring duties, Najwa supposes that she should feel a sense of emancipation, but instead observes, 'this empty space was called freedom'.
To recapitulate the ideas explored in this article, the War in Afghanistan has led to the privileging of a
Western dichotomy of freedom vs. unfreedom. Lila Abu-Lughod interrogates and genders this binary. Hosain anticipates these debates in her 1950s-70s fragment, while in a post-9/11 context Aboulela robustly challenges them. We should not forget, though, that ideas of political freedom are more crucial in the Muslim world now than ever. This is easily perceptible in the Arab Spring (now mournfully becoming known as the Arab Winter). I conclude with Soueif's quoting of a chant against the Egyptian regime: 'They said trouble ran in our blood and how'd we dare demand our rights | Oh dumb regime | understand | what I want: | Liberty! Liberty!' 
Posted by Claire Chambers at 01:00 AM | Permalink | Comments (0)
Monday, March 30, 2015
STEM Education Promotes Critical Thinking and Creativity: A Response to Fareed Zakaria
by Jalees Rehman
All obsessions can be dangerous. When I read the title "Why America's obsession with STEM education is dangerous" of Fareed Zakaria's article in the Washington Post, I assumed that he would call for more balance in education. An exclusive focus on STEM (science, technology, engineering and mathematics) is unhealthy because students miss out on the valuable knowledge that the arts and humanities teach us. I would wholeheartedly agree with such a call for balance because I believe that a comprehensive education makes us better human beings. This is the reason why I encourage discussions about literature and philosophy in my scientific laboratory. To my surprise and dismay, Zakaria did not analyze the respective strengths of liberal arts education and STEM education. Instead, his article is laced with odd clichés and misrepresentations of STEM.
Misrepresentation #1: STEM teaches technical skills instead of critical thinking and creativity
Zakaria writes:
If Americans are united in any conviction these days, it is that we urgently need to shift the country's education toward the teaching of specific, technical skills. Every month, it seems, we hear about our children's bad test scores in math and science — and about new initiatives from companies, universities or foundations to expand STEM courses (science, technology, engineering and math) and deemphasize the humanities.
and
"The United States has led the world in economic dynamism, innovation and entrepreneurship thanks to exactly the kind of teaching we are now told to defenestrate. A broad general education helps foster critical thinking and creativity."
Zakaria is correct when he states that a broad education fosters creativity and critical thinking but his article portrays STEM as being primarily focused on technical skills whereas liberal education focuses on critical thinking and creativity. Zakaria's view is at odds with the goals of STEM education. As a scientist who mentors Ph.D students in the life sciences and in engineering, my goal is to help our students become critical and creative thinkers.
Students learn technical skills such as how to culture cells in a dish, insert DNA into cells, use microscopes or quantify protein levels but these technical skills are not the focus of the educational program. Learning a few technical skills is easy but the real goal is for students to learn how to develop innovative scientific hypotheses, be creative in terms of designing experiments that test those hypotheses, learn how to be critical of their own results and use logic to analyze their experiments.
My own teaching and mentoring experience focuses on STEM graduate students but the STEM programs that I have attended at elementary and middle schools also emphasize teaching basic concepts and critical thinking instead of "technical skills". The United States needs to promote STEM education because of the prevailing science illiteracy in the country and not because it needs to train technically skilled worker bees. Here are some examples of science illiteracy in the US: Fort-two percent of Americans are creationists who believe that God created humans in their present form within the last 10,000 years or so. Fifty-two percent of Americans are unsure whether there is a link between vaccines and autism and six percent are convinced that vaccines can cause autism even though there is broad consensus among scientists from all over the world that vaccines do NOT cause autism. And only sixty-one percent are convinced that there is solid evidence for global warming.
A solid STEM education helps citizens apply critical thinking to distinguish quackery from true science, benefiting their own well-being as well as society.
Zakaria's criticism of obsessing about test scores is spot on. The subservience to test scores undermines the educational system because some teachers and school administrators may focus on teaching test-taking instead of critical thinking and creativity. But this applies to the arts and humanities as well as the STEM fields because language skills are also assessed by standardized tests. Just like the STEM fields, the arts and humanities have to find a balance between teaching required technical skills (i.e. grammar, punctuation, test-taking strategies, technical ability to play an instrument) and the more challenging tasks of teaching students how to be critical and creative.
Misrepresentation #2: Japanese aren't creative
Zakaria's views on Japan are laced with racist clichés:
 "Asian countries like Japan and South Korea have benefitted enormously from having skilled workforces. But technical chops are just one ingredient needed for innovation and economic success. America overcomes its disadvantage — a less-technically-trained workforce — with other advantages such as creativity, critical thinking and an optimistic outlook. A country like Japan, by contrast, can't do as much with its well-trained workers because it lacks many of the factors that produce continuous innovation."
Some of the most innovative scientific work in my own field of scientific research – stem cell biology – is carried out in Japan. Referring to Japanese as "well-trained workers" does not do justice to the innovation and creativity in the STEM fields and it also conveniently ignores Japanese contributions to the arts and humanities. I doubt that the US movie directors who have re-made Kurosawa movies or the literary critics who each year expect that Haruki Murakami will receive the Nobel Prize in Literature would agree with Zakaria. 
Misrepresentation #3: STEM does not value good writing
Writing well, good study habits and clear thinking are important. But Zakaria seems to suggest that these are not necessarily part of a good math and science education:
"No matter how strong your math and science skills are, you still need to know how to learn, think and even write. Jeff Bezos, the founder of Amazon (and the owner of this newspaper), insists that his senior executives write memos, often as long as six printed pages, and begins senior-management meetings with a period of quiet time, sometimes as long as 30 minutes, while everyone reads the "narratives" to themselves and makes notes on them. In an interview with Fortune's Adam Lashinsky, Bezos said: "Full sentences are harder to write. They have verbs. The paragraphs have topic sentences. There is no way to write a six-page, narratively structured memo and not have clear thinking."
Communicating science is an essential part of science. Until scientific work is reviewed by other scientists and published as a paper it is not considered complete. There is a substantial amount of variability in the quality of writing among scientists. Some scientists are great at logically structuring their papers and conveying the core ideas whereas other scientific papers leave the reader in a state of utter confusion. What Jeff Bezos proposes for his employees is already common practice in the STEM world. In preparation for scientific meetings and discussions, scientists structure their ideas into outlines for manuscripts or grant proposals using proper paragraphs and sentences. Well-written scientific manuscripts are highly valued but the overall quality of writing in the STEM fields could be greatly improved. However, the same probably also holds true for people with a liberal arts education. Not every philosopher is a great writer. Decoding the human genome is a breeze when compared to decoding certain postmodern philosophical texts.
Misrepresentation #4: We should study the humanities and arts because Silicon Valley wants us to.
In support of his arguments for a stronger liberal arts education, Zakaria primarily quotes Silicon Valley celebrities such as Steve Jobs, Mark Zuckerberg and Jeff Bezos. The article suggests that a liberal arts education will increase entrepreneurship and protect American jobs. Are these the main reasons for why we need to reinvigorate liberal arts education? The importance of a general, balanced education makes a lot of sense to me but is increased job security a convincing argument for pursuing a liberal arts degree? Instead of a handful of anecdotal comments by Silicon Valley prophets, I would prefer to see some actual data that supports Zakaria's assertion. But perhaps I am being too STEMy.
There is a lot of room to improve STEM education. We have to make sure that we strive to focus on the essence of STEM which is critical thinking and creativity. We should also make a stronger effort to integrate arts and humanities into STEM education. In the same vein, it would be good to incorporate more STEM education into liberal arts education in order to combat scientific illiteracy. Instead of invoking "Two Cultures" scenarios and creating straw man arguments, educators of all fields need to collaborate in order to improve the overall quality of education.
Posted by Jalees Rehman at 12:55 AM | Permalink | Comments (0)
Illegibility And Its Anxieties
"I would like to understand things better,
but I don't want to understand them perfectly."
 ~ Douglas Hofstadter, Metamagical Themas
 
A few weeks ago I went to an evening of presentations by startups working in the artificial intelligence field. By far the most interesting was a group that for several years had been quietly working on using AI to create a new compression algorithm for video. While this may seem to be a niche application, their work in fact responds to a pressing need. As demand for video streaming, first in high definition and increasingly in formats such as 4K, hopelessly outruns the buildout of new infrastructure, there is a commensurate need for ever-greater ratios of compression of video data. It is the only viable way to keep up with the reqirements of video streaming, and companies such as Netflix are willing to pay boatloads of cash for the best technologies. But the presentation also crystallized some interesting and important aspects of AI that go well beyond not just niche applications, but the alarmist predictions of people like Steven Hawking, Elon Musk and Bill Gates. What are we really creating here?
This startup, bankrolled by a former currency trader who, as founder and CEO, was the one giving the talk, has engaged in a three-step development program. The first step involved feeding their AI – charmingly named Rita – with every single video compression algorithm already in use, and having it (her?) cherry-pick the best aspects of each. The ensuing Franken-algorithm has already been tested and confirmed to provide lossless compression at a rate of 75%, which is already best in its class. The second step in their program, which is currently in development, charges Rita with the taking the results of everything learned in the first step, and creating its own algorithm. The expectation is that they will reach up to 90% compression, which is really rather extraordinary.
So far, so good. The final step of the program – one which expects to yield a mind-boggling 99% compression ratio – is where things get really interesting. For Rita's creators are now 'entrusting her' (I know, the more you talk about AI, the more hopeless it is to attempt avoiding anthropomorphization) with the task of creating her own programming language that will be solely dedicated to video compression. There was an appreciative gasp in the room when the CEO outlined this brave next step, and during the Q&A I wanted him to explain more about what this meant.
The exchange went something like this:
Me: Ok, so I understand the first two steps. People have been using techniques of fitness selection to evolve algorithms in ways that humans  could not design or even anticipate. Also, there is no reason why an AI couldn't evolve its own algorithm, given a well-defined outcome and enough inputs. But this last step – the creation of an entirely new, purpose-built language, for one purpose only – is this a language that will then be available to human programmers via some sort of interface?

CEO: No. It will be a black box. We won't know how Rita came to design what she did, or how it works. Just that it does what it needs to do.

Me, stammering:  But…but…how do you feel about that?

Random guy in the audience: How does he feel about it? He feels pretty good! After all, he's a shareholder.
At which point the entire room erupted in laughter.
It became quickly apparent that the intent of my question was misconstrued, however, since the discussion then turned to what always seems to be the elephant in the room when it comes to AI research: What are the moral implications of surrendering our agency, of which this seemed to be a prime example? The usual suspects were trotted out – Skynet, the Matrix, HAL9000, blah blah blah. (They could have also included Colossus: The Forbin Project, a 1970 sci-fi thriller along the same lines, whose stills I include here). But my point wasn't about whether or how we ought best welcome our new robotic overlords. Rather, it was about legibility. What happens when we create things, that then go ahead and create other things that we don't understand, or even have access to? More to the point, what is lost?
*
Arguably, this signifies an inversion of what is understood as 'progress', at least in an epistemological sense. For example, plant and animal breeders have refined and elaborated breeds to bring out desirable traits (drought resistance, hunting skills, cuteness) for hundreds, if not thousands of years, without knowing the underlying genetic principles. The identification of DNA as the enabling epistemological substrate of this program has rapidly accelerated these activities, but this has only added to the general illumination of these previously known processes. Genetically modified organisms fall into this category, even if the eventual consequences do not. What AIs such as Rita are empowered to effect, on the other hand, is a deliberately sponsored obfuscation of these processes of knowing. The implied trajectory is that we are willing to create tools that will help us do more things in the world, but that in the process we strike a somewhat Faustian bargain, pleased to arrive at our destination but forfeiting the knowledge of how we got there. 
Now, I want to be clear that I am not at all interested in making a moral argument. Unlike what Hollywood would have us believe, there seems little point in arguing whether AIs will turn out to be good or evil. Such anxieties are more redolent of our narcissistic desire to feel threatened by apocalypses of our own manufacture (eg, nuclear war) than a genuine willingness to think through what it might mean for a machine intelligence to be authentically evil, or good, or – which is much more likely – something in between. And the above exchange with the startup's CEO illustrates the blithe manner in which capital will always perform an end-run around these considerations. "Being a shareholder" is sufficient justification for the illegibility of the final outcome, with the further implication that we should all be so lucky as to be shareholders in such enterprises.
Rather, any moral argument should be understood as a proxy for how alien any given technology may seem to us. Perhaps our tendency to assign it a moral status is more indicative of how unsure we are about the role it may play in society. The operational inscrutability of an AI (and not, I should emphasize, its 'motivations') make the possible consequences so unpredictable that we may seek to legislate its right to exist, and the easiest means for enabling a legislative act is to locate it on a moral continuum.
The use of the word 'legislate' is appropriate here, since what we are attempting to do is to, quite literally, make the technology and its action in society legible to us. Linguistically, both words share the same Latin root, legere. And if we cannot make the phenomenon of AI legible, then we may at least quarantine its actions and sphere of influence. In William Gibson's novel Neuromancer, this was the remit of the Turing Registry, which enforced an uneasy peace between AIs, the corporations that run them, and the world at large:
The Turing Registry, named after the father of modern computing, operates out of Geneva. Turing is technically not a megacorp, but instead a registry, and the closest thing to a body of government as far as artificial intelligences are concerned. The Turing Registry exists to keep corporations who use AIs and the AIs themselves in check. Every AI in existence, whether directly connected to the matrix or not, must be registered with Turing to enjoy the full rights of an AI. AIs registered with Turing enjoy Swiss citizenship, though the hardware itself that contains the 'soul' is connected to enough explosives to incapacitate the being. Any AI suspected of attempting to remove this device, escape Turing control, or enhance itself without proper Turing approval is controlled immediately.
Aside from the delicious detail that AIs are Swiss citizens (hey, it's not just corporations that can be people), what Gibson indicates to us is that the battle for legibility, in an epistemological sense, is already lost. Pre-emptively quarantining and, failing that, blowing up miscreant AIs is the best that the inhabitants of Neuromancer can hope for. Of course, the narrative arc of the novel concerns precisely this: the protean manner in which an AI attempts to transcend this restricted state. And Gibson implies that humanity, with its toxic mix of curiosity, greed and anthropomorphizing tendencies, is all too willing to be enlisted in this task.
*
And yet, to a large extent AI as the container par excellence for these anxieties is just a red herring, for this kind of illegibility is already rampant. Superficially, we seem to require a locus – a concrete something to which we can point and say "That's an AI" – that then becomes the appointed site for these anxieties. In this sense we are content to believe that, when we saw Watson clobbering his fellow contestants on Jeopardy!, the AI is 'located' behind a lectern, with his hapless human competitors standing side-by-side behind their own lecterns: a level playing field if there ever was one. Our imagination does not accede to the notion that Watson is a large bank of computers located off-stage, in a different state, even, and ministered to by a team of highly trained scientists and engineers.
In fact, AI is not at all needed to fulfill the anxieties of illegibility. It certainly 'embodies' those anxieties successfully, despite its own distinct lack of embodiment, by playing on the idea that an AI is something that is kind of like us, but isn't us, but perhaps wants to become more like us, until in the end it becomes something decidedly not like us at all, at which point it will already be too late (see: Hollywood). Except the traces of illegibility are already ubiquitous, in the form of algorithms that may not fall under the rubric of AI but certainly instigate a cascade of events that correspond to what we would identify as AI-like consequences.
Consider this 2011 talk by developer and designer Kevin Slavin (you can get the Cliffs Notes version in his TED Talk): the fact that, at the time, about 70% of all stock trading was driven by algorithms buy and selling shares to other algorithms. Sure, computer scientists would tweak things here and there, but the cumulative effect of unassisted trading has led to some extraordinary outcomes. Most dramatically, the Flash Crash of 2010, which saw the Dow Jones Industrial Average plunge about 9% in a matter of minutes and on no news at all, was likely precipitated by a few rogue algorithms. In the absence of substantive regulation, the markets have learned to live with daily flash crashes.
The financial markets do not hold a monopoly on unintended consequences, however. Slavin also gives further examples of Algorithms Gone Wild with a funny anecdote concerning a biology textbook that was listed on Amazon initially at $1.7 million, only to have the price rise, in a few hours, to $23.6 million, which was odd because the book is out of print, and therefore no one was either selling or buying it. To Slavin, these are "algorithms locked in loops with each other", engaging in a form of silent combat. Critical to this point is that, while these developments occur at lightning speeds, the disambiguation, if humans even choose to pursue it, takes much longer. In the case of the Flash Crash, it took the SEC five months to issue its report, which was heavily criticized. To this day, there is no consensus on what actually happened in the markets that day. As for the biology textbook, it lives on merely as an anecdote for TED audiences.
So the consequences of an AI-like world are, in fact, here already. To invite AIs into the party is more or less beside the point. Our world has become so deeply driven by software that our capacity to 'read' what we have created is already substantially, and, in all likelihood, permanently eroded. That this has happened only gradually and in subtle, nearly invisible ways has made it that much more dificult to realize. In this sense, AI, or at least a certain way of thinking about AI, may provide an interesting counterpoint.
If one goes back to its roots, AI research sought to understand intelligence as it existed in the world already, and take that learning and bring it in silico. That this has so far failed – despite substantial progress in the brain sciences – is uncontroversial and well understood. In parallel, the precipitous decline in the costs of computing, bandwidth and storage have enabled the rise of probabilistic approaches to intelligence, rather than behavioral ones, hence the primacy of the algortihm. As Ali Minai, professor at the University of Cincinnati, writes:
AI, invented by computer scientists, lived long with the conceit that the mind was 'just computation' – and failed miserably. This was not because the idea was fundamentally erroneous, but because 'computation' was defined too narrowly. Brilliant people spent lifetimes attempting to write programs and encode rules underlying aspects of intelligence, believing that it was the algorithm that mattered rather than the physics that instantiated it. This turned out to be a mistake. Yes, intelligence is computation, but only in the broad sense that all informative physical interactions are computation - the kind of 'computation' performed by muscles in the body, cells in the bloodstream, people in societies and bees in a hive.
Minai goes on to equate intelligence with 'embodied behavior in a specific environment'. What I find promising about this line of inquiry is its modesty, but also its ambition. If we begin from the premise that life has done a pretty fine job in not just evolving behavioral intelligence, but in doing so sustainably, this is a paradigm that leads us to a certain way of looking at not just the kind of work machine intelligence can do, but the place that it also ought to occupy, in relation to all the things that are already in the world. This is simply due to the fact that this kind of intelligence is can only exist based on embodiment. In contrast, the bare algorithms running around in financial markets or anywhere else are much more akin to viruses.
I do not know if it is possible to actually create a machine intelligence based on these principles – after all, this is something that has eluded computer and cognitive scientists for decades and continues to do so. But I do believe that such an intelligence will be more legible to us, even if its internal workings remain inscrutable, because our relationship to it will be based on behavior. If Minai's school of thought has merit, this may well be a saving grace. On the other hand, if there is any substantial danger posed by AI, it comes from an utter lack of constraint or connection to the physical world. The issue is whether we as a society will offer ourselves any choice in the matter.
Posted by Misha Lepetic at 12:35 AM | Permalink | Comments (0)
Monday, March 23, 2015
Fatwas and fundamental truths
by Mandy de Waal
A South African literary event called 'The Time of the Writer' was to have been a moment of celebration for local writer Zainub Priya Dala. The author's debut novel, called What About Meera, was due to have been launched at the Durban festival.
Instead Dala was nursing injuries after being attacked at knifepoint with a brick and called [Salman] "Rushdie's Bitch!" The attack – which shocked and outraged SA's literary community – happened one day after Dala had expressed an appreciation of Rushdie's work.
"Dala was followed from the festival hotel and was harassed by three men in a vehicle who pushed her car off the road," a statement by Dala's publishers read. "When she stopped, two of the men advanced to her car, one holding a knife to her throat and the other hitting her in the face with a brick while calling her 'Rushdie's bitch'. She has been treated by her doctor for soft-tissue trauma, and has reported the incident to the police."
The author – who is also a therapist who counsels autistic children – said through her publishers that she believed the attack stemmed from her voicing support for Rushdie's writing style. Dala was at a school's writing forum and was asked which writers she admired. She offered a list of writers including Arundhati Roy, and said that she "liked Salman Rushdie's literary style." After saying she appreciated Rushdie, a number of teachers and students stood up and walked out in protest. The next day Dala was attacked.
After discovering what happened to Dala, Rushdie Tweeted: "I'm so sorry to hear this. I hope you're recovering well. All good wishes." Dala's response? "Thank you. I have my family and children around me and am recovering."
SA literary site, www.bookslive.co.za stated that "the assault counts as an extension of Rushdie's complicated history with South Africa." BooksLive explained that Rushdie "was famously 'disinvited' from a literary festival in 1988, after the Ayatollah Khomeini's fatwa was issued against him and his novel, The Satanic Verses."
Rushdie was invited to South Africa 27 years back by a top investigative newspaper to give a public lecture on censorship. He was due to have shared a platform with Booker prize winners Nadine Gordimer and JM Coetzee.
As news of the invitation spread, the paper received threats of violence. The Africa Muslim Agency demanded that the invitation be withdrawn, and The Islamic Missionary Society stated that "there was every likelihood that [Rushdie] would be assaulted." The Islamic society warned that blood would flow. "There are secret Muslim hit squads who have vowed to avenge the honour of the Holy Prophet Muhammed," it stated.
After long, careful and painful negotiation by multiple parties involved in the event, the invitation was withdrawn, an outcome that JM Coetzee condemned. "Islamic fundamentalism in its activist manifestation is bad news. Religious fundamentalism in general is bad news. We know about religious fundamentalism in South Africa. Calvinist fundamentalism has been an unmitigated force of benightedness in our history," Coetzee told a meeting in Cape Town.
"Wherever there is a bleeding sore on the body of the world, the same hard-eyed narrow-minded fanatics are busy, indifferent to life, in love with death. Behind them always come the mullahs, the rabbis, the predikante [ministers], giving their blessings," Coetzee added.
"There is nothing more inimical to writing than the spirit of fundamentalism. Fundamentalism abhors the play of signs, the endlessness of writing. Fundamentalism means nothing more or less than going back to an origin and staying there. It stands for one founding book and thereafter no more books," he said.
"As the various books of the various fundamentalisms, each claiming to be the one true book, fantasise themselves to be signed in fire or engraved in stone, so they aspire to strike dead every rival book, petrifying the sinuous, protean, forward-gliding life of the letters on their pages, turning them into physical objects to be anathematised, things of horror not to be touched, not to be looked upon," said Coetzee.
In the wake of this awful attack on freedom of speech and on a promising young writer, how does one show support for Dala? As anchor, author and journalist, Imran Garda eloquently tweeted, we support Dala by buying her book. By championing the "endlessness of writing" - her writing - we eloquently add to the roar of writers globally who condemn this heinous act.
Mandy de Waal is a writer and journalist based in Cape Town South Africa. Follow her on Twitter: @mandyLdewaal
Read more:
Author ZP Dala Assaulted at Time of the Writer for her Admiration of Salman Rushdie on BooksLive.
Fireflies and Fiery Fatherly Love: An Excerpt from What About Meera by ZP Dala
South Africa: Clash of the Booker titans in The Guardian.
Posted by Mandy de Waal at 01:35 AM | Permalink | Comments (0)
Monday, March 02, 2015
Everything Was Within Reach
"New York isn't your fantasy. 
You're the fantasy in New York's imagination."
 ~ John DeVore, New York Doesn't Love You
There is a time-honored genre of literature that masochistically trucks with the fatalism and rejection of living in, loving and eventually leaving New York City. I know this is a real genre, because the fact that there is an anthology proves it. Writers especially, perhaps due to the ephemerality of their profession, seem to have an axe to grind when it comes to leaving New York. It's not that no other city generates this passion; rather, no other city has fetishized and memorialized this ambivalence to such an extent. To these writers, leaving New York is tantamount to an admission of failure, and they passionately rationalize the ways in which they have not failed. But New York evolves, like any other city, and it is worth asking if the reasons for leaving these days are substantially different from those of previous decades.
Joan Didion's 1967 classic essay "Goodbye To All That" sets the confessional tone that is implied in all of these narratives: "But most particularly I want to explain to you, and in the process perhaps to myself, why I no longer live in New York." Didion's narrative concerns the years required for the imperceptible shading from wide-eyed ingénue to a vaguely numb and indifferent denizen. Her prose is compassionate, and wears the weariness of experience lightly: "It was a very long time indeed before I stopped believing in new faces...Everything that was said to me I seemed to have heard before, and I could no longer listen". In the end, she does not fling New York away in disgust – she accompanies her husband to Los Angeles for a sabbatical away from the city. As a result she leaves New York almost accidentally, like remembering a few days after the fact that you forgot your umbrella in a restaurant, then deciding it wasn't worth the trouble of going back to get it. 
Contrast this genteel regretfulness with John DeVore's recent aphoristic punch-up, "New York Doesn't Love You": 
New York will kick you in the hole, but it will never stab you in the back. It will, however, stab you multiple times right in your face.

No one "wins" New York. Ha, ha. 

You will lose. Everyone loses. The point is losing in the most unexpected, poignant way possible for as long as you can.

Complaining is the only right you have as a New Yorker. Whining is what children do. To complain is to tell the truth. People who refuse to complain, and insist on having a positive outlook, are monsters. Their optimism is a poison. If given the chance they will sell you out.
DeVore lives in a different New York from Didion: he doesn't really elaborate on what success might actually look like, for himself or for anyone else. Your plan, whatever it may be, will go wrong. Fifty years of water flowing underneath the Brooklyn Bridge will do that. 
The fact that people ever talk about "making it" in New York – or what I call the Curse of Sinatra – is to confuse means and ends. Success doesn't go any further than not failing, and preferably you are failing less often than you are not failing. After 15 years in the city, most of the people I know who have succeeded (by failing less often than not failing) have, like some ragged tribe of castaways, burrowed themselves into fortunate living circumstances, and know that they can never leave, no matter how gross or expensive their neighborhood has become, because there is a snowball's chance in hell that they will ever get such a good deal anywhere else in town, at least anywhere within a 20-minute walk of a subway station. Forget the street preachers; in New York, real estate is the only form of salvation. 
*
It's a little-known fact that Franz Kafka also wrote his own paean to leaving New York. I know, I know, Kafka hardly ever left Prague, but bear with me, because I propose that what we have here is the urtext of the genre.
By way of introduction, I'll note that we should approach Kafka most cautiously when he beguiles us with an innocuous title. Nowhere is this as effortless as in the posthumous 'A Little Fable', which I reproduce here in its entirety:
"Alas," said the mouse, "the whole world is growing smaller every day. At the beginning it was so big that I was afraid, I kept running and running, and I was glad when I saw walls far away to the right and left, but these long walls have narrowed so quickly that I am in the last chamber already, and there in the corner stands the trap that I am running into."  

"You only need to change your direction," said the cat, and ate it up. 
That sudden, implacably violent turn in the narrative: Where the hell did the cat come from? Wasn't the mouse's destiny to run into the trap at the convergence of the ever-narrowing walls, which even it saw quite clearly? The final six or so words are the literary equivalent of a punch in the face. But unlike the mouse, we are survivors of this tale, and as such have the luxury to go back and re-read it. At which point we realize our naïveté – from the start, the mouse wasn't in conversation with us, but with the cat. Kafka's compression is so extreme that time folds in on itself. The mouse exists in an eternal state of, if I may invent a tense, always-already-about-to-be eaten. 
Of course, in order to keep the story short, the mouse must get eaten, but the trace that lingers, like smoke, is the mouse's incomprehension at its imminent fate. For the expectation of one doom, dogmatic and resigned, is usurped by another, wholly unanticipated one. The mouse may think, 'Well, here's this cat, he seems a fine fellow and I'll tell him the sorry tale of my life of quiet desperation', whereas Kafka, never one to get in the way of a universe that gladly does the murdering of its own accord, simply allows the cat to get on with being a cat when presented with such an opportunity as a trapped, frightened mouse. 
The sharpest irony in this little tale, however, is the cat's message. It is a death sentence masquerading as advice, and presented as if it were the simplest thing to do. As if the mouse could just turn around and walk off into a new direction. I like how Kafka chooses language as the means by which the cat 'toys' with the mouse. In contrast, the only action is that of being eaten. That part – death – is silent. The cat plays the straight man in the pas de deux of narrator and executioner. The truth is that there is no other direction in which the mouse can go; the fate of the mouse is not just imminent, but, in the form of the cat, it is also immanent.
That cat, my friends, is New York. You think you're all set up to agreeably drink yourself to a gentle death on the Red Hook waterfront and then you get hit by a bus – or a tax audit. Whichever is worse, really. Or as DeVore puts it, "If New York were a cat, it would eat your face after you collapsed in the kitchen from a heart attack." This is the kind of place where it may take years for indifferent betrayal to fully blossom, but when it strikes, the end is swift.
But these days it really doesn't take years. This is the crucial difference between Didion leaving New York in 1967 and her exasperated descendants throwing up their hands in 2015. New York has changed, and why shouldn't it? The salient bit is that it is no longer the heady cocktail of danger and stimulation that drove a certain kind of artist and writer to come here. 
* 
In "Here Is New York" E.B. White proposes a rigidly delineated taxonomy describing New Yorkers: there are the natives, the commuters and the arrivals. White asserts that it takes all three constituencies to create New York as it existed in 1949, and this truth holds today. The natives are the city's institutional memory, and its commuters the blood that pumps economic oxygen into and out of Manhattan, giving New York its rhythm. But what can this last group, the arrivals – which is really the instigator of the very idea of the possibility of a romantic notion of New York – what can it hope for today?
He hasn't left yet, but in his own pre-emptive missive, David Byrne writes about what drove him and his peers to settle downtown in the 1970s:
One knew in advance that life in New York would not be easy, but there were cheap rents in cold-water lofts without heat, and the excitement of being here made up for those hardships.
The world of After Hours, Liquid Sky and Downtown 81, let alone the home movies of  Nelson Sullivan and Wild Style's director Charlie Ahearn – when going south of 14th Street quite literally meant taking your life into your own hands, when the words Alphabet City actually meant a quantitatively different world from the East Village – this world is no more. On the positive side of this Faustian bargain, we have gained an almost laughably safe city, where you can stumble anywhere in Manhattan and most of Brooklyn and Queens blind drunk because you know an Uber car will show up faster than Lt. Kilgore's napalm airstrike in 'Apocalypse Now'. On the other side of the ledger, we have a city where the organic emergence of new forms of practice is basically throttled, and the margin for error is nearly zero.
While David Byrne may still be dithering about leaving, others have already done so. The musician and producer (and native New Yorker) Moby penned a similar letter a few months later, and the headline is pretty much all you need to know: "I Left New York For LA Because Creativity Requires The Freedom To Fail". Others have been following suit: in December the venerable Galapagos Art Space, after twenty years in Brooklyn, is decamping to Detroit. In explaining, Galapagos Director Robert Elmes channels Moby: 
What drew us to Detroit is the realization that cities need three ingredients to attract or retain artists: time, space, and other artists. In NYC artists have one foot in a full time career and one foot in what is now a dream to find an affordable studio and to move their sculpture studio out of their kitchen because they have an ultimatum from three of their four roommates.
Who can resist upgrading to 600,000 square feet of space? This is what DeVore is really talking about. You spend your time earning the money to earn the access to space, and your principal activity with other artists is spent leveraging the leftover crumbs into something that might approximate artistic practice. That, and complaining. Which is your right. New York no longer abides the leisurely pace of a seeping alienation, à la Joan Didion. And in the end your plans are more likely to be torpedoed by a crappy credit score before you get fed up at not getting that gallery show that always seemed just within reach.
*
And yet, and yet. If you take a trip out to Queens, almost to the end of the 7 train, you will find the Queens Museum, and inside the museum there is an absolute gem, known as the Panorama of the City of New York. A scale model of all five boroughs, where 1 inch corresponds to 100 feet, the model has almost a million buildings, almost all of them handcrafted. Robert Moses commissioned the Panorama for that most optimistic of mid-20th century occasions, the 1964 World's Fair. A sinuous walkway meanders around this dizzying display, designed to be a replacement of the original simulated helicopter ride, but still evocative of it. As you gently rise and fall around the Panorama, the nearly 10,000 square feet of shimmering urban tapestry has the most confounding effect. 
Once you get past the most natural impulse of immediately finding your apartment building and, if you have a job, your office; once you have located the landmarks such as the Empire State Building, and perhaps audibly gasped to see the Twin Towers still proudly anchoring the southern tip of Manhattan; once you have looked for all the things that are known to you, you can then step back and see exactly how much is unknown to you. For the length of one's tenure in New York is inversely proportional to the willingness one has to explore the city, and every neighborhood that's "worth" revisiting quickly acquires its short list of spots. The rest is the equivalent of "flyover country", if it gets flown over at all.
The Panorama takes this provincialism and merrily dashes it to pieces. After you get over the sheer size of Staten Island, your attention glides over hundreds of blocks of housing and industry. Suddenly you are privy to geographies that wholly escaped your attention. A mysterious canal in the middle of Brooklyn; a smattering of islands off the coast of the Bronx. Wait – the Bronx has a coastline? You scan parts of the Queens that you never thought existed. The model has a quiet optimism, a sense that the whole city somehow functions. It is flat – a level playing field. It is democratic. It is meritocratic. It is inviting – enticing, even. What do all those people down there do? It's all so very interesting. More than that, the city, by way of its proxy the model, extends its invitation to you.
You step back from all of this, and even though you know better, you can't stop yourself from thinking: "Goddammit, this town is huge. There's got to be a place for me here, somewhere. I can still make it in New York."
Posted by Misha Lepetic at 12:30 AM | Permalink | Comments (0)
ISIS and Islam: Beyond the Dream
by Omar Ali
A few days ago, Graeme Wood wrote a piece in the Atlantic that has generated a lot of buzz (and controversy). In this article he noted that:
"The reality is that the Islamic State is Islamic. Very Islamic. Yes, it has attracted psychopaths and adventure seekers, drawn largely from the disaffected populations of the Middle East and Europe. But the religion preached by its most ardent followers derives from coherent and even learned interpretations of Islam"
The article is well worth reading and it certainly does not label all Muslims as closet (or open) ISIS supporters, but it does emphasize that many of the actions of ISIS have support in classical Islamic texts (and not just in fringe Kharijite opinion). This has led to accusations of Islamophobia and critics have been quick to respond. A widely cited response in "Think Progress" quotes Graeme Wood's own primary source (Princeton scholar Bernard Hakykel) as saying:
"I think that ISIS is a product of very contingent, contextual, historical factors. There is nothing predetermined in Islam that would lead to ISIS."
Indeed. Who could possibly disagree with that? I dont think Graeme Wood disagrees. In fact, he explicitly says he does not. But that statement is a beginning, not a conclusion. What contingent factors and what historical events are important and which ones are a complete distraction from the issue at hand? 
Every commentator has his or her (implicit, occasionally explicit) "priors" that determine what gets attention and from what angle;  and a lot of confusion clearly comes from a failure to explain (or to grasp) the background assumptions of each analyst. I thought I would put together a post that outlines some of my own background assumptions and arguments in as simple a form as possible and see where it leads. So here, in no particular order, are some random comments about Islam, terrorism and ISIS that I hope will, at a minimum, help me put my own thoughts in order. Without further ado:
1. The early history of Islam is, among other things, the history of a remarkably successful imperium. Like any empire, it was created by conquest. The immediate successors of the prophet launched a war of conquest whose extent and rapidity matched that of the Mongols and the Alexandrian Greeks, and whose successful consolidation, long historical life, and development of an Arabized culture, far outshone the achievements of the Mongols or the Manchus (both of whom adopted the existing deeper rooted religions and cultures of their conquered people rather than impose or develop their own).
2. Islam, the religion we know today (the classical Islam of the four Sunni schools, as well as the various Shia sects) developed in the womb of the Arab empire. It provided a unifying ideology and a theological justification for that empire (and in the case of various Shia sects, varying degrees of resistance or revolt against that empire) but, at the very least, Islam and the nascent Arab empire grew and developed together; one was not the later product of the fully formed other. Being, in it's classical form, the religion of a (very successful and impressive) imperialist project, it is not surprising that its"official" Sunni version has a military and supremacist feel to it. Classical Islam is not intolerant of all other religions (though it is in principle almost completely intolerant of pagans) but the rules and regulations of the four classical schools all agree on the superior status of Muslims and impose certain restrictions, disabilities and taxes on the followers of the "religions of the book" that they do tolerate. By the standards of contemporary European "Christendom", many of these rules appear tolerant and broad-minded; and since Western intellectuals (leftists as much, or even more than rightists) are completely focused on European history and culture (and therefore,on the achievements and deficiencies of that culture), this relative tolerance is frequently remarked upon as a stellar feature of Islamicate civilization. But it should be noted that this degree of tolerance is quite intolerant compared to contemporary Chinese or Indian norms and is horrendously intolerant compared to post-enlightenment ideals and fashions. The imposition of Ottoman rules today would be most unwelcome even to post-Marxist intellectuals if they had to live under those rules. Of course, this does not mean they cannot speak highly of these norms as long as they themselves are a safe distance away from them, but such long-distance  approval is of academic interest (literally, academic) and not our concern for the purposes of this post.
3. Modern states and modern politics (not just all the complex debates about how power should be exercised, who exercises it, who decides who exercises it etc., but also the institutions and mechanisms that evolved to manage modern states and modern politics) mostly reached their current form in Europe. They did not arise from nothing. Many ancient strands grew and intersected to create these states and their political institutions. And there are surely things about this evolution that are contingent and would have been different if they had happened elsewhere. But there are also many features of modern life that are based on new and universally applicable discoveries about human psychology, human biology and human sociology. They have made possible new levels of organization and productivity and in a globalized world (and the Eurasian landmass has had some sort of exchange of ideas for millennia, but this process has accelerated now by orders of magnitude) it is impossible for any large population to ignore these advances and suvive unmolested by those willing to take advantage of these advances.
The modern world that has been created is not just one random "civilization" among many. It is the cutting edge of human knowledge and the human ability to apply that knowledge to good and evil ends. Whatever else it may be (and there is no shortage of people who feel it is too oppressive, too unfair, too fast, too anxiety-provoking, too inhuman, etc etc.) it is an extremely powerful and progressive culture. You can reject it, and countless people (including, it seems, many of the most privileged intellectuals of this very civilization) do reject many aspects of it. But it should also be noted that there are degrees of rejection. Most of the critics (but not all of them) are either critics-from-within, who only reject certain aspects of it, or non-serious critics whose wholesale contempt for the project is not matched by any equivalent personal commitment or serious consideration of alternatives. Most of them also seem unable to do without critical aspects of modernity. Aspects you cannot have without having far more of the rest than they seem to care for. To give two random examples, I have never met a multiculturalist liberal or leftist in the West (including those of Desi origin) who is willing to himself or herself live under the restrictive sexual morality and the community-centric balance of community vs individual rights characteristic of "traditional cultures'. And I have NEVER met an Islamist who did not want an air-force (you can work out for yourself all the other innovations and institutional mechanisms that would be needed in order to have a competitive indigenous air-force). 
In fact, forget traditional cultures, just look at Maoist China and the Khmer Rouge, both of whom explicitly rejected modern individualism and mere meritocracy and insisted they wanted to be "Red rather than Expert". One ended up honoring the legacy of Liu Bocheng and Deng Xiaoping over Mao, the other ended up on the proverbial "dust heap of history". There is a lesson (or several lessons) in those choices and their spectacular failure.
In short, the only people who can realistically stay outside of "our universal civilization" are either museum communities permitted to survive as quaint exemplars of bygone days (like the Amish) or VERY tiny communities that are so isolated and remote that they have escaped the maw of the Eurasian beast until now.  Our universal civilization does not have to be seen as positively as Naipaul famously saw it, but it still has to be seen for what it is, a gigantic human achievement and a work in progress; all criticism and resistance being included within it (dialectics anyone?) 
And it is important to note that this universal civilization is no longer exclusively European (and never was exclusively European for that matter). Soon, this universal civilization may be dominated by non-European people, a fact that Eurocentric PostMarxist intellectuals seem to have very great difficulty assimilating into their worldview. The institutions and ideas that developed in Europe (from earlier sources that came from all over Eurasia) in the last 400 years have been adopted and adapted already by several Asian nations (Japan, South Korea, Taiwan), with China not far behind and India set to follow. Muslims are not special enough to escape that fate. The only thing truly remarkable about the Muslim core region is the widespread desire to integrate huge elements of modern civilization while remaining medieval in terms of theology, law and politics. Of course we are not unique in this desire; there are Indians and Chinese and Japanese who "reject  modernity" as being too European, and who insist they have an alternative path. Whether they do or do not is to some extent a matter of semantics, but Muslims are not unique in claiming that "we are a fundamentally different civilization". Where we are unique (for now) is only in our inability to generate a genuinely open debate on this topic; the tendency in the Islamicate core is for almost everyone in the public sphere to pay lip-service to delusional or formulaic and practically meaningless Islamist ideals and to avoid direct criticism of medieval laws and theology. This is unlike how it is routine for Indians to criticize Indian "fundamentalists" or Christians to criticize Christian ones. And for that we have to thank the blasphemy and apostasy memes more than any intrinsic unchangeability of Islamicate laws and theology.
4. But while Islamicate empires (the dominant form of political organization in the middle east and South Asia from the advent of Islam to the colonial era) insisted they were "Islamic" and used Islam (especially in the first 500 years) as the central justification for their expansionist ambitions, there was another sense in which these same empires had a near-total separation of mosque and state. All these empires operated as typical Eurasian empires and they were, in most administrative details, a straightforward evolution of previous imperial patterns in that region. Religion was part and parcel of the empires, but religious doctrine provided practically no guidance to the political process. The rulers used religion to justify their rule, but the battle-axe determined who got to rule and how. Some rulers attempted to conduct an inquisition and impose their favorite theology on their subjects, but most were content to get post-facto approval for their rule from the ulama (and the ulama were happy to oblige). Islamic theologians accepted practically ANY ruler as long the ruler said he was Muslim and continued to work for the expansion of the Islamic empire. ALL four schools of classical Sunni Islam insisted that the ruler should be obeyed and rebellion was unislamic. This did not stop people from rebelling, but once a rebellion succeeded, the ulama advised submission to whatever ambitious and capable prince had managed to kill his way to the top. An imaginary idealized Islamic state was discussed at times but had little to no connection with actual power politics.
5. It must also be kept in mind that Empires governed loosely and interfered little with the everyday religious rituals of the ruled, especially outside the urban core. The rulers were interested in collecting taxes and continuing to rule. Most of the ruled gave as little as possible in taxes and had as little as possible to do with their rulers. This is not a specifically Islamic pattern, but it was practically a universal feature of Islamicate empires. Muslim religious literature developed no serious political thought. Power politics was guided more by "Mirrors of princes" type literature and pre-Muslim (or not-specifically Muslim) traditions and not some detailed notion of "Islamic state". There is really NO detailed "Islamic" blueprint for running a state. The so-called Islamic system of government is a modern myth. Every Islamicate empire down to the late Ottomans ruled in the name of Islam, but they did so using institutions and methods that were typically West-Asian/Central-Asian in origin, or were invented to solve a particular Islamicate problem, but had no direct or necessary connection with fundamental Islamic texts and traditions.  
6. After defeat at the hands of more capable imperialists and during the (relatively brief) colonial interlude, some people dug up the old stories of the rightly guided caliphs; It seems to me that early Islamicate fantasists (like Allama Iqbal in India) took it for granted that the everyday institutional reality of any "Islamic" state would, for the foreseeable future, be much closer to England than it was to Medina (witness for example his approval of the Grand Turkish assembly). Most Muslim leaders, like their Chinese or Japanese counterparts, were first and foremost interested in getting out from under the imperialist thumb. If they gave some thought to the form their states would take, their imagination ranged from Marxist Russian models to very poorly imagined Islamist utopias.  But over time, stories frequently repeated can take on a life of their own. Islamist parties want to create powerful, modern Islamic states. But the stories they were using were more Islamic than modern. The result is that every Islamist party is forever in danger of being hijacked by those espousing simple-minded and unrealistic notions of Shariah law. It turns out that pretending to have "our own unique genius" is much easier than actually having any genius that can get the job done. Modern ideas (fascism, the grand theatre of modern media manipulation, modern methods of guerilla war) are used to promote legal codes and theology whose relationship with these new institutions has not been worked out yet (and I see no problem with sticking my neck out and saying "will NOT be worked out satisfactorily by ANY contemporary Islamist movement). 
7. The MODE of failure may vary, but the failure of the Islamist political project in the next 20 years is inevitable. This is not because there can be no such project in principle, but because the project as it has actually developed in the 20th century is based on the twin illusions of  an "ideal Islamic state" and an existing alternative "Islamic political science"…neither of which actually existed in history. AFTER this failure, there can certainly be new ways of creating modern, workable institutions that have enough of an Islamic coloring to deserve the label "Islamist" while incorporating all (or most) of the new discoveries in the hard sciences as well as in economics, human psychology, politics, social organization, administrative institutions, mass communication and so on. 
8. I do want to emphasize that I do not believe Islamic theology per se is some sort of insoluble problem.  It may be a difficult problem, but both liberals who are trying to discover modern fashions in that theology and "Islamophobes" who insist that the theology is a permanently illiberal fascist program are wrong in their emphasis on the centrality of this theology. As Razib put it in an interesting post on this topic on his blog, "Islam is not a religion of the book". NO religion is a religion of the book. People make religions and people remake them as the times demands. Messily and unpredictably in many cases, but still, there is movement. And in this sense, Islam is no more fixed in stone by what is written or not written in its text (or texts) than any other religion.
Someone commented on Razib's blog (and I urge you to read the post and the comments, and the hyperlinks, they are all relevant and make this post clearer) as follows:
"Well, if you take the Old Testament and Koran at face value, the OT is more violent. The interesting question is then why Islam ends up being more violent than Judaism or Christianity, and for that I agree you have to thank subsequent tradition and reinterpretation of the violence in the text. It appears that for whatever reason Islam has carried out less of this kind of reinterpretation, so what was originally a less violent founding text ends up causing more violence because it is being interpreted much more literally."
I replied that there is an easier explanation: Whether the text canonized as "foundational document" does, or does not, explain the imperialism and supremacism of the various Islamicate empires is a red herring. The Quran is a fairly long book, but to an outsider it should be immediately obvious that you can create many different Islams around that book and if you did it all over again, NONE of them have to look like classical Sunni Islam. The details of Sunni Islam (who gets to rule, what daily life is supposed to look like, how non-Muslims should be treated, etc) are not some sort of direct and unambiguous reading of the Quran. While the schools of classical Sunni Islam claim to be based on the Quran and hadith, the Quran and the hadiths are clearly cherry picked and manipulated (and in the case of the hadiths, frequently just invented) based on the perceived needs of the empire, the ulama, the individual commentators, human nature, economics, whatever (insert your favorite element here).
So in principle, we should be able to make new Islams as needed (and some of us have indeed done so over the centuries, the Ismailis being one extreme example; some Sufis being another) and I am sure others will do just that in the days to come. The Reza Aslan types are right about this much (though i seriously doubt that he can invent anything new or lasting; that does not even seem to be his primary aim). In fact, in terms of practice, millions of Muslims have already "invented new Islams". Just as a random example, most contemporary Muslims do not have sex with multiple concubines that they captured in the most recent Jihad expedition to the Balkans (or bought from African slave-traders for that matter). Not only do they not buy and sell slaves, they find the thought of doing so somewhat shocking. Also see how countless Muslims lived very obediently under British laws in the British empire and in fact provided a good part of the armies of that empire.  Or see the countless Muslims who take oaths of loyalty to all sorts of "un-Islamic" states and, for the most part, turn out to be as loyal and law-abiding as any of their Hindu or Sikh or Christian fellow citizens in the various hedonistic modern states. Their "Islam" has already adapted itself to new realities. 
What sets Muslms apart is really their inability (until now) to publicly and comfortably articulate a philosophical rejection of medieval (aka no longer fashionable) elements of classical Sunni Islam. And for all practical purposes, this is a serious problem only in Muslim majority countries. In other countries that have a strong sense of their own identity and of the necessity of their own laws, Muslims mostly get on with life while following those laws. In the Muslim majority countires, it is the apostasy and blasphemy laws (and the broader memes that uphold those laws) that play a central role in preventing public rejection of unfashionable or unworkable aspects of classical Islam.  A King Hussein or a Benazir Bhutto or even a Rouhani may have private thoughts rejecting X or Y inconvenient parts of medieval Islamicate laws and theology, but to speak up would be to invite accusations of blasphemy and apostasy. So they fudge, they hem and haw, and they do one thing while paying lip service to another. Unfortunately, this means the upholders of classical Islam have the edge in debates in the public sphere. And ISIS and the Wahabis are not far enough from mainstream classical Sunni Islam for us to think they are just some demonic eruption from outer space; for example, classical Islamic theology recommends cutting the hands of thieves, stoning adulterers, going on jihad (not just some inner jihad of the Karen Armstrong type, but the real deal), capturing slaves, buying and selling concubines, killing apostates and so on; ISIS of course goes much further in their willingness to kill other Muslims, to rebel against existing rulers and to bypass common humanity and commonly cited restrictions and regulations about prisoners, hostages, punishments and so on, but when they say classical Islam permits the first set of things noted above, they are not lying, the apologists are lying. 
By the way, while this inability to frontally confront aspects of classical Islam that are out of sync with the current age is a serious problem in Muslim communities, it is not insoluble. The internet has made it very hard to keep inconvenient thoughts out of view. So even in Muslim majority countries, there will be much churning and eventually, much change. It's just that some countries will emerge out of it better than others.
ISIS itself will not get anywhere. Of course, in principle, an evolved ISIS living on in the core Sunni region is possible. But we make predictions based on whatever models we have in our head. Like most predictions in social science and history, these will not be mathematical and precise and our confidence in them (or our ability to convince others, even when others accept most of our premises) will not be akin to the predictions of mathematics or physics. But for whatever it's worth, I don't think ISIS will settle into some semi-comfortable equilibrium (irrespective of whether more capable powers like Israel or Turkey or even the CIA are supporting them or not). They will only destroy and create chaos. And eventually they will be destroyed. It is possible that in the process parts of Syria, Iraq and North Africa could become like Somalia; too messy, too violent and too poor to be worth the effort of pacification, even by intact nearby states. But even if a Somalia-like situation continues for years, it will not go on forever. The real estate involved is too valuable, the communities involved were too integrated in the modern world, to be left alone. Eventually someone will bring order to to those parts. Though it is likely that this "someone" will be local and will use more force and cruder methods than liberal modern intellectuals are comfortable with. The first stage of pacification is more likely to be handled by local agents of distant imperialists, not directly by the imperialists themselves. That is just the way it is likely to work best. 
Of course, success and failure are always relative to something. If the zeitgeist (whatever that means) is no longer in favor of something then a "successful" policy would be one that achieves a soft landing. Since the zeitgeist is (almost by definition) unknowable in full in real time, even the soft landing is not going to land where the first planners of soft landing imagined it as being headed. Being able to land softly, wherever that may be is the best outcome we can hope for in many cases. With that cheery note, here are some other useful links (many extracted from an extremely learned discussion on smallwarsjournal)  that shed light on some aspects of the above, raise opposing ideas, or help to understand where I am coming from. 
 Our religion problem by Babar Sattar in DAWN Pakistan. 
 Reforming the blasphemy laws, in many ways, an enlightened "Islam-based" initiative.  
 Razib Khan on "The Islamic State is right about some things". 
 From Zenpundit Charles Cameron on Misquoting Mohammed 
"Brown is a Muslim, a professor at Georgetown, and author of Hadith: Muhammad's Legacy in the Medieval and Modern World. His book Misquoting Muhammad — not his choice of title, btw — lays open the varieties of interpretive possibility in dealing with the Qur'an and ahadith with comprehensive scholarship and clarity. In light of the upsurge in interest in Islamic and Islamist religious teachings occasioned by Graeme Wood's recentAtlantic article, I asked Prof. Brown's permission to reproduce here the section of his book dealing with abrogation and the rules of war.
Here then, with his permission, is an extract from Misquoting Muhammad. I hope it will prove of use both here and to others beyond the circle of Zenpundit readers. Spread the word!"
http://zenpundit.com/wp-content/uploads/2015/02/Extract-from-Misquoting-Muhammad.pdf
MUST read: Enough about Islam: Why religion is not the most useful way to understand ISIS
From a conservative Western perspective: The fantasy of an Islamic reformation. 
"Q 2:256, "There is no compulsion in religion . . ." (lā ikrāha fī l-dīni) has become the locus classicus for discussions of religious tolerance in Islam. Surprisingly enough, according to the "circumstances of revelation" (asbāb al-nuzūl) literature (see occasions of revelation), it was revealed in connection with the expulsion of the Jewish tribe of Banū l-Nadīr from Medina in 4⁄625 In the earliest works of exegesis (see exegesis of the Quran: classical and medieval), the verse is understood as an injunction (amr) to refrain from the forcible imposition of Islam, though there is no unanimity of opinion regarding the precise group of infidels to which the injunction had initially applied. Commentators who maintain that the verse was originally meant as applicable to all people consider it as abrogated (mansūkh) by q 9:5, q 9:29, or q 9:73 (see abrogation). Viewing it in this way is necessary in order to avoid the glaring contradiction between the idea of tolerance and the policies of early Islam which did not allow the existence of polytheism — or any other religion — in a major part of the Arabian peninsula. Those who think that the verse was intended, from the very beginning, only for the People of the Book, need not consider it as abrogated: though Islam did not allow the existence of any religion other than Islam in most of the peninsula, the purpose of the jihād (q.v.)against the People of the Book, according to q 9:29, is their submission and humiliation rather than their forcible conversion to Islam.[...]"
From Tolerance and Coercion in Islam 
"Both verses that are said to have abrogated Quran 2:256 speak about jihad. It can be inferred from this that the commentators who consider Quran 2:256 as abrogated perceive jihad as contradicting the idea of religious freedom. While it is true that religious differences are mentioned in both Quran 9:29 and 9:73 as the reason because of which the Muslims were commanded to wage war, none of them envisages the forcible conversion of the vanquished enemy. Quran 9:29 defines the purpose of the war as the imposition of the jizya on the People of the Book and their humiliation, while Quran 9:73 speaks only about the punishment awaiting the infidels and the hypocrites in the hereafter, and leaves the earthly purpose of the war undefined. Jihad and religious freedom are not mutually exclusive by necessity; religious freedom could be granted to the non-Muslims after their defeat, and commentators who maintain that Quran 2:256 was not abrogated freely avail themselves of this exegetical possibility with regard to theJews, the Christians and the Zoroastrians. However, the commentators who belong to the other exegetical trend do not find it advisable to think along these lines, and find it necessary to insist on the abrogation of Quran 2:256 in order to resolve the seeming contradiction between this verse and the numerous verses enjoining jihad. p. 102-3t al-_arab). Despite the apparent meaning of q 2:256, Islamic law allowed coercion of certain groups into Islam. Numerous traditionists and jurisprudents ( fuqahā_) allow coercing female polytheists and Zoroastrians (see magians) who fall into captivity to become Muslims — otherwise sexual relations with them would not be permissible (cf. q 2:221; see sex and sexuality; marriage and divorce). Similarly, forcible conversion of non-Muslim children was also allowed by numerous jurists in certain circumstances, especially if the children were taken captive (see captives) or found without their parents or if one of their parents embraced Islam. It was also the common practice to insist on the conversion of the Manichaeans, who were never awarded the status of ahl al-dhimma. Another group against whom religious coercion may be practiced are apostates from Islam (see apostasy). As a rule, classical Muslim law demands that apostatesbe asked to repent and be put to death if they refuse."
The pact of Umar 
"In the name of Allah, the merciful Benefactor! This is the assurance granted to the inhabitants of Aelia by the servant of God, 'Umar, the commander of the Believers. He grants them safety for their persons, their goods, churches, crosses - be they in good or bad condition - and their worship in general. Their churches shall neither be turned over to dwellings nor pulled down; they and their dependents shall not be put to any prejudice and thus shall it fare with their crosses and goods. No constraint shall be imposed upon them in matters of religion and no one among them shall be harmed. No Jew shall be authorised to live in Aelia with them. The inhabitants of Aelia must pay the gizya in the same way as the inhabitants of other towns. It is for them to expel from their cities Roums (Byzantians) and outlaws. Those of the latter who leave shall be granted safe conduct... Those who would stay shall be authorised to, on condition that they pay the same gizya as the inhabitants of Aelia. Those of the inhabitants of Aelia who wish to leave with the Roums, to carry away their goods, abandon their churches and Crosses, shall likewise have their own safe conduct, for themselves and for their Crosses. Rural dwellers (ahl 'I-ard) who were already in the town before the murder of such a one, may stay and pay the gizya by the same title as the people of Aelia, or if they prefer they may leave with the Roums or return to their families. Nothing shall be exacted of them.
Witnesses: Khaledb.A1-Walid, 'Amrb.A1-Alp, 'Abdar-Rahmanb. 'Awf Muawiya b. Abi Sufyan, who wrote these words, here, In the year 15 (33).
Winston King states in the Encyclopaedia of Religion, 2nd Ed., Vol. 11
"Many practical and conceptual difficulties arise when one attempts to apply such a dichotomous pattern [ sacred / profane ] across the board to all cultures. In primitive societies, for instance, what the West calls religious is such an integral part of the total ongoing way of life that it is never experienced or thought of as something separable or narrowly distinguishable from the rest of the pattern. Or if the dichotomy is applied to that multifaceted entity called Hinduism, it seems that almost everything can be and is given a religious significance by some sect. Indeed, in a real sense everything that is is divine; existence per se appears to be sacred. It is only that the ultimately real manifests itself in a multitude of ways—in the set-apart and the ordinary, in god and so-called devil, in saint and sinner. The real is apprehended at many levels in accordance with the individual's capacity." p.7692, 
Paul Radin, Primitive Religion: Its Nature and Origin in connexion with early societies"Where there is little trace of a centralized authority, there we encounter no true priests, and religious phenomena remain essentially unanalysed and unorganized. Magic and simple coercive rites rule supreme".p.21
Carl Schmitt in Political Theology,
"All significant concepts of the modern theory of the state are secularised theological concepts" (p. 36)
or again in The Concept of the Political that
"The juridic [sic] formulas of the omnipotence of the state are, in fact, only superficial secularisations of theological formulas of the omnipotence of God" (p. 42).
Posted by omar at 12:15 AM | Permalink | Comments (0)
Monday, February 23, 2015
The Love Of Money
by Mandy de Waal
"I never realised that I had a problem until quite recently. Before this I thought it was normal. I thought that everyone thinks (about money) the way I do," says Charles Hugo (not his real name) on the phone from an upmarket seaside resort on South Africa's Cape coast.
"It doesn't matter how much money I earn, I always feel I need more." As Hugo describes his relationship with money, his speech is carefully measured. The forty-something year old former banker-cum-currency trader pauses for a while during our conversation, and then adds: "It was only recently I realised I have a problem."
For as long as Hugo can remember money has featured as a complex protagonist in his life. The dominant force in his decision making, this man measures everything in terms of what it will cost him and if the value he'll be getting from the transaction will be worthwhile. It doesn't matter if the transaction is an emergency trip in an ambulance or going into a restaurant for a sirloin.
"Every time a decision needs to be made, the first thing I think about is the financial impact. It doesn't matter what it is. I will always find a money angle to each and every decision," he says. "If someone has a problem I won't think about the person or the emotion." For Hugo cash is cognitive king.
"I used to think everyone was like this. That money came first in everyone's lives. It's only during the past couple of years that I've realised this is not the case." Today Hugo – who doesn't want his identity to be revealed publicly – is in his early forties. Hugo talks about having a problem and about being obsessed with money. A couple of times the word 'addiction' enters the conversation. "I have an addiction to money," he says, adding that his 'obsession' with money causes problems in his interpersonal relationships because he thinks very differently from those he cares about.
MONEY - THE EARLY YEARS
To understand how Hugo's relationship with money evolved, the writer of this article asks him about his early memories – about the events that shaped his formative years. "I didn't ask for things often because I knew the answer would always be about money," says Hugo, who was told by his father that money was something one had to work very hard for. Hugo internalised the idea that extreme effort and difficulty was associated with financial reward.
"When I was about eight years old and in standard one I went through a period at school where I always had a pain in my stomach. The teacher would get sick of me and send me to sick bay, and then my parents would be called and I would be sent home. I didn't realise it then, but thinking about this now I understand why this happened. I guess I thought that if I wasn't at school my dad wouldn't have to pay for me to be there. At that time I had a strong sense of wasting my dad's money and of definite guilt. I didn't fully understand it then, but if I think about this now, those same guilt feelings arise. To be honest, if I spend money on something now, I still feel guilty about it," Hugo says.
As Hugo's school career progressed he found he thought about money often. " It was constant. It was a worry," he says, adding that the thoughts mostly related to how he was going to earn money or get by once he left school. "Whatever I was busy doing at the time… well, I wouldn't think about what I was doing, but rather about money."
When it comes to psychological disorders that are related to money, what's evident is that—gambling aside—there are no easy definitions or neat borders for containment. Money is an indispensable part of our daily lives – as integral as sex and food. Most people wake up in the morning and go to work in order to make money, and this is never thought of as pathological. Far from it – it is an activity that's characterised as very healthy. It is a responsible citizenry that gets up and keeps the cogs of the consumerist machine moving. More so, society lauds those who rise up through the capitalist ranks to become captains of industry or breakout entrepreneurs.
SHUFFLING BIG MONEY
Hugo describes a time in his late twenties, when he shuffled funds around for a financial institution and was earning some R300,000.00 a month. "I was working in a bank and there were retrenchments. I was put into an admin role where I was dealing with money," he says, explaining that the designation he found himself in wasn't supposed to be a money-making position.
"I turned this into a massive money-making division for the business. All I was doing was moving money around. I started this admin function with some R100 million, but when I was done I was dealing with R20 billion," Hugo says, adding: "This put me in my element. It was like a dream come true. Every day I could get up and move money around. I never realised it at the time. I didn't know it was what I could do or how to do it. But I just fitted into this role perfectly. The longer I did this the better I became at doing it. My whole focus was on the money – moving the money around and making more money."
When the bank realised what a boon Hugo was, he was given financial rewards, which only served to intensify his drive to make more money. "The bonuses just spurred me on. At that time I had calculations going in my head non-stop. All I thought about every day was how much I would make and what it would take to make this grow," he says.
A defining moment for Hugo at the time was going on leave, and spending his entire vacation consumed with the thought about how to make more money. Being away from the day-to-day minutiae enabled Hugo to review how he was working for the bank. "I looked at the bigger picture," Hugo says, declaring that in the month after he returned to work he'd made more in that month than he'd made the whole year. "It was non-stop thinking about how to make more and more," he confesses.
THERE'S NO PATHOLOGY
Trying to deconstruct what presents as an obsession with lucre is something of a challenge because an addiction to money is not a pathology that is officially recognised by the Diagnostic and Statistical Manual of Mental Disorders (DSM). Published by the American Psychiatric Association, the DSM codifies mental conditions and is a diagnostic standard used globally by mental health professionals. The only addictive disorders associated with money recognised by the DSM is gambling disorder, which is defined as a process disorder, or an addiction to an activity (like sex, for instance, or internet gaming.)
"We have a situation where the leading diagnostic manual isn't prepared to commit to a behavioural addiction as something that they are willing to codify," a psychiatrist who used to practice in London, and who asks for his name to be withheld, tells me. "If this is not even codified as a disorder, where do we start decreeing that something is beyond norms, or even pathological? Do we make that judgement from our own value-set?" he asks, and then answers his own question: "For many people this behaviour might sit well within their own set of values," the psychiatrist explains.
The psychiatrist continues: "One of the requirements for codifying a disorder as pathological, the criteria is that it must have negative consequences for a person's physical, mental, social or financial well-being. In other words, there must be some form of tangible destruction going on, in one or more of these key areas. In fact most clinicians would be reluctant to commit something as pathological if no damage has been done."
We live in a society where amassing wealth is simultaneously revered and reviled. Greed was classified a vice as far back as the 4th century when Christian monk Evagrius Ponticus penned a list of what he called 'evil thoughts' in Greek. This list became the 'seven deadly sins' two centuries later when it was revised as such by Pope Gregory I, based no doubt on Matthew 6:24: "No-one can serve two masters… You cannot serve both God and mammon" (or "God and riches").
THE RELIGION OF GREED
Fast forward to the 21st century and you'll discover a time when greed had all but become a religion. I'm talking about the excessive eighties, that period personified by Gordon Gekko - the protagonist in Oliver Stone's 'Wall Street'. Gekko sums up the spirit of this capitalist period without a conscience: "Greed, for lack of a better word, is good. Greed is right. Greed works." A ruthless corporate raider, Gekko tells a packed annual shareholder's meeting in a seminal scene from the film: "Greed clarifies, cuts through, and captures, the essence of the evolutionary spirit. Greed, in all of its forms; greed for life, for money, for love, knowledge, has marked the upward surge of mankind."
Gekko epitomises the capitalist ideology of the latter half of the twentieth century, a time when America's economic growth was on the ascendancy and materialism was rampant.
In 1983, sociologist Philip Slater saw what was happening in the States, and called for caution by labelling money "America's most powerful drug." In his book, "Wealth Addiction" he examined consumerist American society. Slater described what he saw like this: "Our economy is based on spending billions to persuade people that happiness is buying things, and then insisting that the only way to have a viable economy is to make things for people to buy so they'll have jobs and get enough money to buy things." Thirty years on, its interesting to see that status is no longer as important as it once was to Americans.
SUCCESS = MONEY?
An Ipsos MORI Global Trends Survey of more than 16,000 people across 20 states showed that people who took this global survey in the US largely no longer measure success by what they own. However attitudes in Hugo's home country are quite different. By way of contrast South Africans are fairly materialistic but are much more likely to feel under pressure to make money or be successful than the global average.
The Ipsos data revealed that 33% of South Africans surveyed say they measure their success by the things they own in contrast to 21% of Americans. This compares with 71% of respondents in China, 58% in India and 16% in Britain. The research also shows that 66% of South Africans feel enormous peer pressure to succeed. For people surveyed in the US this figure was 46%.
In South Africa, Hugo struggles to work with his obsession with money. "I am currently trading on the financial markets in my personal capacity, and it is a huge challenge to get my emotions out of the way when it comes to making a decision about entering and exiting… about taking a trade or not taking a trade. Often my emotions start overtaking the rational reasons why I am doing this," he says.
Hugo describes how he often needs to wrestle with himself internally to ensure that his decision-making isn't hijacked by his emotions. "Managing my emotions so that they don't impinge on what I am doing takes huge effort. This would be an ideal vocation if I could take money out of the equation, but what I do now to make money is directly related to money. But now I try to manage this in a different way," he says.
Hugo isn't going for professional counselling but spends time speaking to people, and works on trying to be mindful and conscious of his thoughts, thought processes, decisions and actions. "Typically I try to take a step back. To do some breathing exercises for three to five minutes. I try to be mindful of the present moment in the hope that I can walk away from the situation at hand with a new light, or a new insight or perspective," he says.
PENNIES AND PRINCIPLES
The moral of this story? Understanding our psychology and the role that money plays in it, requires an appreciation of complexity. On an individual level, what we think of as dysfunction, may not be. On the contrary, what we think of as sick could be the projection of our own value system flexed in judgement of another.
On a macro or systemic level Hugo's advice makes sense. Isn't it time we stepped away from the means we use to measure success in order to re-examine how useful this is to our lives and to society? Don't we need to become more conscious about our relationship with money in order to really understand how our ties to financial transactions hinder, harm or help us?
Posted by Mandy de Waal at 12:40 AM | Permalink | Comments (0)
Monday, January 05, 2015
He's So Ronery
"Data made flesh in the mazes of the black market."
 ~ William Gibson, Neuromancer
Sometime last September, to add to what was already a fairly stressful month, I received a text message from my bank inquiring about some charges that had been made to my credit card. Once I got on the phone with a representative, I was asked if I had spent a few thousand dollars the previous evening at a nightclub in Sofia, Bulgaria. I told them that I hadn't, and that I was furthermore upset that I hadn't even been invited. Two large dropped in a dump like Sofia – it must have been quite the party. The bank made me whole again, but I was left to wonder, like so many other people these days, about the inscrutable question of how my card had been procured and deployed with all the instantaneity allowed by today's global flow of money and data – concepts that are becoming increasingly interchangeable or even undifferentiated. In all likelihood, neither I nor the bank will ever know what happened, and the event was written off simply as a cost of doing business.
This event reproduced itself more recently on a much larger scale. What has become known as the "Sony Hack" is continuing to reverberate across several worlds: computer security, entertainment and even foreign policy, to name a few. Much of the conversation seems to be concerned with the whodunit aspect of things: Who could possibly have had the skills and chutzpah required to not only spirit away approximately 100 terabytes of information of every stripe from underneath the multinational's nose, but then also proceeded to wipe much of the data from the network itself? Even though the breach was noticed on November 24th, it's a good bet that Sony itself still hasn't assessed the full extent of the damage. While things are nowhere near to shaking out, let's consider some of the consequences that have so far followed the smashing of this particular piñata.
Fast forward about, umm, fifteen minutes after November 24th, and we already had our culprit, which could be no one other than North Korea (I guess Iran got a bye because we need them right now in order to fight Islamic State). I find it challenging to believe North Korea was involved. Eleven years ago, Kim père didn't seem quite so phased the last time a Hollywood satire "took him out" – is it possible that Kim fils is such a thin-skinned grasshopper?
Seriously, though, a good reason to be wary of the whodunit parlor game is the sheer paucity of real information. As with Edward Snowden's NSA leaks, we only know what has been released so far, the odd communications of the hackers responsible, and, to a much lesser degree, what has been divulged by those directly affected (for a fairly disinterested view, check out Bruce Schneier's postings, especially here and here; the mark of a true authority is the ability to remain undecided). Without a doubt, it's been a feast for anyone interested in anything that Sony Pictures produces, or the position that it generally occupies in our culture. For one thing, the leaks have provided a delightful opportunity for tut-tutting the casual racism, sexism, ageism and general backstabbing that still seems to constitute the lingua franca of the entertainment industry – and probably many other industries, were their kimonos to be opened as well. And however the hack was conducted, corporate infosec has yet again been revealed as the emperor with no clothes. Given the breaches we have experienced in the past few years (for example, 70 million credit cards stolen from Target almost precisely a year earlier), this comes as no real surprise, either. 
What's more interesting are the consequences for US and North Korean gameplay. This event has provided exactly the right fuel for the brinksmanship that both sides have excelled at for decades. Even if the DPRK had little or no hand in the hack, the US gets to tighten the screws with additional sanctions, this time attempting to target the country's (admittedly very real) cyberwarfare capabilities. For its part, the North Korean propaganda machine will scale fresh heights of shrillness and maybe fire another missile or two into the sea, giving it a higher ledge from which the international community will eventually have to talk it down with concessions. Kim Jong-Un now has even more and better reasons to consolidate power. Also, the DPRK's offer of a joint investigation into the actual culprits, which the US was bound to turn down, was pretty clever. Everyone gets to pull a few treats from the piñata once it's been cracked. It's easy to imagine Kim Jong-Un popping up a fresh batch of popcorn in his underground lair and kicking back to the movie that's now unfolding.
*
Which brings us to the elephant in the room, also known as "The Interview". We, or at least some of us, have been put in the awfully strange position of striking a blow for freedom by watching a Seth Rogen movie. As is well known, the Guardians of Peace (the group taking responsibility for the hack, not to be confused with the Burundian militia of the same name, although that would set a new bar for globalization) made enough threats that the film was initially pulled from theaters. The ensuing "free speech" backlash saw criticism from President Obama all the way to feel-good author and astute businessman Paolo Coelho, who bizarrely offered to buy the distribution rights for $100,000. The film was subsequently set up for online distribution, then gingerly released through a few independents and small chains. This led to the next unanticipated consequence: we suddenly had a real-world case study for digital distribution of first-run films. 
As Paul Tassi correctly noted, this was far from a perfect case, since the release was, to put it mildly, chaotic. Nevertheless, marketers will be reading these tea leaves carefully. 2014 ended with box office receipt down 5.3% from the previous year, and studios will be redoubling their efforts to make sense of the continuing fragmentation of the distribution and payment landscape. If "The Interview" is the canary in the coal mine, the outlook isn't good. Budgeted at $44m, as of  Tassi's December 29th article it had only take in $15m in online revenue, and by January 4th it had taken in almost $5m in physical box office sales. 
Given that the film had the sort of PR any flack would give a right arm for, why such a poor showing? Let's not forget that while some of us outsmarted the terrorists by streaming the film in our homes, others perhaps took the whole striking-a-blow-for-freedom concept a bit too far, since almost as many people illegally downloaded the film. Had the film gone into wide release on Christmas Day, as was originally intended, Tassi quotes source that believe it would have made its entire budget back in the first weekend. A $7 streaming rental – even less, if split among a roomful of friends – is not going to do a declining industry any favors. The model is clearly in need of further tweaking.
*
So who should we be listening to as we attempt to disentagle the mess that is the Sony hack? To me, one of the main assumptions that requires unpacking is the idea that there must be a single group behind this, motivated by a single purpose. There is an astonishing menagerie of actors within hacking culture who opportunistically form temporary, anonymous groups for the achievement of some more-or-less identifiable goal. Even Anonymous – perhaps the best-known of these – could not resist getting a piece of the action, as per the below message posted on PasteBin on December 19th:
We know that Mr. Paulo Coelho has offered Sony Entertainment a sum of $100,000 for the rights of the movie; where he shall then be able to upload the movie onto BitTorrent. Obviously, you shall not be responding to his generous offer - so please respond to ours with a public conference, we wish to offer you a deal... Release "The Interview" as planned, or we shall carry out as many hacks as we are capable of to both Sony Entertainment, and yourself. Obviously, this document was only created by a group of 25-30 Anons, but there are more of us on the internet than you can possibly imagine.  
What's a poor CEO to do? One group of hackers breaks the piñata open while another demands that you go about your business like an honorable corporation. In an age where we are way past the idea of accountability, there really isn't pleasing everyone, or anyone, any longer. (A further irony is that PasteBin was one of the anonymous sites where the Guardians originally dumped the contents of C-suite mailboxes, payroll lists and other goodies. There is no technology whose blade cuts only one way.)
We have to begin from a different point of view – that of the forces arrayed against the information systems of any organization. These systems are constantly being prodded and jerked around from the outside by anyone with an internet connection and the ability to fill in a website name. And because you have to trust your employees somewhat, these same systems are always already compromised from the inside. A group on the outside may have the expertise but only idle malice in mind, while a disgruntled insider might have the motivation, but lack the tools to do truly widespread damage. Even if the two manage to find one another, the coherence of the act is still disputable. In a very real sense, it is only the act of observing the event that allows for this probabilistic wave function of motivation to collapse into a stable agenda. Given the current lack of information, it is easy to forget that we are just reflecting back to ourselves the narratives that we have already accepted, eg: North Korea is bad; hackers are terrorists; employees cannot be trusted. Whichever one you believe in the most is your explanation to the Sony hack.
I came to this conclusion after reading some analyses performed by infosec firms, Since their bread and butter is protecting corporations like Sony from just these sorts of situations, they have rushed in to make sense of the situation. With the FBI tight-lipped about what they know, these players are one of the only sources of – if not accurate then at least interesting – third-party information concerning the hack. And since their business depends on their credibility, they are perhaps the least incentivized to sensationalism.
Curiously, I cannot find a single infosec firm that pegs North Korea, certainly not directly. These firms' knowledge of hacking tools and culture makes it clear that malware, techniques and virtual points of reference like IP addresses are often and easily traded, imitated or faked. This of course does not completely discount the idea of DPRK involvement, but it makes proving it much more difficult. Hence the argument for an opportunistic alliance. One of them, Norse, has been developing the disgruntled-insider theory: 
At the center of Norse's findings is Lena, a woman who had worked for Sony for 10 years in a senior technical position until she was laid off in May during a corporate restructuring. "Lena had the technical knowledge to facilitate the type of attack Sony had, which is why… she remains a person of interest," Norse's Stammberger says. "There are other individuals as well. There's a pretty short list of specific individuals, and we know their names, addresses, and nationalities. They seem to have some connection to this incident."
If accurate, "Lena" might be the closest thing to a smoking gun that anyone will be able to find. Norse briefed the FBI for three hours last week on their findings, but the agency remained mum on what they know. Nevertheless, it is worthwhile to look at the agency's exact words: "The FBI has concluded the government of North Korea is responsible for the theft and destruction of data on the network of Sony Pictures Entertainment." Crucially, this does not mean that they participated in the hacking of the network, from the inside or the outside. In fact, if you were to go to PasteBin and download some Sony executive's emails and then delete them, you could be accused of exactly the same thing. 
Could it be that the entire foreign policy kerfuffle is based on an ill-considered or, worse, opportunistic reading of what the FBI said? Or is the agency providing the White House with a face-saving out if it is revealed that the DPRK was hardly involved? These are difficult questions that may never be wholly resolved. But in the meantime, no matter who swung the bat, there's plenty of candy for all the kids, so why ruin a good thing while you've got it? 
As for that night club in Sofia where my credit card got taken for a wild ride, I did a little extra research. I found out from friends of friends that it's a small place that, more likely than not, is used as a money-laundering front. It turns out that the party I imagined – sleazy Eastern European gangsters in track suits, snorting coke off of strippers' fake boobs – never happened. How disappointingly appropriate.
Posted by Misha Lepetic at 12:45 AM | Permalink | Comments (0)
Monday, December 08, 2014
Heat not Wet: Climate Change Effects on Human Migration in Rural Pakistan
by Jalees Rehman
In the summer of 2010, over 20 million people were affected by the summer floods in Pakistan. Millions lost access to shelter and clean water, and became dependent on aid in the form of food, drinking water, tents, clothes and medical supplies in order to survive this humanitarian disaster. It is estimated that at least $1.5 billion to $2 billion were provided as aid by governments, NGOs, charity organizations and private individuals from all around the world, and helped contain the devastating impact on the people of Pakistan. These floods crippled a flailing country that continues to grapple with problems of widespread corruption, illiteracy and poverty.
The 2011 World Disaster Report (PDF) states:
In the summer of 2010, giant floods devastated parts of Pakistan, affecting more than 20 million people. The flooding started on 22 July in the province of Balochistan, next reaching Khyber Pakhtunkhwa and then flowing down to Punjab, the Pakistan 'breadbasket'. The floods eventually reached Sindh, where planned evacuations by the government of Pakistan saved millions of people.
However, severe damage to habitat and infrastructure could not be avoided and, by 14 August, the World Bank estimated that crops worth US$ 1 billion had been destroyed, threatening to halve the country's growth (Batty and Shah, 2010). The floods submerged some 7 million hectares (17 million acres) of Pakistan's most fertile croplands – in a country where farming is key to the economy. The waters also killed more than 200,000 head of livestock and swept away large quantities of stored commodities that usually fed millions of people throughout the year.
The 2010 floods were among the worst that Pakistan has experienced in recent decades. Sadly, the country is prone to recurrent flooding which means that in any given year, Pakistani farmers hope and pray that the floods will not be as bad as those in 2010. It would be natural to assume that recurring flood disasters force Pakistani farmers to give up farming and migrate to the cities in order to make ends meet. But a recent study published in the journal Nature Climate Change by Valerie Mueller at the International Food Policy Research Institute has identified the actual driver of migration among rural Pakistanis: Heat.
Mueller and colleagues analyzed the migration and weather patterns in rural Pakistan from 1991-2012 and found that flooding had a modest to insignificant effect on migration whereas extreme heat was clearly associated with migration. The researchers found that bouts of heat wiped out a third of the income derived through farming! In Pakistan, the average monthly rural household income is 20,000 rupees (roughly $200), which is barely enough to feed a typical household consisting of 6 or 7 people. It is no wonder that when heat stress reduces crop yields and this low income drops by one third, farming becomes untenable and rural Pakistanis are forced to migrate and find alternate means to feed their family. Mueller and colleagues also identified the group that was most likely to migrate: rural farmers who did not own the land they were farming. Not owning the land makes them more mobile, but compared to the land-owners, these farmers are far more vulnerable in terms of economic stability and food security when a heat wave hits. Migration may be the last resort for their continued survival.
It is predicted that the frequency and intensity of heat waves will increase during the next century. Research studies have determined that global warming is the major cause of heat waves, and  an important recent study by Diego Miralles and colleagues published in Nature Geoscience has identified a key mechanism which leads to the formation of "mega heat waves". Dry soil and higher temperatures work as part of a vicious cycle, reinforcing each other. The researchers found that drying soil is a critical component.. During daytime, high temperatures dry out the soil. The dry soil traps the heat, thus creating layers of high temperatures even at night, when there is no sunlight. On the subsequent day, the new heat generated by sunlight is added on to the "trapped heat" by the dry soil, which creates an escalating feedback loop with progressively drying soil that becomes devastatingly effective at trapping heat. The result is a massive heat-wave which can wipe out crops, lead to water scarcity and also causes thousands of deaths.   
The study by Mueller and colleagues provides important information on how climate change is having real-world effects on humans today. Climate change is a global problem, affecting humans all around the world, but its most severe and immediate impact will likely be borne by people in the developing world who are most vulnerable in terms of their food security.  There is an obvious need to limit carbon emissions and thus curtail the progression of climate change. This necessary long-term approach to climate change has to be complemented by more immediate measures that help people cope with the detrimental effects of climate change by, for example, exploring ways to grow crops that are more heat resilient, and ensuring the food security of those who are acutely threatened by climate change.
As Mueller and colleagues point out, the floods in Pakistan have attracted significant international relief efforts whereas increasing temperatures and heat stress are not commonly perceived as existential threats, even though they can be just as devastating. Gradual increases in temperatures and heat waves are more insidious and less likely to be perceived as threats, whereas powerful images of floods destroying homes and personal narratives of flood survivors clearly identify floods as humanitarian disasters. The impacts of heat stress and climate change, on the other hand, are not so easily conveyed. Climate change is a complex scientific issue, relying on mathematical models and intrinsic uncertainties associated with these models. As climate change progresses, weather patterns will become even more erratic, thus making it even more challenging to offer specific predictions.
Climate change research and the translation of this research into pragmatic precautionary measures also face an uphill battle because of the powerful influence of the climate change denial lobby. Climate change deniers take advantage of the scientific complexity of climate change, and attempt to paralyze humankind in terms of climate change action by exaggerating the scientific uncertainties. In fact, there is a clear scientific consensus among climate scientists that human-caused climate change is very real and is already destroying lives and ecosystems around the world.
Helping farmers adapt to climate change will require more than financial aid.  It is important to communicate the impact of climate change and offer specific advice for how farmers may have to change their traditional agricultural practices. A recent commentary in Nature by Tom Macmillan and Tim Benton highlighted the importance of engaging farmers in agricultural and climate change research. Macmillan and Benton pointed out that at least 10 million farmers have taken part in farmer field schools across Asia, Africa and Latin America since 1989 which have helped them gain knowledge and accordingly adapt their practices.
Pakistan will hopefully soon engage in a much-needed land reform in order to solve the social injustice and food insecurity that plagues the country. Five percent of large landholders in Pakistan own 64% of the total farmland, whereas 65% small farmers own only 15% of the land. About 67% of rural households own no land. Women own only 3% of the land despite sharing in 70% of agricultural activities!  The land reform will be just a first step in rectifying social injustice in Pakistan. Involving Pakistani farmers – men and women alike - in research and education about innovative agricultural practices in the face of climate change will help ensure their long-term survival.
Reference:
Mueller, Valerie, Clark Gray, and Katrina Kosec. "Heat stress increases long-term human migration in rural Pakistan." Nature Climate Change 4, no. 3 (2014): 182-185.
Posted by Jalees Rehman at 12:25 AM | Permalink | Comments (0)
Notes Of A Grand Juror
"A grand jury would indict a ham sandwich, if that's what you wanted."
 ~ New York State chief judge Sol Wachtler
About a dozen or so years ago, I had the instructive misfortune to be called for Manhattan grand jury duty. To this day, though, it has armed me with plenty of anecdotes for any sort of "that's the way the system works" conversation. Once you see how the sausage of justice gets made in the courtroom, you can never really unsee it, and that's not a bad thing. The grand jury process – and its failures and possible remedies – is obviously central to the Michael Brown and Eric Garner cases, but in my opinion hasn't received nearly enough attention. Let me draw on some of my own experiences to illustrate why this is the case, and argue why any meaningful response to Brown, Garner and others must, at least for a start, be sited within the phenomenon of grand jury.
As context, New York City is one of the few cities that maintains continuously impaneled grand juries to maintain the flow of indictments that feeds the criminal justice system. When I served, there were four such juries, two of which were dedicated exclusively to drug cases. Fortunately, I was selected for one of the other two; after all, variety is the spice of life. During our month-long tenure of afternoon-shift service, we heard 94 cases, and we returned indictments, if I'm not mistaken, for 91 of those. For this service we were compensated $40 per day, which, in a fit of self-serving civil disobedience, I refused to report on my income tax return. 
Keep in mind that the purpose of the jury is two-fold: to establish that a crime was committed, and that the person under indictment had some involvement with said crime. This involves the mapping of an often messy reality onto the abstract but finely delineated nature of criminal statutes. To achieve this, the prosecutor – almost always a fresh-faced Assistant District Attorney (ADA) seemingly just out of the bar exam – would present just enough facts to the jury to ensure probable cause for both the crime and the person charged with said crime. The evidence may include testimony from officers, experts or other witnesses, and it ought to be noted that probable cause is a much lower standard of proof than what petit juries encounter in trials, which is the beloved "proof beyond a reasonable doubt."
Note that I haven't said anything about the defense. That's because we saw not a single defendant for any of the 94 cases we heard over the course of December 2003. During our induction into grand jury, we were assured that defendants and/or their attorneys had every right to participate in the indictment proceedings. At some point people on the jury began asking if we would ever see a defendant and the bailiff said it was highly unlikely. The reason for this is our first indication of the particular kind of sausage-making that goes on within the criminal justice system: most cases end in plea bargains. Defense attorneys generally wait for the indictment to find out how incriminating the evidence is, and then act accordingly. If the indictment is backed by strong evidence, the horse-trading around cooperation begins, in hopes of a reduced sentence. Beginning in the 1980s, this was used as a comprehensive strategy by the New York DA's office to dismantle the Mafia: arrest the street-level operators and flip them, one by one, in the hopes of moving up the food chain. Rinse, lather, repeat. More recently, they have tried the same tactic on insider-trading cases, although some have proven tougher to crack than others. 
Following an indictment, defense attorneys will counsel their clients to go to trial only if they think they have an exceptionally good chance of beating the rap, if not on the facts of the case then by virtue of a sympathetic judge, and so on. Like all lawyers, defense counselors look at their field of play in terms of scenarios and probabilities. In this sense, the pursuit of "justice" is not a pursuit of truth, but an exercise in risk management, negotiation and compromise. The facts, such as they might be, are there to serve those ends, and not the other way around. This is very important to keep in mind when we come to consider the Brown and Garner cases.
 "I'm telling you I've got all the facts here! Well? Say something!"
~ Juror 3 (Lee J. Cobb)
This brings me to the other essential point: recall that we as jurors were instructed to "map" certain statutes onto actual events and people. How do you go about doing this? As noble as "a jury of your peers" may sound, I hope that I am never in a position to be judged in this way. For the law per se is not a simple thing, and this sort of mapping exercise guarantees plenty of ambiguity along the way. For a grand jury that is essentially treated as an indicting machine, a broad variety of statutes come into play. And in the interest of securing an indictment, the DA will throw as many charges as possible against the suspect, in the hopes that at least one will stick. 
Fortunately, the state is kind enough to provide a guide to navigating the complexities of statutory law: the prosecutor himself. If you think this is a conflict of interest of the highest order, you would be right. You would also have no choice in the matter. Of course, all the ADAs we dealt with were unfailingly polite and more than willing to read out the relevant statutes as many times as was necessary, but keep in mind that they are in the room to get their indictments. They regretted to inform us that they could not help us in interpreting the evidence in relation to the statute, only the statute itself. That, putatively, was our sacred duty.
So what did I learn while I was a grand juror? For one thing, the cops can pretty much arrest you for anything. Secondly, the people who get busted proceed to get themselves even more busted. Examples include: if your friend is driving you around in his newly stolen car, don't have a stolen handgun on your person (on the other hand, the two may have had some shared instrumentality, which I suppose is reasonable). But you should definitely not have a rock of crack cocaine in your pocket while you jump a subway turnstile. (Of course, if I'd been white while jumping that particular turnstile I probably wouldn't have been searched. Just saying.)
Thirdly, the cops know the law way better than you, and use it to their advantage. Example: a group of four guys are walking down the street, and the police observe two of them conducting a drugs-for-cash transaction. Shortly afterwards, all four get into a car. The cops then proceed to bust them, because the law says that anyone in a car with drugs in it can be charged for possession. Why settle for two collars when you can have four?
Fourthly, cops lie. A lot. We had to put up with some extraordinary claims made by officers, some of whom testified anonymously, in order to protect their undercover identities (it's interesting what anonymity does to your perception of whether someone is telling the truth). You were on the roof of a sixth-floor walkup without binoculars and you saw a drug deal go down four city blocks away? For real? The suspect didn't have any stolen goods on him when he was arrested but somehow had them once he emerged from the police van? No kidding! On the few occasions that we were confronted with particularly egregious lies we threw out the indictments with relish. But more often than not we were left seething amongst ourselves, during the deliberation period that was the only occasion when we were left alone as a group. Just because one cop lied at one point didn't invalidate the entire case if there was an overwhelming amount of other evidence, so in this way the lying cop gets a bye. He knew it, we knew it and he knew that we knew it. It's also worth mentioning that even if we disagreed with the law itself, we nevertheless had no choice but to indict, if the "evidence" was strong enough, as with the example of the four guys in the car above. 
Eventually, in the course of our daily proceedings a curiously adversarial dynamic developed. As a jury, we did our best to establish a solid understanding of what transpired for any given case. But much of it felt like being in Plato's cave. We only saw what the prosecutors and police wanted us to see, and would further guide us, as much as possible, in how to see it. Due to the confidential nature of the proceedings, note-taking was prohibited. And without the counterbalancing presence of a defense counsel, or of the salutary effects of cross-examination, the end result was, more often than not, a shrug of the shoulders and a vote to indict. 
To my further dismay, this happened with increasing frequency, especially as we approached the Christmas holidays. Unlike the zero-sum game that is a petit jury trial, there is a further dilution of responsibility, that goes something like this (and here I am pretty much quoting a fellow-juror) "Well, an indictment isn't that big of a deal, the defense attorney can figure out what to do with it next, and at the worst the guy will get a fair trial." What this indicates is more proximity bias that anything else: the first time you raised your hand to indict someone it was a very big deal, but now that you've done 60 of them and you're really thinking about having to see your in-laws again, it's really not such a whopper.
In general, there is a modicum of intellectual rigor required to attend to this process with any sense of awareness and responsibility. And yet we had jurors whose English was far below the standard needed to follow legalese; who probably hadn't had to think analytically about anything in decades; or who just plain didn't care, or rapidly reached that point. If there is anything accurate about Reginald Rose's "12 Angry Men," whose quotes and stills pepper the present article, it is the fact that a jury's seats are by no means guaranteed to be occupied by reasonable, disinterested citizerns (thank goodness Henry Fonda was one of them). To this day, if there is a better reason as to why a liberal arts education remains of vital importance to our society, I cannot think of one.
"Look, you know how these people lie! 
It's born in them…they don't know what the truth is!"
~ Juror 10 (Ed Begley)
If the purpose of the system is to generate indictments, then the system works really well. Hence the well-known quote from chief justice Wachtler about the indictability of ham sandwiches. It's not so much the masterful rhetoric of the prosecutor, the infallibility and selfless dedication of the police, nor the relentless pursuit of truth. It's the fact that the incentives are all lined up correctly to produce indictments. The cops provide the evidence and the warm bodies, the prosecutors the indictments. Each depends on the success of the other. 
This extends beyonds the hermetic enclosure of the courtroom, since prosecutor is an elected position, and must do his level best to gain the endorsement and support of the police union. (If anyone doubts the importance of the union in the eyes of a cop, please consider the recent stairwell shooting of Akai Gurley, where the two patrolmen in question were MIA for the first six minutes following the shooting. It turns out that Officer Liang, who allegedly fired the shot, was texting his union rep). The grand jury, as blind as Justice itself, stammers and dodders its way through the mess, eventually just glad to get it over with. Not quite a rubber stamp, but not too far off, either. 
Now, all of this falls apart in a grand way when the tables are turned and it is the cops that are under indictment. Suddenly, the whole system of incentives is under threat of short-circuiting. Because, if I have sketched it out well enough, the point of the system is not the disinterested pursuit of justice; nor is it the ongoing process of risk management, negotiation and compromise; but rather it is the perpetuation of the system itself. In this sense it is no different from any other bureaucracy. In order for the system to remain coherent and orderly, indicting cops is to be avoided at all costs. 
How do the participants extricate themselves from this? As usual, The Onion is on it with a handy guide. But in fact the answer is even simpler. One thing that may have been only implicit in the above description I should now make explicit: in none of the 94 cases we considered did the DA fail to recommend charges. Remember that an indictment is a mapping exercise. It is inconceivable to take a group of lay people and just point them to a book of criminal statutes. And yet, thanks to the extraordinary release of the complete transcript of the Darren Wilson indictment, we know that this is precisely what happened. Remarkably, this action seems to have been within the DA's discretion. Moreover, in the few pages that were released concerning the Garner case, there was no mention of what charges – if any – were recommended to the jury. From viewing the videotape, it's pretty incredible to think that Daniel Pantaleo, the officer in question, could not be charged, at the very least, with involuntary manslaughter. 
Now, we can talk all about the latitude that use-of-force laws grant in the courtroom, etc etc, but if the jury isn't even told what statutes might possibly apply, it's pretty uncertain that they will come to agree on anything. As an example, consider the fact that, during our grand jury induction, we were told that not only did we have the right to strike down the charges recommended to us by the DA, but we also had the right to search out other statutes and recommend them to the DA as charges instead. Not that we ever did that – safe as houses, we were.
Still don't believe the lengths that the system will go to protect itself? Consider another, fairly unpublicized detail in the Garner case. If you've seen the video (and, truth be told, we don't know if or how much of it was seen by the grand jury), you'll notice that Pantaleo isn't the only cop around. What about those other guys? The five-or-so other cops involved in taking Garner down were all granted immunity from prosecution in return for their testimony. Obviously, the DA was wasting immunities, since their testimony was such shit that he couldn't get an indictment from cherry-picking what those five eyewitnesses saw. And Pantaleo, like Darren Wilson in the Brown trial, testified before the grand jury himself, so I guess defendants do show up under extraordinary circumstances. In any case, no one was mistaken for a ham sandwich here, folks. 

 "It's also possible for a lawyer to be just plain stupid, isn't it?" 
~Juror 8 (Henry Fonda)
Back in the real world, the failure to indict the police responsible for the deaths of Brown and Garner has spawned an understandable backlash of protest. But while the subject of protest is clear, the objective is emphatically unclear. Much like the Occupy protests following the 2008 financial crisis, people accepted that there was plenty to protest about, but the fledgling movement lost much credibility due to the illegibility of any actual demands of the protesters. Now, these latest protests are part of the mighty stream of the civil rights movement, so credibility is not what's at stake here. Rather, I fear that the opportunity for real, targeted reform will slip us by, because as it is presently constituted, the system will continue to not indict police. It simply has no other choice.
People can shout about structural racism all they want, and they can go down the rabbit holes of stop-and-frisk, police body cams, reparations, or whether #crimingwhilewhite is an unworthy hashtag (for fuck's sake). Most of these are worthy causes but, since they do not address the procedural site that is clearly at the heart of the matter, attempts to address police violence through the court system will run relentlessly into the same bottleneck as before. Rather, the system of incentives needs to be broken at exactly this critical juncture. To this effect, I propose that any killing carried out by police be immediately referred to a special prosecutor – one who is outside of the Backscratchistan fiefdom that we currently have for handling run-of-the-mill cases. I cannot imagine I am the first to do so.
This was further refined in a recent discussion with fellow 3QD author Jeff Strabone, who suggested, quite correctly, that the referral should be made automatic for the killing of any unarmed civilian. Since this type of change would have to be enacted by the relevant state legislature, including the fact that the victim was unarmed creates the additional advantage of being politically much more difficult to resist. Without this kind of reform #BlackLivesMatter and #ICantBreathe will soon enough join #Kony2012 in the #DustbinOfHistory.
But perhaps the solution is even simpler. As Jami Floyd noted to WNYC's Brian Lehrer the day after the indictment against Officer Pantaleo was thrown out, the United States is the only country to still use grand juries to decide anything. When one considers that at least two other countries still use the Imperial system of measurements (the United States being in the august company of Liberia and Myanmar), it is amazing to consider that, globally speaking, the pound and the foot enjoy more popularity than grand juries. But we've always been proud of our exceptionalism, haven't we? 
Posted by Misha Lepetic at 12:15 AM | Permalink | Comments (0)